Services - Policy Pipeline

Protect Your Investment

The smart way to maintain your policies


When you've invested time and money into updating policies, you'll want a quality maintenance program that helps extend the life of your policy manual. The Alabama Association of School Boards offers a timely, convenient and cost-effective way to keep your policies current. Subscribe to the Policy Pipeline. This annual policy update service is subscription based and includes informational updates and draft policies that may be adapted to local needs. Each edition is written by policy experts who understand Alabama education law and school boards.


Policy Pipeline Registration for 2022/2023
Register now for the 2022/2023 edition of Policy Pipeline. This year's Pipeline is due to be published on July 21, and the free subscribers-only webinar is scheduled for July 28.

About Policy Pipeline

Interconnected Services
Go from policy development to policy maintenance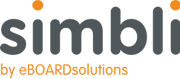 Each year, AASB offers a policy maintenance call for current subscribers to the Policy Pipeline. To participate, school boards must subscribe at least two business days prior to the call.
Boards who use the AASB Policy Review & Analysis Service get a free, first-year subscription to the Policy Pipeline in the year their policy revisions are complete.