Secretaries
AAAA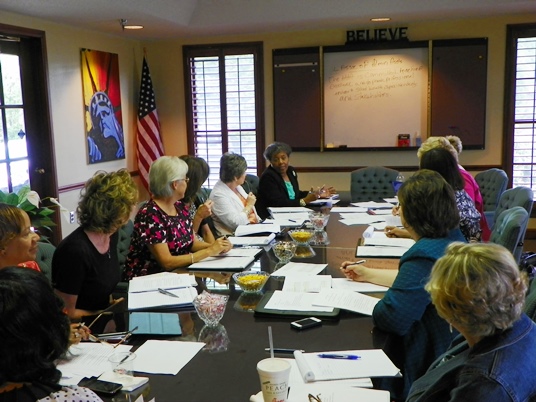 The Alabama Association of Administrative Assistants (AAAA), founded in 2012 under the auspices of the Alabama Association of School Boards, is committed to achieving excellence and providing professional services to school boards, superintendents and stakeholders.
AAAA's professional development programs are designed specifically to meet the unique needs of administrative assistants who work directly or indirectly with school boards. Their system-level duties are vast and vital – from handling public notice of meetings and monitoring the rules of order during meetings to maintaining certain public records. Their duties may even have legal and stakeholder-relationship implications for boards of education.
In addition to practical training, AAAA offers opportunities for novices in the profession to network with experienced administrative assistants, and the association also keeps its members up-to-date on key education issues.

Become a Member
Please complete the online Membership Application or download a pdf of the Membership-Brochure

AAAA Officers, 2022-2023
PRESIDENT: Paulette Holley, Mobile County
PAST PRESIDENT: Marilyn Speake, Tallassee
VICE PRESIDENT: Donna Chitwood, Fort Payne
SECRETARY: Laverne Thomas, Midfield
LIAISON: Joy Brownell, Alabama Association of School Boards Membership Coordinator
---
Board of Directors
DISTRICT I: Sharon Abrams, Mobile County
DISTRICT II: Jaime Hudson, Bibb County
DISTRICT III: Susan Webb, Eufaula
DISTRICT IV: Vacant,
DISTRICT V: Catrina Williams, Bessemer
DISTRICT VI: Deneen Jimmerson, Cherokee County
DISTRICT VII: Kristi Bozeman, Jasper
DISTRICT VIII: Bridgett Rodgers, Cullman County
DISTRICT IX: LaTisha King, Madison City