Associate Boards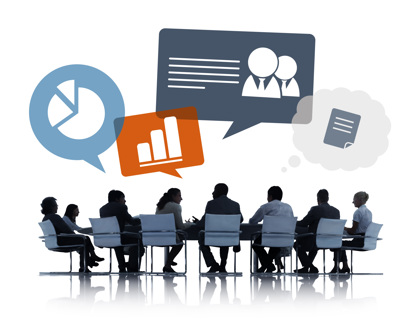 AASB Membership: The Value & Benefits
The Alabama Association of School Boards is pleased to offer Associate Board membership to the state's charter school governing boards. AASB Associate Board members enjoy all the rights of active school board members, with the exception of voting or the ability to hold elective office in the association.
From risk management protection to high-quality training and professional development opportunities, to policy services, AASB membership offers access to a wide variety of services and expertise aimed at meeting the changing and expanding needs of today's school boards.
Explore all that AASB membership has to offer your charter school governing board. Then, contact us to ask about joining AASB today at membership@AlabamaSchoolBoards.org!
---

TRAINING We know there are many reasons school board members should take advantage of training. That's why providing school board leaders with quality training is a key tenet of the Alabama Association of School Boards' mission statement. In 1986, the association founded what has become an award-winning "school for school board members" that offers coursework throughout the year in face-to-face sessions and 24 hours a day through School Board U leadership development portal.
Learn more about AASB training opportunities.
---

ADVOCACY Advocacy goes beyond supporting or opposing a position. What is far more important is speaking up for those who cannot speak for themselves. Alabama's school boards are expected to use their voice to translate for state policymakers the diverse needs and challenges of public education in their communities. AASB advocates in two arenas -- governmental and legal.
Learn more about AASB's advocacy efforts.
---

SERVICES The Alabama Association of School Boards offers a wide range of services to better serve you as a school board member and to assist your governing board and school community.
➤ Evaluation
Our responsibility-based evaluation instrument can be completed by just the board or made into a 360-degree evaluation. Learn more.
➤ Medicaid-Direct Bill
Since these dollars are not earmarked, school systems can direct them toward important operational and academic needs. Learn more.
➤ Partnerships
By joining forces with other organizations, AASB is able to offer even more invaluable resources to our members. Learn more.
➤ Insight Edge
Key positions in education are important to the future success of your schools and students. Our unique program automates job fit and helps school systems find their best applicants. Learn more.
➤ Policy
Policies must be fair and reasonable and must be developed in accordance with state and federal laws. Learn more.
➤ Poverty Simulation
Our Poverty Simulation is an interactive experience provides board members, teachers and school staff with a glimpse into the day-to-day realities and challenges of students and families who live in poverty. Learn more.
➤ Publications
A benefit of AASB membership, free electronic and print publications provide pertinent information to school boards. Learn more.
➤ Risk Management
ATBE is the diamond standard for funding select liability risks to which AASB member boards are exposed. Learn more.
➤ Searches
Making sure you recruit, hire and retain the best superintendent or CSFO for your school system isn't easy, but it is the school board's most important decision. Learn more.
➤ Strategic
Planning Our comprehensive strategic planning process engages the community and is a positive step toward accreditation. Learn more.
---