FYI- 2018-04-25 State Superintendent Finalists Announced; Board Approves 10th Grade Pre-ACT, Discusses SDE Reorganization
State Superintendent Finalists Announced; Board Approves 10th Grade Pre-ACT, Discusses SDE Reorganization
13-Apr-2018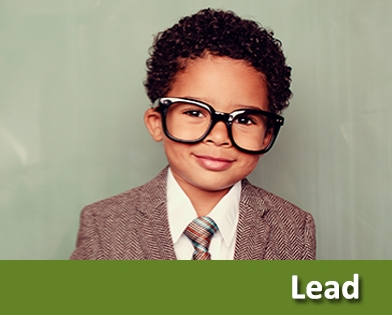 State Superintendent Finalists Announced; Board Approves 10th Grade Pre-ACT, Discusses SDE Reorganization
Gov. Kay Ivey chaired a special-called State Board of Education meeting today during which members began the selection process for Alabama's next state superintendent of education. Board members spent most of the morning scoring candidates, ultimately narrowing a field of seven semi-finalists down to four finalists after reviewing candidate packets provided by the superintendent search firm, Ray and Associates. The four candidate finalists who have made it to the interview phase are:
In all, 41 applicants from across the county responded to the national superintendent search. The board will conduct interviews of the four finalists during a special-called meeting on April 20; a vote is planned the same day.
At its regular meeting Thursday, the board voted to approve Alabama 10th graders taking the pre-ACT assessment before the end of the current school year. While board members voiced concerns about the burden school systems will face in administering the assessment on such short notice, Richardson described the situation as the best solution under current circumstances. The decision to discontinue the ACT Aspire test left this year's 10th-grade students without an assessment or baseline upon which to measure academic growth for the next school year. That default would put high schools at risk in the state-mandated accountability report card scores. Richardson also explained the pre-ACT will provide 10th-grade students an opportunity to identify and address deficiencies prior to taking the ACT in 11th grade.

The board also adopted a resolution to grant the state superintendent the authority to recommend, and the state board to approve, certain ALSDE positions. In effect, the resolution rescinds a former resolution authorizing the state superintendent to make at-will hires and set salaries without board oversight, a practice that ultimately caused inefficiencies and disparities in the personnel and salary structure.
At the board work session following Thursday's meeting, Richardson provided an update on the ALSDE personnel reorganization he has implemented. The reorganization eliminated and reclassified a number of positions, reducing the number of at-will employees as well as reducing some salaries. Richardson explained that the standard number of at-will employees at similarly sized agencies is about five. At-will employee salaries fall outside the state salary schedule, and the adjustment was needed to put overall personnel and salary structure back in line with agency standards. Richardson said his goal was to make these changes now so the incoming superintendent won't have to address the issue.
Chief State School Financial Officer Dr. Andy Craig provided an overview of the recently enacted education budget for the upcoming FY19 school year. Between the new Education Trust Fund budget and supplemental appropriations, K-12 will see a $168.8 million increase in state funds, with $113.3 million dedicated to the Foundation Program. Also included is a 2.5 percent pay raise for education employees and a $24.4 million boost to classroom instructional needs.
Nick Moore, the governor's education policy advisor, updated the board on Gov. Ivey's newly formed Securing Alabama Facilities of Education (SAFE) Council. Formed by an executive order, the Council is charged with making recommendations and implementing
school safety priorities. Moore thanked Dr. Richardson for his leadership chairing the Council which has met with diverse stakeholder groups from across the state, including law enforcement, information technology, the Department of Education and the Department of Mental Health.
The Council voted April 9 to include10 recommendations in its draft report. While the recommendations are not available to the public, Moore said they focus on three main areas: physical safely, threat assessment and coordinated training and planning for schools. The plan will include a request to increase the presence of school resource officers and to implement a threat assessment system. Moore referenced a Colorado model for threat assessment as a likely prototype. The Council plans to vote to adopt the recommendations at an April 19 meeting and release the report, action plans and additional background materials prior to the April 30 deadline set in the governor's executive order.
Next State Board Meeting

The board's next special-called meeting is scheduled April 20.
The next regular State Board of Education meeting will take place May 10 at 10 a.m. in Montgomery, with a work session immediately following.
---
Rethink, Retool & Reset at Summer Conference
Join your school board peers from across the state at AASB's annual Summer Conference, June 15 -17, at the Perdido Beach Resort in Orange Beach, Ala.

This year's program will feature a diverse lineup of speakers and sessions that will expand upon the conference theme, "Rethink, Retool, Reset," and challenge participants to rethink student achievement.
Among the featured speakers and sessions:
Kayleen McCabe, career and technical education advocate and host of the popular DIY Network show, "Rescue Renovation," will speak about America's Skilled Workforce Shortage & What Schools Can Do About It;

Hall Davidson, senior director of Global Learning Initiatives at Discovery Education, will address Rethinking Schools: Moving Learning from the Cloud to the Desk;

and Kent Julian, a nationally recognized motivational speaker known for making audiences laugh and cry, will drive home the conference theme, Rethink. Retool. Reset.
Housing Options:
Brett Robinson Condo Rentals1-888-633-7101
Group ID: 1286001 (for 10% discount)
Hilton Garden Inn
$239-$279
Phone reservations: 251-974-1600
Code: SBO
---
Popular Early Bird Law Clinic Back this Summer
Back by popular demand, the AASB Early Bird Clinic at Summer Conference (3.5 hours) will feature a team of attorneys specializing in education law. They will provide timely and relevant information about many of the current issues facing Alabama's public schools.

Whether you're a veteran school board member or new to school board service, this event is your opportunity to delve deeper into the legal topics that directly impact you and the students you serve. Among the featured topics: Major Incidents: Handling the Press and the Legal Impact; Gun Violence; Student Discipline Issues and more. Register now.
---
AASB Affiliate Organizations Host Annual Summer Conferences
Alabama Council of School Board Attorneys: School board attorneys won't want to miss the 2018 ACSBA Summer Conference June 16 & 17 at the Perdido Beach Resort in Orange Beach, Ala. The annual conference provides members with the specialized information they need to keep pace with developments in education law and to protect and defend school boards. Early registration is encouraged, and on-site registration will be available. Attendees will earn 6 CLE hours. For more information, email acsba@AlabamaSchoolBoards.org. Register now.
Alabama Association of Administrative Assistants: Board secretaries, administrative assistants and other office professionals will learn more about agendas, meetings and more during the 2018 AAAA Summer Conference June 18-20 at The Hilton Garden Inn in Orange Beach, Ala. Perdido in Orange Beach. Early registration is encouraged; however on-site registration will be available. Email AAAA@AlabamaSchoolBoards.org for more information. Register now.
---
Don't Miss Final Two Webinars of 2017-18
April 19: Boosters, Clubs & Other Non-Public Funds Tune in to learn more about the legal and ethical requirements for working with booster clubs and other volunteer organizations within K-12 schools. Sonja Peaspanen, ALSDE financial administrator, will walk us through the do's and don'ts of this important topic. Register now.
May 3: ESSA Update (New Speakers Announced) Get the latest information on Alabama's Every Student Succeeds Act plan, which will play an integral role in the state's accountability and student achievement efforts in the coming years. Edmund Moore, ALSDE federal programs coordinator, and Jean Scott, ALSDE education administrator, will discuss the status of Alabama's ESSA Plan, the amendments being considered to strengthen it and how the plan fits into the state's accountability reporting system. Register now.
---
New Website Feature: 'In Case You Missed It'
In today's age of digital and electronic communication, we all know what it's like to wade through a crowded email inbox searching for that one important message. To help solve that problem, we're introducing a new "In Case You Missed It" feature on the AASB website. This searchable database is designed to make sure you never miss an important email announcement from AASB. Emails from the previous week will be posted to the database on Mondays (or Tuesdays when Monday is an observed holiday).
---
Subscribe to Policy Pipeline; Don't Miss July 26 Policy Conference Call
Policy experts who have kept a close watch on the new laws, state rules, court cases and other issues impacting board policies will provide an update for Policy Pipeline subscribers during the annual maintenance conference call on July 26, 2018. The subscribers-only call is a great opportunity to ask questions about policy maintenance and new developments that affect policies. Subscribe now to the 2018-19 Policy Pipeline.
Remember, if your school board contracts with AASB for its Policy Review & Analysis service, you will get a free,
one-year subscription to the Policy Pipeline to ensure those policies remain up to date. Alabama school board
members also receive a 10 percent discount on the Simbli by eBOARDsolutions Policy Module, and AASB will upload your policies to that module at no charge. For more information, call 800/562-0601 or email policy@AlabamaSchoolBoards.org.
---
Thanks for Voting; The Winner is...
Thank you to all the members who participated in our second annual Summer Conference T-shirt design contest on Facebook. T-shirt B (pictured above) was the clear favorite. As always, shirts will be distributed at Summer Conference registration, and we'll once again feature "T-shirt Day" on Saturday, June 16.
---
AASB Convention Clinic Proposals Due June 29
Have a governance best practice or innovative program you'd like to share with school board peers? Present a clinic session during the annual AASB Convention at the Hyatt Regency Birmingham -The Wynfrey Hotel, Dec. 6-8.
Topics may include effective board leadership and governance practices, navigating legal issues, technology that engages students, programs proven to improve student achievement and more. Clinic proposal forms can be found on the AASB website and must be submitted by June 29.
---
Reminder: Ethics Forms Due April 30
The deadline for school board members and superintendents to file annual financial disclosure forms with the state Ethics Commission is April 30. Forms and additional details are available on the Ethics Commission website at www.ethics.alabama.gov/soei.
---
Innovation Zone Applications
State Innovation Zone applications allow school systems greater flexibility in meeting the needs of diverse student populations. Through the program, school systems can seek ALSDE approval to waive a specific state statute or regulation in exchange for added benefits in student achievement and success. Learn more about how your school system can take advantage of opportunities to use the innovation waiver process.
---
Did You Know?
It's OK to Get Your Incoming School Board Members Off to a Good Start: Incoming school board members who won't officially take office until after the AASB Summer Conference may still attend. The law doesn't prevent school boards from covering those costs if your local board of education wishes to do so. This year's conference will be June 15-17.
Educational Training Doesn't Violate Law: Alabama's Open Meetings Law provides an exception that allows full boards to attend training and other educational opportunities. However, media are invited to participate in AASB's general sessions and major conferences.
---
National Teacher Appreciation Week May 7-11
The National Parent Teacher Association encourages your participation in the 2018 Teacher Appreciation Week May 7-11. Plan to host a teacher appreciation event in your school or community. National Teacher Day is May 8. For ideas on how you can #ThankATeacher, download activities, posters, timelines and other resources here.
---
AASB Immediate Past President Elected to NSBA Board
AASB Immediate Past President Pam Doyle has been elected to a full, three-year term on the National School Boards Association board of directors. Doyle had been elected in March 2017 to fulfill the remainder of the term of Beth Branham, who was elected NSBA secretary-treasurer. Doyle, who serves on the board of the Alabama School of Math and Science, will represent the Southern Region on the NSBA board. She was installed during NSBA's Annual Conference in San Antonio, Texas, April 7-9, 2018. Learn more.
---
Congrats to Owen McWhorter
Congratulations to Cleburne County school board member, Owen McWhorter, whose name was chosen randomly from those who completed the online evaluation for AASB's March Conference: Leadership of Policy & Planning. McWhorter wins free registration for either the October 2018 or March 2019 AASB School Board Member Academy conference. Evaluations are emailed to attendees after each conference. Your feedback is important to us as we try to ensure AASB's training is meeting your needs. After your next conference, please take a few moments to share your opinions and thoughts with us. You could be our next free conference winner!
---
Follow AASB on Social Media
Be sure to "like" AASB on Facebook and/or follow us on Twitter to keep up with the latest AASB events and news!
---
It's A Date!
April 19 (1.5 hours)
Webinar: Boosters, Clubs and Other Non-Public Funds
May 3 (1.5 hours)
Webinar: ESSA Update
June 15-17 (7 hours)
AASB Summer Conference
Orange Beach, Ala.
June 15 (3.5 hours)
Early Bird Law Clinic
Orange Beach, Ala.
June 16 & 17(6 CLE hours)
ACSBA Summer Conference
Orange Beach, Ala.
June 18-20
AAAA Summer Conference
Orange Beach, Ala.
July 20 (8 hours)
Roles & Responsibilities Orientation
Montgomery, Ala.
July 21 (6 hours)
Effective Boards & Relationships Orientation
Montgomery, Ala.