How to Use This Blog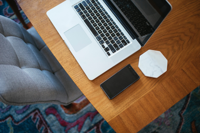 This discussion blog is a safe place for you to ask questions about your experience as a new board member and share notes with other newbies.
The blog is intended to help you make connections with other board members across the state, realizing commonalities while also identifying examples of exceptional governance for you to use as a model. We hope that you will see examples of best practices in action and get some great ideas to take back to your board-superintendent team.
HOW WILL I KNOW WHEN THERE IS A NEW POST?
Each month you will get a notification email linking you to that month's discussion prompt, as well as a push notification in the AASB app. Sometimes the questions will ask you to share or reflect on your personal experience. Some months you may be asked to do a simple homework assignment and share your findings.
HOW DO I FIND OLD POSTS?
You will be able to access past discussions by click on the post titles to the right.
WHAT IF I WANT TO DISCUSS SOMETHING THAT HAS NOT BEEN MENTIONED?
We have an open discussion thread so that you may ask questions that don't get asked in the discussion posts.
CAN I POST WHATEVER I WANT?
Responses to discussion prompts will be moderated, meaning an administrator will approve comments before they are posted.
I HAVE A QUESTION I NEED ANSWERED RIGHT NOW!
Please email us at sbu@AlabamaSchoolBoards.org or call our office at 334-277-9700 if you have a question that needs an immediate response.
Happy posting!

---