Our News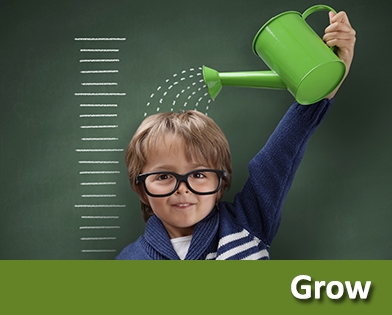 Annual Summer Conference
11-Feb-2019

Nearly 600 education leaders from across the state are expected to attend AASB's annual Summer Conference June 14 - 16 at the Perdido Beach Resort in Orange Beach, Ala.
..............................................................................................................
The Alabama Association of School Boards is gearing up for its annual Summer Conference, which this year is themed Be Relentless. Packed with informative and inspirational sessions, practical education learning labs and a variety of exhibitors, the training event is expected to draw nearly 600 school board members and other education leaders from across Alabama. School board members will earn 8 training hours for attending the conference.
New this year, AASB will host a School Safety Summit on Friday, June 14 as an early bird session (3.5 training hours). Safety leaders and experts will share key advice and timely guidance for strategies to help keep students safe.


Conference Registration & Perdido Resort Reservations
Summer Conference registration and the Perdido Beach Resort hotel room block will open Tuesday, February 19. Attendees must first register for Summer Conference to obtain the code required to reserve rooms at the Perdido.



Offsite Hotel & Condo Information (Book Now)
AASB is pleased to offer additional discounted room blocks at nearby hotels as well as a 10% discount on condos booked through Brett Robinson Condo Rentals.
The Lodge at Gulf State Park
Call 800-774-1500 or 251-923-2917 to make reservations.
Group code: AASB
Hilton Garden Inn
Book online or call 251-974-1600 to make reservations by phone.
Group code: ASB
Brett Robinson Condo Rentals
Call 888-633-7101 to book at a 10% discount.
Group ID: 1464529
Discount is not available online, so please call.
---
Summer Conference Speakers & Topics
Dr. Bernie James
Professor of Law, Pepperdine University
Education Law
Patrick Sidmore
Association of Alaska School Boards
ACEs & Trauma Informed Schools

Dr. Angela Walker
Coordinator of Instruction, Shelby County Schools
Social-Emotional Learning in Alabama

Hamish Brewer
Virginia Principal at Fred Lynn Middle,
Be Relentless



Heidi Sipe
Superintendent of Umatilla Schools, Oregon
The Board-Superintendent Team
Nick Moore
Governor Kay Ivey's Education Policy Advisor
Alabama's Reading Initiative
Conference Presentations and Handouts
Conference presentations and handouts will be available to download online or via the free AASB mobile app (search AASB in the app store from your smartphone or tablet).