SBOE November 2021 Meeting Recap
Ivey Recommends Delay of Alabama Literacy Act Retention Component
12-Nov-2021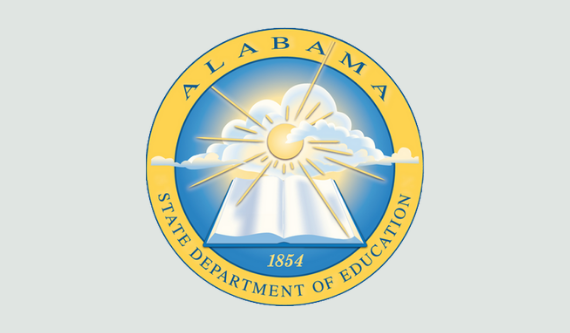 Gov. Kay Ivey is recommending to the legislature a one-year delay of the Alabama Literacy Act's promotion policy which requires retention for third graders who are not proficient in reading.
The Technical Advisory Committee (TAC) was the first to make this recommendation to delay retention at last month's board work session, citing data quality and reliability as significant concerns. State Superintendent of Education Dr. Eric Mackey also has recommended the delay.
Ivey said she has reviewed the data and the reason for the delay is simple.
"By implementing a new assessment, we need the spring 2022 data to further validate the cut score before we implement the promotion policy," Ivey explained.
The pandemic forced the State Board of Education (SBOE) to postpone the initial Alabama Comprehensive Assessment Program (ACAP) in 2020, with Alabama students taking the test for the first time in spring 2021. The legislature will consider Ivey's recommendation in the spring.
The SBOE also acted on another provision of the Alabama Literacy Act which requires it to set a cut score, approving Mackey's recommendation for a cut score of 452. Third grade students falling below this score in reading will be at risk of retention if the legislation is not amended. The Alabama Literacy Act's Implementation Guide indicates the ACAP is simply the initial determinant for promotion and not the sole factor. Students falling short of the cut score can earn an acceptable score on an alternative standardized reading assessment approved by the Alabama State Superintendent of Education or demonstrate mastery of all third-grade minimum essential state reading standards as evidenced by a student reading portfolio. Students demonstrating sufficient reading skills on one of the three options provided shall be promoted to fourth grade.
Ivey stressed the state will provide the support necessary to meet the Alabama Literacy Act with fidelity, including investments in professional development in the science of reading, high-quality summer and after school programs and funding to increase the number of reading coaches in schools.

Work Session
Mackey announced Alabama is one of only six states to meet all nine policies recommended by Code.org to make computer science fundamental. Code.org is a nonprofit organization dedicated to expanding access to computer science in schools and increasing participation by young women and students from other underrepresented groups.
Mackey's announcement was made in conjunction with the ALSDE's presentation showing significant growth in its computer science initiative. The state increased computer science teachers by 47 percent from the 2020-21 to 2021-22 school year with a total of 648 teachers. High-quality computer science course enrollment increased 96 percent, from 17,775 to 35,248. ALSDE Education Administrator Dawn Morrison, who leads the initiative, said 76 percent of Alabama's middle and high schools have implemented all computer science legislation requirements, with 164 schools not meeting the requirement. Alabama's Act 2019-389 required public schools to offer computer science instruction, beginning with high school in 2020-21 and middle school in 2021-22. Computer science offerings in elementary school will be required in 2022-23. Morrison said many of those not meeting the requirement have faced challenges finding teachers.
Other work session news included discussion of the Governor's App Challenge which is now open. The statewide computer programming competition for K - 12 Alabama students challenges students to create an application either individually or in a team of up to three members.
The November SBOE meeting marked the first gathering of the board since new district lines became effective last week when Ivey signed newly drawn redistricting maps into law. The board briefly discussed the new district lines, including changes made to districts they now represent.

Next State BOE Meeting
The next State Board of Education meeting will be December 9 in Montgomery at 10 a.m. with a work session to follow.