ON-2021-11-12 Board Member Spotlight: Scott Suttle
Board Member Spotlight: Scott Suttle
12-Nov-2021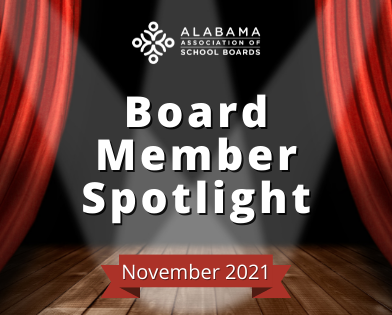 Each month we'll be featuring school board members in an effort to learn more about the wonderful individuals serving on our boards!
---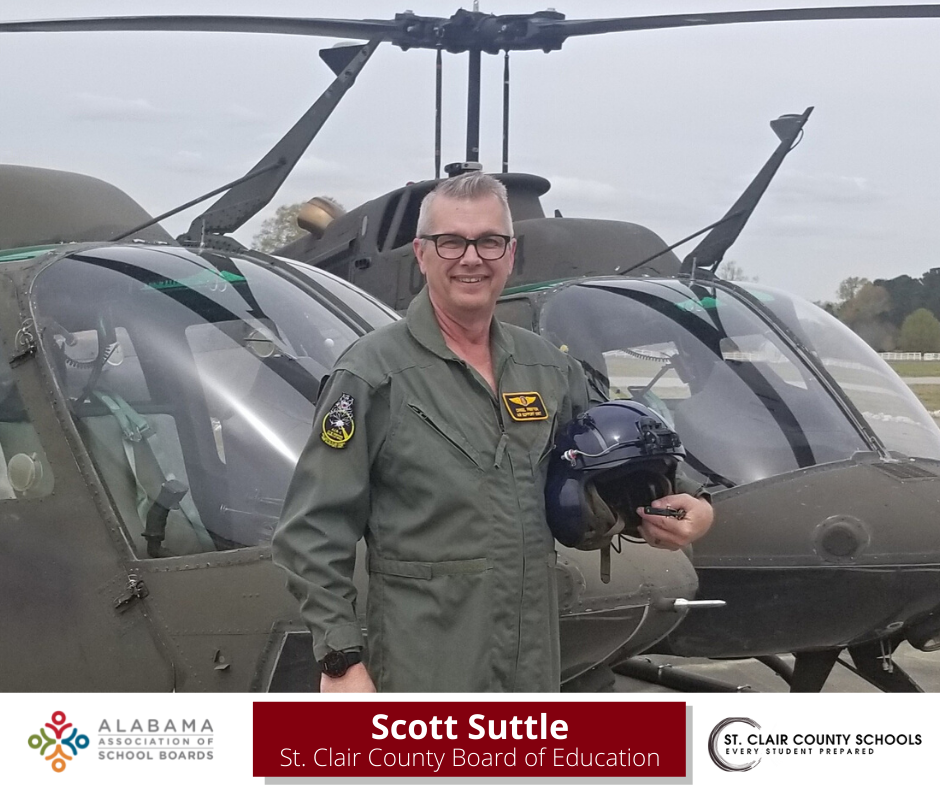 Scott Suttle joined the St. Clair County school board in 2001 with the intentions of only filling a vacant seat until the end of the designated term. He never imagined he'd still be serving on the board two decades later!
Read below to learn more about Scott Suttle's journey to becoming a school board member.
Other than your service as a school board member, tell us about your career/ professional background.
I worked for Thompson Tractor, the statewide Caterpillar dealer, for 40 years before I retired. I began in the service department and in my last 8 years I was the director of technical training. Since retiring I've tapped into my hobbies and what I like to do more. Now, I fly the helicopter for St. Clair County sheriff's department and do some part time charter flying.
What inspired you to join the school board?
My path to the school board was a little different! Most people have the opportunity to consider what they want to do or the impact they want to have with the board. For me it was different. A St. Clair board member was transferred which left a vacated position on the board. Unbeknownst to me school administrators and staff recommended me to fill the spot for the remainder of the term. I only had about two weeks between finding out and being sworn in! Even then, I only expected to finish out the term, but the superintendent at the time and others felt I exemplified the ideal board member and gave me a lot of feedback on how I could continue to contribute positively to the board. Never in my wildest dream did I expect to still be here 20 years later!

What are you most proud of accomplishing as a member of your school board?
The past 10 years, the vision of our board has been to increase the preparedness of our students and we have been seeing our students improve consistently. I am most proud of the processes our board has used to put teachers and admin in place to help guide students in St. Clair County and garner those results.
What do you do outside of the school board, and what are some of your hobbies?
Flying is definitely one of my hobbies! I like flying to remote areas and camping with my son. I'm planning to introduce my grandson to flying next! I'm also a runner. I completed my first triathlon recently in Dauphin Island and that's something I'm really proud of. In the spirit of challenging myself to always keep learning, I bought a CNC milling machine and I've been learning to design parts myself!
What is your favorite inspirational quote?
You've heard of the phrase "Carpe diem? Seize the day." Well, in conjunction with that I always say, "This day ain't gonna seize itself!"