ON-2021-01-15
Mackey Updates State Board on Teacher Vaccines, New CARES Act Funding
15-Jan-2021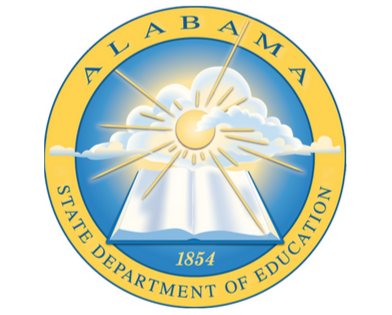 Alabama's teachers can expect widespread access to COVID-19 vaccines by early March, State Superintendent Dr. Eric Mackey told the State Board of Education at its work session Thursday.

While the first phase of vaccinations includes frontline health care workers and long-term care residents, the second phase will prioritize the availability of vaccines for teachers and other school employees after individuals ages 75 and older and essential workers (firefighters and police).

Some school systems already have begun vaccinating teachers, including Marion and Tallapoosa Counties which have provided vaccines for every teacher. Mackey said he hopes teachers in all school systems will take advantage of the vaccine as part of the state's effort to keep school personnel safe and reduce risk of infection. In some school systems, less than 50 percent of teachers have expressed interest in being vaccinated, a figure reflected by other groups eligible for the vaccine. Alabama currently lags the rest of the nation in percentage of citizens vaccinated to date. View Montgomery Advertiser article: State Superintendent Eric Mackey hopeful teachers can receive vaccine in late February.

More COVID-19 related funding is headed to schools as part of a second CARES Act passed by Congress last month. Of Alabama's $899 million Elementary and Secondary School Education Relief Fund (ESSER) award, $810 million will flow directly to local schools, roughly four times the amount schools received in the first CARES Act. The ALSDE may retain up to 10 percent, or $89 million, to fund state priorities.

Mackey said those priorities are being discussed and may include literacy supports, additional funding for teacher LETRS training and professional development for early math. The use of funds is expanded from the first CARES Act package and may include addressing learning loss and COVID-related facility repairs and improvements, including improvements for indoor air quality. Mackey notes local systems may not use the federal funds for teacher bonuses; however, the funds may be used to pay salaries for extending teacher contract days. The CARES 2 package also included $67 million in the Governors Emergency Education Relief (GEER) fund. This time, $21.5 million is provided for public schools, with $45.5 million allowable to non-public schools.

Also related to school funding, a Teacher Stabilization Proposal is being developed by the ALSDE to address student enrollment losses. Mackey said he is working with legislators on a formula that would hold school systems harmless for the drop in Average Daily Membership (ADM) and its impact on state funding. View PowerPoint.

The ALSDE is preparing to submit amendments to its ESSA plan. Originally submitted in 2017, the initial ESSA plan is being re-examined by staff to better address current needs. For example, because state assessments were not administered in 2020, the state may change how it identifies schools needing support. Amendments to the plan address the Alabama Comprehensive Assessment Program (ACAP), the new state assessment program; changes to the Career and College Ready guidelines; a waiver to address the pandemic's impact; an update on measuring teacher effectiveness; and changes to align the federal plan to the state plan. The presidential transition makes the process seeking amendments challenging. The ALSDE is working with U.S. Department of Education staff from the outgoing administration as well as president-elect Joe Biden's transition team. State board approval is not required to submit the amendment; however, the board discussed voting on a resolution to demonstrate its support.

At its next meeting, the board will vote to make completion of the Free Application for Federal Student Aid (FASFA) a graduation requirement. Several board members expressed concern that the requirement is invasive for families who do not want to share financial information; however, Gov. Kay Ivey voiced support for the requirement which provides an opt-out for students. Louisiana, Texas and Illinois recently adopted FASFA completion as a graduation requirement. While those states enacted legislation implementing this graduation requirement, Ivey emphasized the state board is the constitutional entity empowered to adopt graduation requirements for Alabama's students. According to the ALSDE, the goal is to allow students, many of whom may otherwise think college is unaffordable, to receive the means to pursue higher education. Mackey said millions of federal dollars are left on the table because students are not aware of their eligibility for aid. The FASFA has long been known as a difficult process for students and families to complete; however, Congress revised the form in the latest CARES Act, trimming it from 108 questions to 36. The effort was completed to simplify the forms and incentivize students and parents to complete the process. Individuals are able to upload tax information directly to the FASFA application. When board members mentioned concerns about data privacy, ALSDE staff said the department and schools have no access to the private financial information.

The board voted to approve the textbooks recommended for adoption by the state's mathematics textbook committee, with board members Stephanie Bell and Jackie Ziegler voting no and Wayne Reynolds abstaining. The recommendation process was delayed last month due to robust discussion and concerns expressed by board members, who called for a more thorough vetting and insisted the list, from which local school boards select textbooks, should only include high-quality material. The discussion resulted in textbook committee members going back to apply a new rubric to evaluate the textbooks. The additional information will be provided to local school boards. Board members asked the ALSDE to seek legislation to change the law that has restricted the state textbook selection process to the detriment of local schools.

In other work session news, staff updated the board on proposed changes to the administrative code regarding Specialized Treatment Centers.

Thursday's meeting was the last for two board members completing their terms. Jeff Newman (District 7) began his state board service in 2013, and Dr. Tommie Stewart (District 5) was appointed in January 2020 to serve the remainder of the term for the late Ella Bell. Neither sought re-election. The board recognized each for their service and adopted commendatory resolutions.

The next SBOE meeting is scheduled for Thursday, Feb. 11 at 10 a.m., with a work session to follow.