ON-2019-05-13-19 Video Contest Winners
Winners of AASB 2019 Student Video Contest Announced
13-May-2019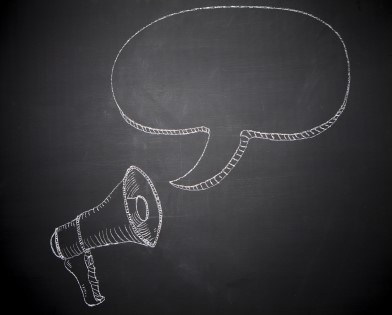 The Alabama Association of School Boards today announced the winners of its 2019 statewide student video contest, "Road to Success." This is the 8th year the contest has been held, although the first year with the new "Road to Success" theme.
Winners include:
1st place ($1,500) - Haleyville High, (Haleyville City Schools), Watch Video;
2nd place ($1,000) - Phenix City Intermediate, (Phenix City Schools), Watch Video;
3rd place ($500) -South Baldwin Center for Technology (Baldwin County Schools), Watch Video; and
Honorable mention ($250) - Jemison Middle (Chilton County Schools), Watch Video.
Two dozen entries from across the state were submitted and judged by a six-member team from Alabama Public Television's (APT) education and production staff.
"We received outstanding entries from middle and high schools from all over our state, and they all showed tremendous heart and initiative. We were impressed with the students' creativity and skill as they showcased the incredible work our schools are doing to lead students to successful futures," said Meredith Smith, APT education special projects manager.
The contest, which ran from February 1 to April 12, 2019, encouraged public middle and high schools to submit 30- to 60-second commercials about the positive school experiences that inspire students to graduate fully prepared for any "road to success" they choose. The contest was sponsored by AASB and Fairbanks LLC, as well as by Alabama Public Television through an American Graduate "Getting to Work" grant funded by the Corporation for Public Broadcasting.
The winning videos will be shown Thursday, June 13 at the Alabama State Board of Education's 10 a.m. meeting at the Gordon Persons Building in Montgomery and on December 7 at 8:30 a.m., during the annual AASB Convention at the Hyatt Regency Birmingham - The Wynfrey Hotel, where winners will be recognized on stage and receive their prize money. The student-produced videos also will be posted on APT's website, www.aptv.org, and on AASB's website, www.AlabamaSchoolBoards.org, and social media platforms.
"This year's entries show the various ways that our Alabama public school students are achieving success in their schools;" said AASB Executive Director Sally Smith. "They also serve as a testament of the hard work that Alabama teachers are putting in to ensure their students are well prepared for any 'road to success' they choose, whether that road leads to a four-year university, community college, the military or straight into the workforce."
The Alabama Association of School Boards represents all of the state's public local school boards. Since 1949, AASB has served education leaders and the interests of local decision making in public education. The association's mission is to develop excellent school board leaders through quality training, advocacy and services.