ASF 2016-03-24 Relay PREP Problems to Senators
Relay PREP Problems to Senators
24-Mar-2016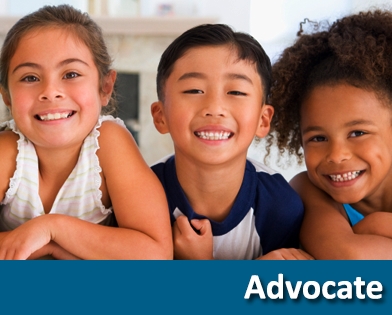 Proponents of PREP are struggling to find consensus among senators on their proposal to link evaluations to tenure reform. An effort to move S.316 (Marsh) forward this week floundered when proposed changes made progress but not enough to get sign off from key stakeholders.
Spring Break Message: Relay PREP Problems to Senators & Stop Virtual School Overreach in the
House
Proponents of PREP are struggling tofind consensus among senators on their proposal to link evaluations to tenure reform. An effort to move S.316 (Marsh) forward this week floundered when proposed changes made progress but not enough to get sign off from key stakeholders. AASB and other education groups have provided specific feedback to ensure the proposal would not weaken the tenure reforms enacted in the 2011 Students First Act. Two specific concerns remain, and local school leaders are actively voicing opposition to the teacher evaluation tool/process and changes to the reduction-in-force policy.
TEACHER EVALUATIONS
From its highly restrictive definition of a growth model to its unnecessary detailed evaluation process, the PREP bill invites more trouble than offers progress. For example, the bill requires teachers be subject to two observations per school year and prescribes the who, what, when, how, and how long. Those specifics should be left to education officials and never placed in statute. Those details should be deleted.Lawmakers should simply require an evaluation and outline how the evaluation will be linked to earn tenure. Anything beyond that compromises the bill.
Many local school systems are invested in and have begun implementing the revamped state evaluation model that uses multiple measures to determine student growth. School leaders oppose replacing it with a legislatively
mandated model. States that have followed that path experienced unintended, negative consequences upon implementation and are backtracking from those laws.
REDUCTIONS IN FORCE (RIF)
A reduction-in-force, or RIF is a layoff action caused by a loss of student enrollment or funding. The 2011 tenure reforms clarified that hearings are not required for RIFs, a huge victory that has saved school systems hefty legal expenses and multiple hearings. Including RIF in the proposal would threaten this hard fought victory and must not be included in S.316.
TENURE REFORM
AASB could support the proposal's tenure reform provisions. First, the bill would extend the probationary period for teachers from three to five years to become eligible for tenure. Secondly, the bill would limit tenure rights only to teachers. Despite these worthwhile provisions, AASB opposes S.316because the negatives currently outweigh the tenure benefits.
INCENTIVE FUNDS
PREP includes incentives for teacher recruitment and mentoring. School leaders could support these incentives should state funding be provided and expressly outlined in PREP. There would be $5 million for a teacher recruitment fund to attract teachers to staff struggling schools (as defined by the act) and $3 million for the teacher mentoring program.
Every senator has a vote to cast on the PREP bill. Contact your senator and explain your concerns as a school leader opposing S.316 (Marsh).
Stop Virtual School Grab for State Dollars
Contact every House Member and urge a NO vote on S.229 (Brewbaker). Calls are needed over the spring break, and you can find your legislators' phone numbers by clicking here.
S.229 (Brewbaker) is dangerous because it removes current safeguards for full-time virtual school students.National data is clear that full-time virtual schools have too few safeguards, give little attention to individual students and their student performance results are abysmal. States that allow this type of open-enrollment statewide are failing students. Under these open-enrollment provisions, which S.229 would allow, the virtual schools attract and keep students and their state funding for the initial count, and then local school systems must absorb the student back into the traditional local school when the student doesn't thrive in the virtual world.
Open enrollment in full-time virtual schools leads to poor educational outcomes, high attrition rates and schools plagued by management ills, according to the 2015 "In The Public Interest" report. States are finding experiences, such as in Georgia, where two online schools graduated 27 percent of its students compared to the 72 percent graduation rate from traditional schools (2015 Public Impact/NACSA Study).
In 2015, Alabama lawmakers enacted a virtual school law that provides best practices to hold virtual schools accountable for students through local policy. The current law requires eligibility criteria, performance monitoring, test protocol, guidance and surrounds the student with the local supports critical for a student to succeed in the new virtual learning environment.
A 2015 National Ed Policy Report urged:"Policymakers (should) slow or stop growth in the number of virtual schools and the size of their enrollment until the reasons for their relatively poor performance have been identified and addressed."
Urge lawmakers to give the 2015 law time to work!Local boards are now adopting their policies in time to implement the law this fall.
Urge the House Education Policy committee to take NO ACTION and OPPOSE S.229. The committee is planning to bring up the bill following spring break.
Committee Reps.: Terri Collins (Chair), Kerry Rich (Vice Chair), Oliver Robinson, Mack Butler, Barbara Drummond, Bob Fincher, Ed Henry, Barry Moore, Jim Patterson, Chris Pringle, Rod Scott, Patricia Todd and Phil Williams.
Working to Connect School Wi-Fi
House and Senate sponsors are working on a resolution to be able to enact H.41 (Chesteen), the Alabama Ahead Act, and H.227 (Poole), its $12 million supplemental funding. The effort to enact the WIRED plan and funding to ensure all classrooms in every public school have high quality Wi-Fi infrastructure is still alive. Urge lawmakers to finalize H.41 (Chesteen), and H.227 (Poole)
Special Ed Vouchers on House Agenda
The first bill on the House agenda Tuesday after spring break will be H.84 (Johnson, K.), the proposal to divert public school dollars to private schools/services for special education students. The bill provides funding for 1,000 students to draw a grant of 90 percent of a student's public school funding or $4,800 to private sources. School leaders believe the bill offers too little help to the most vulnerable students and their parents while costing programmatic losses of $4.8 million to local schools. The bill fails to provide guidance, accountability or assurance that minimum requirements from state or federal laws would be followed. Urge House members to OPPOSE H.84.
Bills of Interest
S.341 (Pittman) — Student Count — would change the funding formula annually to be adjusted by the increase or decrease in student enrollment in the preceding two school years in an effort to accurately reflect real time changes. Pending Senate action. House version introduced as - H.473 (McMillan).
S.86 (Orr) — School Advocacy Restrictions — wouldprohibit universities, colleges or local K-12 boards and schools from using public funds to advocate for or against public measures. Providing information about a ballot initiative would not be considered a prohibited activity. Pending final passage in the House.
H.47 (Poole) — Warrantless Arrests — would authorize law enforcement to arrest a person, without a warrant in certain conditions, for trespassing on school property. Approved by the House.
H.168 (Warren) — Age of Enrollment — would require a child turn 6 on or before Dec.31 (currently Sept.1) to start first grade. Approved by the House.
H.170 (Patterson) — Competitive Bid Law — would increase the length of time to contract for purchases or contractual services from three to five years; would allow purchases under a GSA contract and nationwide cooperative purchasing program. Approved by the House.
H.238 (Collins) — Harmful Materials to Students — would classify transmission of obscene material by a school employee to a student as a Class A misdemeanor; soliciting sexual contact by a school employee as a Class A misdemeanor; and sexual contact by a school employee as a Class C felony. Approved by the House.
Lissa Tucker, AASB Director of Governmental Relations