AFS 2018-02-09 ETF Budget on House Floor
AFS 2018-02-09 ETF Budget on House Floor
9-Feb-2018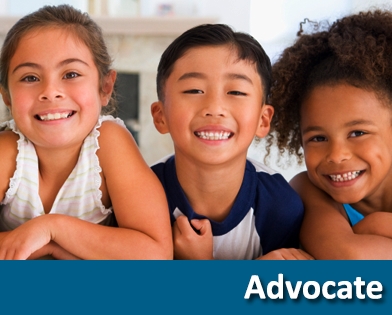 House members plan to vote next week on an education budget that provides a pay raise and provides increases to essentials in the K-12 Foundation program.
ETF Budget on House Floor Tuesday has 2.5% Raise
House members plan to vote next week on an education budget that provides a pay raise and provides increases to essentials in the K-12 Foundation program. Local school leaders support the strong budget House Ways and Means Education Committee members approved unanimously Wednesday.As approved, H.175 (Poole) would provide these increases:
2.5 percent pay raise:$91 million

Pre-K:$20 million

Other Current Expense:$22.7 million ($15.9 m covers the 2.5 percent raise to support employees and a $6.8 million increase to operations)

Student materials:$5.4 million

Technology:$4.2 million

Library enhancement:$3.1 million

Professional development:$580,000

Transportation:$3.9 million

Fleet renewal: $2.6 million

Technology Coordinators:$1.9 million

School nurses:$780,000

Capital purchase:$5 million

Career Tech:$1.3 million
The budget would fully fund the Teacher Retirement System request for employee health and retirement benefits. It additionally provides a $1.5 million increase to provide stipends for Nationally Board Certified Teachers that teach STEM and literacy in at-risk schools.
Ask House members to Vote YES to the ETF budget!
ETF bills needed
Pay raise:H.174 (Poole) would provide education employees a 2.5 percent salary increase effective Oct.1, 2018. Vote YES.
$41 million K-12 supplemental:H.179 (Poole)is needed to allow schools to access funding in the Advancement & Technology Fund. The funds are sitting in an account until legislation passes and then could be spent immediately on the following: repairs and deferred maintenance; classroom instructional support; insurance for facilities; transportation; or acquisition or purchase of technology.Vote YES.
Repeal obsolete language
The House adjourned Thursday before taking up a bill that would strike obsolete language from the criminal code regarding employees charged with sexual contact with students. S.28 (Pittman)/ H.27 (Baker)would allow school board disciplinary hearings to proceed and treat all employees the same as intended by the Students First Act.
The school board administrative hearing must remain separate from any criminal charges or subsequent trial.AASB asks House members to give the bill final passage.
30-day notice gets final passage
The House Thursday gave final passage to S.14 (Dial)/ H.13 (Fincher), the bill to require K-12 teachers to give 30-day notice when resigning from the school system.With the governor's signature, the law would take effect in time for the 2018-19 school year.This legislation will provide much-needed relief to school systems because the current 5-day notice requirement is inadequate to find qualified replacements for vacated positions.
Psychotherapy in schools??

A marriage and family therapy bill, H.166 (Davis),was amended on the House floor to add school systems as a place to practice therapy.Public schools should not be asked to diagnose, assess or treat mental and emotional disorders as now provided in the legislation.Ask senators in the Senate Governmental Affairs Committee to REMOVE public schools from H.166 (Davis).
School bus bill detour?
The Senate Thursday approved S.202 (Bussman), a bill with the original intent to increase the time local school systems receive bus fleet renewal funding from 10 years to 12 years or 200,000 miles. A floor amendment totally removed the year requirement and would allow dollars to flow to a maximum 200,000 miles, a significant positive.But as of the effective date, the bill would only apply to buses 10 years or newer that have less than 200,000miles. So school systems will not have the immediate advantage for any of their current school bus fleet over ten years old.
Another floor amendment reduced funding to 70 percent of the fleet renewal dollars once a school bus is fully paid off. The practical impact is to penalize school systems that make purchases without incurring debt or that pay off buses in short timeframes to save interest.
Local leaders want to improve the current system to allow school systems to capture the cost of school bus purchases and fund maintenance and repairs.
Appoint school superintendents
A bill would require Alabama to transition all elected school superintendent offices to appointed positions includes a generous timeline for the change. H.389 (McMillan)/S.280 (Brewbaker) would enable any currently elected superintendent to seek another elected term. The act would:
Transition elected superintendents' positions to appointed positions at the end of their term effective January 2021;

Authorize an earlier transition if the local board offers and the elected superintendent accepts a contract; and

Remove the requirement for the board to post a vacancy notice if offering the position to the elected superintendent before or after the 2021 effective date.
It's unfortunate but true: Elected superintendents must navigate carefully in a world where voter perceptions determine whether they keep their job. Elected superintendents have shared that in the first two years they are free to focus on schools and students; after that, they must switch to campaign mode. Alabama and Florida are the only remaining states with this outdated governance model.
Education bill updates
H.228 (Standridge) — In God we trust motto — would permit display of the national motto in public buildings, including public schools.Approved by the House and moves to Senate committee.
H.396 (Ford) — School calendar — would reduce the school year from 180 instructional days to 1,050 instructional hours (equivalent of 175 days).School systems could not begin the school year earlier than the Monday two calendar weeks before Labor Day. Introduced in House.
H.1(Hanes) — DROP "Lite" — would provide a deferred retirement option plan for Tier I and II members.Approved by House committee.
H.191 (Fridy) — Parental rights — would propose a constitutional amendment for a parental right to direct a child's upbringing, education, care and custody.Approved by House committee.
S.21 (Dial)— 13th check for retirees — would provide a one-time $400 lump sum bonus to education retirees.Senators discussed the need for extensive work to find the $34 million funding but did approve the bill in committee.
S.102 (Orr) — Limiting school advocacy — would prohibit public education from spending public funds to advocate in favor or against statewide and local ballots.Approved by Senate committee.
S.153 (Melson)— Outside employment— would remove the prohibition against county school superintendents participating in employment outside the school system. Approved by Senate committee.
S.181 (Dial) — Ten Commandments —would propose a constitutional amendment to provide for the display of the Ten Commandments on state property.Amended to include "other religious displays."Approved by Senate committee.
Lissa Tucker
AASB Director of Governmental Relations
AASB Advocacy Day
District 4, 5, 6 — Feb. 20;District 7, 8, 9 — March 2
All Districts — April 10
No registration fee; Earn 2 credit hours