AFS 2017-05-05 Ed Budget Awaits Senate Nod
Ed Budget Awaits Senate Nod
5-May-2017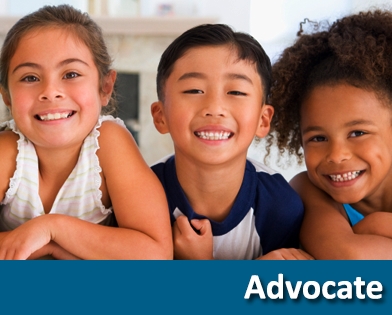 The Senate must either concur with the House changes to S.129 (Orr), the $6.4 billion Education Trust Fund budget for FY2018, or House and Senate conferees will meet to reconcile differences next week

Ed Budget Awaits Senate Nod after Unanimous House Passage
The Senate must either concur with the House changes to S.129 (Orr), the $6.4 billion Education Trust Fund budget for FY2018, or House and Senate conferees will meet to reconcile differences next week. With a conference committee, both chambers must approve the conference report.The House approved its version by a 100-0 vote Wednesday evening.

Lawmakers from both sides of the aisle gave accolades to Chairman Bill Poole for working to build consensus and fund priorities. The budget spreadsheet provides the changes in line item funding and last week's Advocate for Schools spelled out the increases for K-12 in the House-approved version. The K-12 funding improved as the budget moved, specifically for operational needs. The proposed budget includes a $90 million increase from the current fiscal year.
Note: The Senate Thursday approved the General Fund budget by a 24-4 vote following extended debate and a day of high emotion. The House must now concur, or a conference committee will be appointed.
Ask lawmakers to release $41M for K-12 schools this year
The Senate and House each have a bill pending to appropriate $57 million available to spend this school year ($41 million for K-12/$15 million for higher education). S.307 (Orr)and H.198 (Poole) must pass or the monies will not be available for schools to spend before the end of this fiscal year.
The funding is available in the Advancement & Technology Fund, a fund created within the Rolling Reserve Act that captures revenue generated above the annual spending appropriation cap. A supplemental appropriation must be provided by the Legislature for schools to access the funds. The fund was created specifically to provide a vehicle for public schools to tap into increases in revenue, when available, and to flow directly to local schools for five priorities that include:
repairs and deferred maintenance;

classroom instructional support;

insurance for facilities;

transportation; or

acquisition/purchase of technology.

The Senate bill is being blocked by an effort to substitute the bill and require first priority be given to technology items per the Alabama Ahead Act. Local school leaders request lawmakers provide the funding and allow school systems to take advantage of all five spending options provided in current law. Please urge your lawmakers to support passage of S.307 (Orr) /H.198 (Poole).

Five-day notice insufficient
A tenured teacher may not terminate employment within 30 calendar days prior to the beginning of the school year and is only required to provide five days written notice once school begins. H.384 (Fincher)/ S.288 (Dial)would apply the 30-day notice any time of the year. The problem with five-day notice is obvious: once classes begin, losing a teacher is a significant disruption for students. A five-day notice puts a tremendous burden on administrators to identify and hire a replacement while requiring a substitute in the classroom, sometimes for extended periods of time. A consistent 30-day notice requirement provides stability and an opportunity to transition the class to a new teacher who can prepare to assume the role. Local school leaders urge lawmakers to approve the bills to become effective in the upcoming 2017-18 school year. Urge lawmakers to vote YES to H.384 (Fincher)/ S.288 (Dial).
Charter school changes
Thursday, a procedural vote failed and denied consideration of H.245 (Collins), the charter school revision bill. The sponsor said there was some confusion and explained her goal was to make three changes: (1) remove the requirement for state Board of Education members to affirm appointments for charter commission members; (2) extend and specify timeframes for the charter application/implementation process to better reflect practice; and (3) clarify funding to specify that no local school funds beyond the 10-mill match would flow to charter schools. The clarifying funding language was provided by the education community.
Collins said she had a floor amendment to remove any language in the proposed bill that would change current law about local school board authority. Local school boards appreciate the decision to keep current law intact on this issue.
Current law allows local boards of education, as charter authorizes, to determine preferences and identify specific local needs and student populations to be served. Should the bill move forward, the 2015 charter law language would remain for local board authority and a committee-adopted amendment would protect local school funding.
Conflict in criminal law provision for sexual contact with students
A provision in a criminal statute requires an education employee be placed on paid administrative leave when charged with the crime of sexual contact with a student under the age of 19. However, in 2011, the Students First Act (SFA) became law and specifically authorized boards of education to proceed with disciplinary actions, including termination actions, in such criminal cases. H.493(Baker)/ S.354(Pittman) would repeal the provision in the criminal statute to make clear the 2011 statute applies.
The SFA provides specific protections and due process so that the employee's testimony from disciplinary hearings can not be used against them in a criminal trial. The burden of proof in criminal cases is much higher than determining whether an employee exhibited behavior appropriate in a school. The 2011 law provided a remedy to cases where education employees spent years, sometimes incarcerated, waiting to resolve criminal trials while school systems were barred from taking any action. School systems were forced to pay those salaries while also paying for a full-time replacement to serve students. Local school leaders support H.493(Baker)/ S.354(Pittman).
Student DNR orders in schools
By a 98-0 vote, the House Tuesday approved H.373 (Weaver), a bill that would provide a palliative care and end-of-life individual health plan for terminally ill minors in school and school-related settings. The "Alex Hoover Act" would allow parents/legal guardians to execute a portable medical order to outline treatment expectations and incorporate a physician's order that no resuscitative measures be taken. Significant collaboration among the medical and education communities continues as the legislation next moves to the Senate.
Education legislation
S.388 (Melson) —Financial Audits — would extend to county boards of education the same option as city boards of education to employ a certified public accounting firm in lieu of the Department of Examiners of Public Accounts to perform annual financial audits.Pending in Senate.
S.314 (Brewbaker) — Elementary Principal Incentive Program — would create a voluntary program for elementary principals to receive a salary supplement for raising student achievement. Pending in House Education Policy Committee.
H.558 (Moore) /S.415 (Smith) — Alabama Education Standards — would repeal the Alabama College and Career Ready Standards and roll back to previous academic expectations for math and English language arts. Pending in respective committees. OPPOSE
S.203 (Holtzclaw) — Military Recruiters — specifies recruiters for the U.S. Armed Forces/Department of Homeland Security shall have the same access to students and campus facilities as prospective employers or postsecondary institutions.Sent to the governor.
H.406 (Williams, P.) — Reporting Exemption — would provide a reporting exemption under the competitive bid law for certain school public works contracts worth less than $50,000. Pending in the House.
S.405 (Hightower) — C/A Tax Credit Sunset — would amend the state constitution, if approved by voters, to place a five-year sunset provision on any new tax relief proposal beginning in the 2019 legislative session. Pending in Senate.
H.584 (Ball) — Administrator Requirements — would require superintendents/principals to teach a class annually, add certification requirements and require five years instructional experience for principals.
Redistricting Bills Slow Legislature
Controversy about new legislative district line proposals, required by court order, caused a major slow down in both Chambers this week. The Senate approved its version after a lengthy reading of the bill. Expect a long debate in the House Tuesday.
Autism Services
Several senators are prepared to stop floor action if legislation to require autism treatment be covered by insurance is not considered by committee. Without action next week on the autism bill, expect the Senate to "grind to a halt."
2017 Legislative Session

6 days remain
Lissa Tucker, J.D.
AASB Director of Governmental Relations