AFS 2017-04-28 Education Budget Increases Funding to K-12
Education Budget Increases Funding to K-12
1-May-2017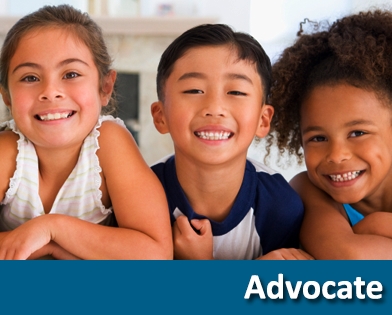 The K-12 Foundation Program would increase some $26 million, up $12 million from the Senate version in the latest approved budget. The House Ways & Means Education Committee Thursday approved S.129 (Orr), the $6.4 billion Education Trust Fund budget for the 2018 fiscal year.
Latest Education Budget Increases Funding to K-12 Operations
The K-12 Foundation Program would increase some $26 million, up $12 million from the Senate version in the latest approved budget. The House Ways & Means Education Committee Thursday approved S.129 (Orr), the $6.4 billion Education Trust Fund budget for the 2018 fiscal year. The new budget would increase spending $90 million, far from the five percent increase or $336 million increase available for 2017. Chairman Bill Poole called it a positive year, particularly for K-12.
The latest budget includes:
152 additional teachers grades 4-6

Other Current Expense (OCE):

$27.2 million increase ($17,021 to $17,575 per unit)

Transportation: $3.45 million increase

Student materials: $405 to $421.51/unit

Technology: $169 to $211.51/unit

Textbooks: $54.07 to $54.52/student

Professional development: $63.78 to $77.55/unit

Library enhancement: $21.26 to $30.44/unit

Technology coordinators: $1 million increase

Current units: level fund at $9.6 million

$13.5 million increase to pre-K, $1.5 million less than the Senate version.

The budget level-funds education health benefits at $800 per employee and increases retirement by $7.4 million. Poole emphasized that Alabama is one of the few states in the nation that has fully funded its education retirement system.
The budget freezes higher education appropriations at level-funding. Higher education's share of the revenue growth must repay the veteran scholarship program that far exceeded its appropriation. A separate bill is moving in an attempt to honor the scholarships and contain those costs in the future.
The committee plan appropriates
68.8 percent to K-12, 25.39 percent to higher education and 5.78 percent to "other." The education budget is expected to be considered on the House floor next Wednesday. View the latest budget spreadsheet.
Why funded by the ETF?
School leaders urge lawmakers to critically review each entity in the Education Trust Fund that is appropriated by a line item in the annual budget. Alabama's public schools seek adequate funding for basic needs, from enough teachers in the classroom to critical operational costs. Yet each year, a number of line items in the budget continue to be included that fall outside the scope of public education. Rep. Patricia Todd offered several amendments in committee Thursday in an attempt to remove such line items; however, committee members were uncomfortable deleting individual line items without additional information. School leaders urge lawmakers to consider a process that will require entities to justify why they should receive funding intended for public education.
$57 million in limbo for public ed
The Senate failed to act on S.307 (Orr) Tuesday when the sponsor made another attempt to move a $57 million appropriation available to spend this school year ($41 million for K-12/$15 million for higher education). Several senators blocked the bill because it would allow school systems to spend Advancement & Technology dollars on any of five priorities authorized in the law. The senators want all monies to be spent on technology, one of the five priorities.
The House Ways & Means Education Committee Thursday recognized the problem and approved its own bill, H.198 (Poole).Without passage of the legislation, local school systems will not have access to the funds in the fiscal year ending September 30. The legislation lists the amount each school system would receive beginning on page three. Please urge your lawmakers, House and Senate, to support passage of S.307(Orr)/H.198(Poole).
Sexual health education updated
The House Education Policy Committee Wednesday approved H.505 (Todd), a bill that would revise the minimum contents included in sexual education curriculum. The bill does not mandate the class be provided, but revises the curriculum used when such a program is offered in public schools.
The sponsor said the bill's primary purpose is to remove an unconstitutional section in current statute. The statute includes language that homosexuality is a criminal offense under the laws of the state. The bill would repeal the section and provide updated language for medical accuracy. The committee approved the bill by voice vote with amendment. The bill next moves to the full House.
Merry Christmas or Happy Holidays, etc...
The House Education Policy Committee Wednesday approved H.549 (Butler) to address traditional winter celebrations and greetings in school systems. Rep. Phil Williams noted in discussion that students and schools already have this authority and are protected. He asked why the sponsor brought the bill, to which Rep. Butler responded "to fight political correctness."
Committee members discussed whether or not local school administrators and employees were fully aware of what they could or could not do regarding this issue. The bill next moves to the full House.
C/A to sunset new tax credits/exemptions
A proposed constitutional amendment would, if ratified by voters, require any tax credit, exemption, deduction or preferential tax rate to expire within five years of enactment. S.405 (Hightower)would provide that any such tax proposal enacted starting in 2019 would have to be extended by an act of the legislature or automatically expire.
Local school leaders support the effort to provide fiscal accountability in the state constitution.
Education standards again in crosshairs
With one-third of the Legislative Session remaining, a House bill was introduced to repeal the Alabama College and Career Ready Standards, H.558 (Moore).
After years of efforts by a small but vocal group to repeal the standards, the legislative focus on this issue has lost steam. After the initial struggle by educators and students to transition to the more rigorous standards, public support solidified.
The education standards are the academic expectations students must learn each year in math and reading. The standards are the "what" students must learn and "when", but not "how." Local school systems retain authority to set the curriculum for how students cover these subjects in schools. Parents, teachers and administrators, business and industry leaders, military leaders and education foundations have stood in solid support of the Alabama standards.
Local school leaders join the coalition to oppose H.558 (Moore) repeal of the standards. Visit Alabama Grit for additional information.
Education legislation
S.267 (Brewbaker)— Appointed Superintendents — would transition 37 remaining elected superintendent offices to appointed superintendent positions; would extend timeline to implement and authorize a local board to offer a currently elected superintendent a contract prior to effective date. Pending in Senate. SUPPORT
H.384/S.288 — Notice Timeframe — would increase the required timeframe from five to 30 days for a teacher to give notice before terminating employment with the school system. Pending in House. SUPPORT
2017 Legislative Session
9 days remain
Lissa Tucker, J.D.
AASB Director of Governmental Relations