Advocate for Schools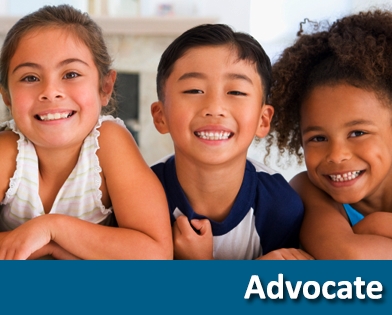 Senate Narrowly Approves AAA Revision
24-Feb-2017
By a 17-15 vote on Thursday, the Senate narrowly approved S.123 (Marsh) to revise the 2013 Alabama Accountability Act that enables public dollars to fund scholarships to private schools through donations using tax credits to individuals and corporations.
Senate Narrowly Approves Alabama Accountability Act Revision
By a 17-15 vote on Thursday, the Senate narrowly approved S.123 (Marsh) to revise the 2013 Alabama Accountability Act that enables public dollars to fund scholarships to private schools through donations using tax credits to individuals and corporations.
AASB and other education groups testified in opposition of the original bill in committee last week. The senate floor substitute expands the proposed tax credit amounts in the original bill. Individuals and businesses only donated $19.9 million to scholarships last year, not reaching the full $30 million allowable through tax credits in the Education Trust Fund.
As revised, individuals would be able to claim 100 percent of their individual tax liability, not to exceed $100,000. The current individual tax credit is 50 percent, not to exceed $50,000. Corporations would be able to claim tax credits up to 75 percent of their tax liability— instead of the current 50 percent — and there is no cap. The bill also creates a new utility tax credit for companies with a tax liability of $100,000 in utility gross receipts tax to receive a credit for up to 75 percent.
The term "failing schools" is revised to "underperforming schools;" however, the majority of students that received scholarships were not students that fell into that at-risk category nor had they attended a public school identified as "failing." In Senate debate, lawmakers from both parties questioned the accountability in the law, accreditation of private schools receiving scholarships, and lack of data to compare academic achievement between scholarship recipients and public school students.
Local school leaders oppose S.123 (Marsh) and its attempt to make it easier to divert public school dollars to private school scholarships. The bill now is pending consideration in the House Ways and Means Education Committee. Please urge committee members urge a NO vote on S.123.
Getting it Right Matters for Charter School Law Changes
As the two-year-old Alabama charter law is being implemented, several hiccups in time frames and applications are being addressed in H.245 (Collins).
AASB, SSA and other education organizations expressed concern because the bill's solutions fundamentally changed basic funding and local board authority. Local school leaders are working with the bill sponsor on amendments to ensure the original intent of the law for charter school funding is honored and the hard work to negotiate the 2015 law does not lose ground. A misinterpretation of the original law posed a risk to charter funding. In addition, school leaders are working to modify language to ensure local school boards may identify their own local preferences when becoming a charter authorizer and limiting the state charter commission's authority upon appeal. The House Education Policy committee will be receiving those proposed amendments and expect a vote next week.
Thanks to the bill sponsor for working with school leaders to ensure Alabama's charter school law, heralded as one of the most accountable in the country, gets it right.
'Shared' Revenue Diverts ETF Funds
S.230 (Sanford)would create a "Shared Revenue Fund" to pool revenue to be distributed to the Education Trust Fund and General Fund. The proposal adds no new revenue and simply works to benefit the General Fund at the expense of public schools and students.
Under no scenario is "sharing" education revenue a solution for finding new dollars. The challenge to identify revenue for Medicaid and prisons for the General Fund remains a critical and difficult task for lawmakers, particularly as an election year approaches. Alabama must find a way to fund basic state services for its citizens without compromising public education and its future. OpposeS.230 (Sanford).
Student Civics Requirement
The House and Senate each are poised to take up bills that would require high school students to pass a civics test derived from the U.S. Citizenship and Immigration Services exam. While S.32 (Orr) /H.153 (Collins) currently link the test to a student's ability to graduate or earn a G.E.D, efforts are underway to make the civics requirement a more meaningful education component. School leaders are in discussion to amend the bills to make the civics requirement part of the high school curriculum rather than a stand-alone test. The change would address a multitude of testing protocol challenges. Stay tuned.
School Security Notification System
By a 90-1 vote on Thursday, the House approvedH.89 (Baker) to require the State Department of Education to develop an electronic statewide notification system. In House floor debate, the sponsor said he wants to enhance the local schools' participation to communicate when events relating to school delays, early releases, shelter-in-place information and other emergencies. The SDE has a current system, yet the sponsor believes the new language would enable the SDE and the governor's office to quickly activate state resources and provide timely assistance. The bill next goes to Senate.
Education Bills of Interest
S.88 (Orr) — Gifted Students Grant — would give the SDE authority to offer competitive grants for gifted programs. Pending committee action in House.
S.136 (Melson)— School Sales Tax Holiday — would change the annual sales tax holiday from the first weekend in August to the third weekend in July. Pending committee action in House.
H.147 (Johnson)/S.63 (McClendon)— Sunscreen at School — would authorize the use of sunscreen at school without requiring formal approval. Each awaits respective floor action.
H.71 (Poole)— Warrantless Arrests —would authorize law enforcement to arrest a person, without a warrant in certain conditions, for trespassing on school property. Approved by House Public Safety/Homeland Security Committee.
H.217 (Butler)– Absence for Playing 'Taps' – would ensure an excused absence for a student playing "Taps" at the funeral of a veteran.Pending action in House.
H.252(Crawford)– County Superintendents – would allow county superintendents the same flexibility as city superintendents (i.e. teaching college courses) and removes the fixed $600 cap on allowable annual travel expenses. Pending action in House.
H.307 (Fridy)– Fundamental Parent Rights – would propose an amendment to Alabama's Constitution that, if approved by voters, would provide that every parent has a fundamental right to direct the upbringing, education, care and custody of his or her children. This year's bill does not contain problematic language in previous versions that created an unworkable burden on local governmental entities. Pending in House Judiciary Committee.
H.97(Collins)/S.253(Singleton)— Alabama Network of Statewide Workforce and Education-Related Statistics (ANSWERS)— would create an Alabama Office of Education and Workforce Statistics to have statewide capacity to generate aggregate data connecting student progress with strong protections to safeguard information. Pending House Education Policy; Approved by Senate Committee.
ETF Budget
Now is the time to talk with your lawmakers about education budget priorities. Look for the Senate to begin considering the education budget in March.Click HERE to access AASB's new System SnapShots to help shape your discussion.
Attend an AASB Advocacy Day
Spend a day in Montgomery during AASB's Advocacy Days for an up-close view of the legislative process and a chance to meet your lawmakers at the State House.
AASB is encouraging local board members from specific districts to attend together. Special dates are designated for each district; however, board members may sign up for any of the dates:
3/14 - Districts 1, 2, 3
4/ 4 - Districts 4, 5, 6
4/18- Districts 7, 8, 9
5/ 2- All Districts Day
Participants earn two hours of training credit and will complete one of AASB's two new requirements for attaining Master's Honor Roll status.
Email Emily Maxwell to register or call 1-800-562-0601.
2017 Legislative Session
24 days remain
Lissa Tucker,
AASB Director of Governmental Relations