AFS 2016-04-22 block voucher & virtual bills
Block: Voucher & Virtual
22-Apr-2016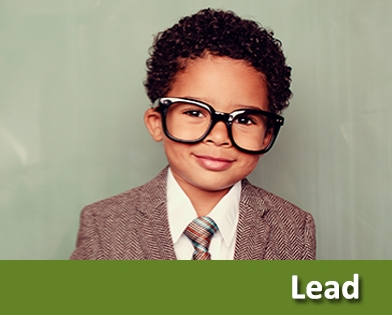 Despite a resounding NO to special ed vouchers in a procedural House vote, proponents want to resurrect H.84 (Johnson, K.) next week. Proponents are trying to convince lawmakers the 33-54 procedural vote must have meant they were confused and misinformed about the substitute.
Block voucher & virtual bills; Ed. budget/pay raise go to governor
Despite a resounding NO to special ed vouchers in a procedural House vote, proponents want to resurrect H.84 (Johnson, K.) next week. Proponents are trying to convince lawmakers the 33-54 procedural vote must have meant they were confused and misinformed about the substitute.
No confusion. No misinformation. H.84 (Johnson, K.) would divert some $4.8 million of programmatic funding for special education from public schools to private schools/services. Lawmakers understood and voted to protect our most vulnerable students from the substitute bill that has no accountability or minimum requirements/safeguards in place.
Up to 1,000 students would draw a grant of 90 percent of the state per pupil funding (or less than $4,800) to pay for private education with the voucher/Education Savings Account. However, the private schools would not be required to provide an Individualized Education Plan (IEP) or the state and federal special education law protections. Special education advocates, the Alabama Disability Advocacy Program and school leaders strongly object to the substitute because it lacks minimum accountability for special education students and families.
Urge your member to vote NO again and oppose the H.84 substitute. Click HERE to see if your House member voted on April 5 to block the special education voucher bill. With budgets passed, the procedural vote requirement is removed. Your House member's NO vote is critical to ensure the bill does not pass by a simple majority. Ask your House members to stand their ground and vote NO!
Virtual Bill Bad for Students; Only Good for Vendors
With a 2015 virtual school law fresh on the books, the rush by virtual school vendors to reopen the law is especially troubling given that data shows they are failing students miserably across the nation. S.229 (Brewbaker) blasts open statewide enrollment to virtual schools in an attempt to avoid the local coordination among school systems that the current law purposefully provides. Alabama's ambitious plan to make a completely online virtual education available to public students in every local school system included only the best practices proven to help students succeed with supports and accountability.
Committee discussion invited more confusion than clarity about changes to current law, specifically about athletic program eligibility and accountability for students. Notably, virtual school vendors are unhappy with the amendment added to require each system to report how many students enroll and then successfully complete a virtual school program annually. This is not surprising given inescapable documentation nationwide about virtual school's abysmal student performance.
School leaders urge lawmakers NOT to change Alabama's current law, which is among the first in the nation to link virtual school opportunities with local school system supports, guidance and accountability. As the policies are being adopted, the state department of education has worked successfully to help systems implement the full-time virtual learning programs. No school system or vendor has been denied.
However, impatient with the process, vendors want to bypass the local coordination of supports and ensure dollars can flow without the accountability and student-focus. Lawmakers must ask whether the proponents are acting benevolently for students or if the potential to increase profit is the motive—as it has been in other states.
Urge lawmakers to protect the 2015 Alabama virtual school law, its safeguards for students and its demand for accountability for learning and funding. The House Education Policy Committee approved the substitute and amendment by voice vote despite the confusion about the bill/substitute. Urge lawmakers to keep it off of the House agenda or simply vote NO to any version of S.229 (Brewbaker)
Ed Budget & Pay Raise Clears Legislature
The education budget sent to the governor passed unanimously in both chambers and funds an education employee pay raise. The $6.3 billion ETF budget provides a $336 million or 5 percent increase for the 2017 fiscal year. It also includes:
328 additional teacher units statewide
$40 million increase to Other Current Expense (OCE), which will be largely absorbed to fund the pay raise/benefits cost increase for support personnel. OCE per unit funding increases from $16,281 to $17,021 per unit.
$14.4 million increase to transportation which also will be used to absorb the pay raise/benefits to employees.
$1.6 million increase to student materials to $405/unit
$5 million increase for technology to $169/unit
$500,000 increase to arts education
Slight increase to textbooks from $52.7 to $54.07/ADM
Level funding professional development at $63.97/unit
Level funding library enhancement at $21.26/unit
Level funding current units at $9.6 million
$3 million for a teacher mentor program
$16 million increase to pre-K
The only notable decrease for K-12 is a $7.5 million cut to the Alabama Reading Initiative line item. Click HERE for the SDE state totals.
House Ed Budget Chairman Bill Poole said the budget is extremely positive for education. H.121 (Poole) provides a 4 percent pay raise to education employees who make less than $75,000 per year, and 2 percent for those making $75,000 or more. It provides 4 percent to all principals, assistant principals, and two-year college employees. The raise includes language addressing compensation for teachers with advanced degrees from accredited entities of higher education. It would require the state Department of Education to draft regulations regarding the parameters for the field of study for the advanced degree beginning in the 2017 school year. Finally, the raise no longer includes a conditional one-time bonus for retirees. However, lawmakers voiced their commitment to address a bonus for retirees in a future budget.
Longitudinal Data System Pending in Senate
A Senate substitute would house a new state longitudinal data system in a separate division within the Alabama Commission of Higher Education (ACHE) instead of the Department of Labor. The Senate also amended H.125 (Collins)to make it a Class C felony for any person to knowingly release any data collected pursuant to the act.
Despite the governance change and increased safety measure, no vote was taken on the Senate floor Thursday. The bill's intent is to allow the state to aggregate data from multiple sources for pre-K, K-12, higher education and the workforce. The proposal also requires a statewide definition for remediation, a goal long sought by the state Board of Education.
Bills of Interest
H.47 (Poole) — Warrantless Arrests — would authorize law enforcement with reasonable cause to arrest a person without a warrant for trespassing on school property.
H.123 (Poole) — School Wi-Fi Funding — would provide a $15.5 million supplemental appropriation for school Wi-Fi infrastructure and a $5.9 million supplemental appropriation to two-year schools for equipment and maintenance from the Rolling Reserve's Education Technology & Advancement Fund. The bill was unanimously approved in the House and Senate and now awaits transmittal to the governor for signature.
H.170 (Patterson) — Competitive Bid Law — would increase the length of time to contract for purchases or contractual services from three to five years; would allow purchases under a General Services Administration contract and nationwide cooperative purchasing program. Pending final passage in Senate.
H.238 (Collins) — Inappropriate Employee/ StudentContact — would create a Class A misdemeanor for transmission of obscene material or soliciting sexual contact between a school employee and student; and classify sexual contact by a school employee as a Class C felony. Pending Senate final passage.
H.364 (Whorton, R.) — State Championships —would require the Alabama High School Athletic Association to adopt a rule to hold separate state championships for its public school members and its private school members. House Education Committee discussed, but no action taken.
H.537 (Collins) — State Superintendent Appointed — would provide a constitutional amendment that, if approved by voters on a ballot in November, would authorize the governor to appoint the state Superintendent of Education. The sponsor indicated she will no longer pursue this legislation.
S.215 (Holley) — School Bus Safety — would authorize local school boards to initiate and enforce school bus violations using automated technology and the cooperation of law enforcement. Sent to governor for signature.
2016 Legislative Session
5 days remain
Lissa Tucker, AASB Director of Governmental Relations