AFS 2016-04-14 ETF budget wrinkles to be ironed out
Senate OKs ETF budget
14-Apr-2016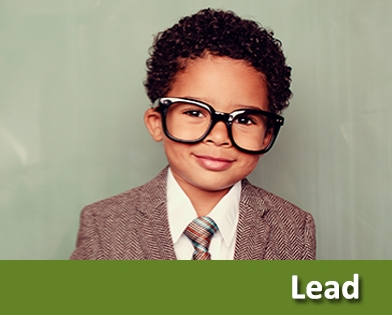 The Senate Wednesday approved its versions of the $6.3 billion education budget and pay raise, sending the bills to the House. Although the House could theoretically concur with the senate changes, expect a conference committee to be appointed so the House and Senate can reconcile the differences.
ETF budget wrinkles to be ironed out; Pay raise on horizon
The Senate Wednesday approved its versions of the $6.3 billion education budget and pay raise, sending the bills to the House. Although the House could theoretically concur with the senate changes, expect a conference committee to be appointed so the House and Senate can reconcile the differences.

The Senate made only minor changes to the House-approved pay raise in H.121 (Poole).It retains the 4 percent pay raise for education employees who make less than $75,000 per year and 2 percent increase for employees earning above that amount. The Senate voted to give all principals and assistant principals a 4 percent raise.Senate budget chairman Arthur Orr said that post-secondary employees will receive the full 4 percent increase because two-year employees were not included in the last pay raise. Sen. Marsh added a floor amendment to address compensation for teachers with advanced degrees.
The Senate budget included a conditional one-time bonus for retirees. A bonus to be calculated based on $24 per year of service would be granted only if revenues exceed projections in the 2017 fiscal year.The revenue would need to grow some $46 million above projections to fully fund the bonus.
The Senate approved, by a 32-1 vote, a budget substitute to H.117 (Poole) that removed the House buffer against proration. The House did not appropriate the full amount of revenues projected, instead earmarking the difference as "conditional" appropriations for the K-12 Foundation Program. Those priorities were OCE, transportation, textbooks, student materials and professional development.
Instead, the Senate appropriated the full $6.3 million in expected revenue and redistributed the conditional monies. The Senate increased direct appropriations to the Foundation Program by some $11.3 million and added another $5.6 million to transportation (for a total transportation increase of $15.4 million).However, under the Senate plan, if revenues come in as projected, the K-12 Foundation Program's potential overall funding decreases compared to the House budget.Senators additionally redistributed $12 million tentatively set aside for the PREP bill. Of that amount, $1.5 million was given to pre-K, $7.5 million was divided between transportation and OCE, and $3 million was directed to teacher mentoring.
Expect yet another budget revision to come from the conference committee. In the meantime, click HERE for the Legislative Fiscal Office budget spreadsheet, and HERE for the SDE totals on the Senate-approved budget.
Sponsor Will Not Pursue PREP
Senate Pro Tem Del Marsh chose not move S.316 (Marsh) this week as time runs out to rally support. Although a substitute earned AASB support and moved the state Department of Education from oppose to neutral, school leaders' work to oppose the bill in past weeks was evident as the bill struggled to find support in the Senate.
The substantive changes incorporated into the PREP bill were a direct result of school boards' commitment and hard work to remove conflicts from the bill. However, the length and strength of controversy created a hurdle too high to overcome this late in session. To see substitute changes summarized, click HERE.
Senate Special Ed Voucher Off Table
S. 395 (Brewbaker), the Senate proposal to divert public school dollars to private schools/services for special education students, was pulled from the Senate Education & Youth Affairs Committee agenda Wednesday. AASB and other education groups were prepared to testify against the bill in a requested public hearing.
Last week, House members put a definitive stop to the House version,H.84 (Johnson, K.), when it failed to garner enough votes to win a procedural vote.
These bills would have provided funding for 1,000 students to draw a grant of 90 percent of a student's public school funding, or $4,800, to pay for private education. Thanks to lawmakers who voted to protect the most vulnerable students and their parents. The bill contained no accountability or minimum requirements/safeguards which are guaranteed in public schools.The bill also removed some $4.8 millionprogrammatic funding for special education in public schools.
Virtual School Vendor "Discomfort"
Fails to Override Virtual Law Safeguards
The bill that would revisit the 2015 virtual school law was not on a committee agenda this week after school leaders made clear no changed are needed to existing law.S.229 (Brewbaker) was the subject of a public hearing before the House Education Policy Committee last week. While virtual school vendors conceded that the state Department and local boards are working with them to implement the law this fall, the for-profit entities are pushing hard to revisit the law because they are uncomfortable with the current language. Changing the law, however, threatens to invite the poor performing entities to Alabama with an easy pathway to set up a statewide virtual charter arrangement. Other states' highly negative experiences in the K-12 virtual school world are documented and inescapable.
Urge lawmakers to protect the 2015 Alabama virtual school law that safeguards students and demands accountability for learning and funding.
The House Education Policy members areReps.: Terri Collins (chair), Kerry Rich (vice Chair), Oliver Robinson, Mack Butler, Barbara Drummond, Bob Fincher, Ed Henry, Barry Moore, Jim Patterson, Chris Pringle, Rod Scott, Patricia Todd and Phil Williams.
The bill may be placed on a committee agenda at any time. Please continue to urge House Education Policy committee members to take NO ACTION and OPPOSE S.229.
Senate Stalls Longitudinal Data System
The effort to create a state longitudinal data system is floundering on the Senate floor.H.125 (Collins)was up several times to be considered for final passage. However, no vote has been taken to allow the state to aggregate data from multiple sources for pre-K, K-12, higher education and the workforce. The ongoing discussions focus on the governance structure outlined in the bill.
The bill, which also would require a statewide definition for remediation, suffered a setback when a committee amendment stripped its funding from the budget. The Senate appears willing to reinstate the funding pending successful passage of the bill.
School leaders support passage of H.125 (Collins).
Bills of Interest
H.123 (Poole) — School Wi-Fi funding — would provide a $15.5 million supplemental appropriation for school Wi-fi infrastructure and a $5.9 million supplemental appropriation to two-year schools for equipment and maintenance from the Rolling Reserve's Education Technology & Advancement Fund.Pending final passage in Senate.
H.168 (Warren) — Age of Enrollment — would require a child to turn six on or before Dec. 31 to start first grade; currently Sep.1.Pending final passage in Senate.
H.170 (Patterson) — Competitive Bid Law — would increase the length of time to contract for purchases or contractual services from three to five years; would allow purchases under a General Services Administration contract and nationwide cooperative purchasing program. Pending final passage in Senate.
H.218 (Drake) — 3rd grade cursive law — would put in statute that elementary instruction must include cursive writing by the end of third grade.This requirement is already in the state's adopted education standards. Pending in Senate committee.
H.B.537 (Collins) — State Superintendent Appointed — would provide a constitutional amendment that, if approved by voters on a ballot in November, would authorize the governor to appoint the state Superintendent of Education.
H.538 (Collins) — Superintendent as Cabinet Member — would provide the state Superintendent of Education serves as a member of the Governor's Cabinet should the constitutional amendment (H.537) be approved.
S.215 (Holley) — School Bus Safety — would authorize local school boards to initiate and enforce school bus violations using automated technology and the cooperation of law enforcement. House approved with amendment.
S.246 (Pittman) — Remove 2-year colleges from SFA — community and technical colleges' faculty and staff hired after January 2017 would not be under the Students First Act of 2011. Pending final passage in House.
Lissa Tucker, AASB Director of Governmental Relations