Mandatory Training
The Governance Act outlines specific training requirements for all city and county school board members in Alabama.
---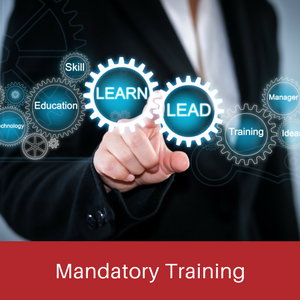 All city and county school board members in Alabama must meet training requirements, which are outlined in the Governance Act.
Local school board members must take a school board member orientation that covers certain topics. Orientation hours count toward your annual training credit hours. We'll go into more detail about orientation below.

The training year runs July 1 to June 30.

Members must earn 6 hours of training every year. *
- 4 hours of individual training
- 2 hours of whole board interactive training(more detail below)
Hours are not cumulative from year to year.
* Appointed board members who take office in June are exempt from earning 6 training hours by June 30 of that same year, since they will have less than one month to earn those hours.
Orientation Training
All board members must earn orientation credit on topics specified in state law.
The orientation courses are only required by the state once, but many board members say they benefit immensely from going through orientation training again after a year or two of board service because the content has more meaning to them with some board experience under their belts.
All first-time board members must complete orientation complete it within one year of the July 1 after taking office. * AASB strongly encourages new members to take orientation as early as possible in their board tenure.
An elected board member seated in November 2018 has until June 30, 2020, to take orientation.
An appointed board member seated in June 2018 will have until June 30, 2019, to take orientation.
* Board members in office before 2013 have credit for orientation if they have taken it with AASB prior to 2013. Members who have been re-elected since 2013 and have NOT previously taken orientation must take it when they start a new term.
Whole Board Interactive Training ("Whole Board Training")
The state requires 2 hours of whole board training per year for board-superintendent teams, but more importantly, research says school boards are more effective when all members of a school board learn together as a team. An annual whole board training session allows the board-superintendent team to come together and focus on a particular area of need, discuss the school system's specific situation, ask questions and develop plans for improving performance.
Whole Board Training must be:
Attended by the superintendent and the majority of the board
An interactive session with an approved trainer leading
Designed to build board member skills or knowledge base
AASB encourages each board to be proactive in determining your training focus each year. Your annual whole board training is an opportunity for your board to focus its attention on an area you feel will help your school system grow. Treating your training as a meaningful opportunity for growth, rather than simply "checking a box", means that your board will reap more reward from the training.



Failure to Complete Your Training Requirements
The state superintendent of education has the authority to sanction individual board members who fail to meet their annual training requirements.