Find Employees Who Are the Right Fit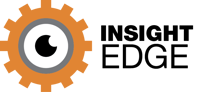 Hiring high-quality employees – who not only want the job but are the right fit for it – is crucial to the health and future of your school system. The Alabama Association of School Boards has partnered with Utah-based Insight Edge, developers of a fully researched, cloud-based hiring solution tailored to help Alabama's boards of education get quality results from the hiring process.
Our unique program automates job fit and helps school systems find their best applicants. Why is that important to boards of education? Key positions in education are important to the future success of your schools and students. Besides, people quit when their job isn't a good fit, and that can be costly. It wastes staff time to wade through piles of resumes to find the few who may succeed in the position.