Our News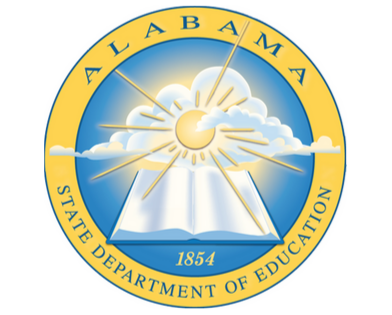 SBOE Holds First Meeting Since Amendment One Vote
11-Mar-2020
Gov. Kay Ivey opened Thursday's State Board of Education meeting with what she described as a point of personal privilege, addressing last week's decisive defeat of Amendment One. The constitutional amendment would have abolished Alabama's current elected state board of education and the position of state superintendent of education, replacing the board with a governor-appointed commission that would appoint a secretary of education.
Ivey, who pushed for the amendment's passage, said the effort was never designed to be a punitive or personal attack on the board as a whole or any board member.
"My support of Amendment Number One was a public acknowledgement that our education system has some serious problems, and it will only get better if we have the courage and the conviction to address them," Ivey said. "The people of Alabama were very clear that they would like the structure to remain as is, and I certainly respect the will of the people; however, I will not be complacent about being last in the nation in reading and math, nor do I think this board will be."
Ivey added that"the future of our students is in the balance" and said she plans to continue working with the board and being innovative and creative in putting forth solutions to improve education.
In one of a handful of action items, the board passed a resolution discontinuing use of the reading/language arts subtest of the Praxis composite assessment for elementary teachers, a decision made to comply with the Alabama Literacy Act. Enacted last year and slated to take effect during the 2020-21 school year, the law mandates teacher candidates seeking initial elementary certification pass the edTPA and one foundational reading assessment. The board adopted thePraxis #5205 Teaching Reading (Elementary)as the foundational reading assessment for the upcoming school year. State Superintendent Dr. Eric Mackey described the move as a temporary bridge to compliance and said the department will work with the Literacy Task Force and others on recommendations for a new assessment to be used after the 2020-21 school year.
The board amended the Alabama Administrative Code rule pertaining to academic majors. Specifically, the change removes a mandate set forth under No Child Left Behind requiring teachers to be credentialed in their specialized area of study, a requirement that was not included under ESSA. Mackey said the board has long heard feedback that the academic major requirement contributed to the teacher shortage and negatively impacted Praxis pass rates.
The board approved a resolution commending Assistant State Superintendent Dr. Tony Thacker who is retiring April 1 after 14 years with the ALSDE. The board also ratified the appointment of Angela Martin as the new assistant state superintendent of education. Martin has served in various capacities at the ALSDE, most recently as director of federal programs.
In other action, the board passed a resolution to approve a new Class A Special Education Program at The University of Alabama to offer a master's degree in autism.
Mackey used his superintendent's report to provide an update on coronavirus preparedness and response. Key points included:
Monitoring - The department is asking school nurses, superintendents, principals and other school employees to closely monitor students for coronavirus symptoms and refer anyone exhibiting symptoms to the health department or to their regular physician.
Closing of Schools- If a confirmed case is found in a school, the department will close that school for 24-48 hours and work closely with the local school system and the Alabama Department of Public Health to determine next steps. Editor's note: Since Thursday's board meeting, State Superintendent of Education Dr. Eric Mackey announced all Alabama K-12 public schools will be closed from Wednesday, March 18 to Monday, April 6.
Travel - All overseas trips for students and/or school and school system employees must be canceled. Editor's note: since Thursday's board meeting, this directive was expanded to include all field trips, whether inside or outside of Alabama.
Paid leave for employees - If a school or school system employee or an immediate family member of the employee tests positive for coronavirus, he/she will go home for 14 days and will not be charged for sick or personal leave hours.
For additional information about coronavirus guidance and preparedness, including links to ALSDE memos, visit AlabamaSchoolBoards.org/coronavirus.

Work Session
At the board work session following Thursday's meeting, representatives of Neuhaus Education Center, a nonprofit organization that provides evidence-based training and professional development support on the science of teaching reading, joined Assistant State Superintendent of Education Dr. Elisabeth Davis in an hour-long presentation on early literacy with an emphasis on dyslexia. The ALSDE is considering a partnership with Neuhaus to provide training for Alabama's teachers on the science of reading.
Also during the work session, a large group of career tech teachers, staff and task force members were on hand for a presentation about a new Career and Technical Education course of study. The board is expected to vote on the course at next month's regular meeting. Board members applauded the committee for the rigor of the new standards and the focus on critical thinking.
Representatives with AMSTI (Alabama Math, Science, and Technology Initiative) delivered a presentation on the program's new strategic plan. AMSTI Director Dr. Sandy Ledwell described a focused effort to ensure program consistency across the state. She explained the four main pillars of the strategic plan: student learning, educator effectiveness, organizational effectiveness and stakeholder relations. AMSTI Business Manager Travis Pickens described efforts to improve effectiveness by implementing Lean Six Sigma processes across AMSTI's 11 materials centers. Pickens said such improvements will reduce costs and streamline the customer experience.
Other work session business included:
The end of the work session agenda was reserved for board member questions, which included topics such as at-risk funding, the Lean Frog recommendations for teacher certification, a timeline for hiring a new career and technical education director and coronavirus preparedness.
While copies of the new strategic plan for education, "Alabama Achieves," were distributed to board members, discussion on the plan was postponed until the April work session.

Next State Board Meeting and Work Session
The next State Board of Education meeting will take place April 9 at 10 a.m. in Montgomery, with a work session immediately following.