Our News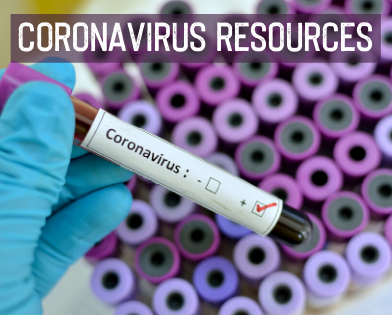 Coronavirus: Info & Resources for School Systems
03-Mar-2020
AASB has compiled helpful information and resources for local school boards regarding preparedness, emergency management, health and legal considerations for coronavirus (COVID-19).
............................................................................

Page last updated April 8, 2020
Concern regarding a novel (new) human coronavirus (SARS-CoV-2), which causes the respiratory illness COVID-19, continues to grow as the number of confirmed cases has multiplied across the globe and throughout the United States. As of Tuesday, April 8, 2020, the Alabama Department of Public Health has confirmed more than 2,000 cases of coronavirus in Alabama.
This unprecedented crisis has led to widespread school closures, impacting the lives of millions of students and creating myriad governance, operational and management challenges for local school boards. Below, you will find a list of current resources and information to help you navigate crucial decisions regarding the safety and health of your school system's students and employees and implement plans for continuity of learning and student services.

COVID-19 Statewide Education Update (Archived Recording)
AASB's COVID-19 Statewide Education Update conference call held Friday, March 27 provided current updates and guidance on COVID-19 for Alabama's local boards of education. Speakers, including State Supt. of Education Dr. Eric Mackey, NSBA Chief Advocacy Officer Chip Slaven and Education Policy Advisor Nick Moore of the Office of the Alabama Governor and AASB staff, shared the most recent coronavirus-related developments impacting education at the state and national level. Listen below:
---

Map of School Closures
---
COVID-19: Frequently Asked Questions for School Boards
---
Office of Alabama Governor: State of Emergency


---

Alabama State Department of Education Guidance
---
Legal
The National School Boards Association's guide, "COVID-19: Preparing For Widespread Illness in Your School Community: A Legal Guide for School Leaders," is designed to help public schools with preparedness efforts. The publication includes a checklist that provides steps school leaders can take to plan for a possible disease outbreak. Browse or download the guide below.

---
Health & Disease Management