For Your Information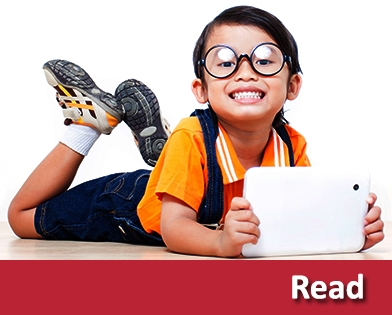 State Board: Strategic Plan Committees Present Reports
12-May-2017
Strategic Plan Committees present reports, MPS intervention update and more
The State Board of Education meeting got off to an emotional start on Thursday, May 11, as resolutions were presented to Alabama 2017-18 Teacher of the Year Chastity Collier (Mobile County), Teacher of the Year Alternate Paul McEwen (Hoover) and the 14 Teacher of the Year District Level winners. Several finalists were overcome with emotion as they stood at the podium and described their love of students and the joys of teaching. Alabama's Teacher of the Year serves as the state's education ambassador and becomes a candidate for National Teacher of the Year.
Superintendent Update
State Superintendent of Education Michael Sentance updated the board on his response to news of Selma City Schools Superintendent Angela Mangum being placed on administrative leave for breach of contract. He told the board there has been no monitoring of the system since former State Superintendent Tommy Bice returned operational control to Selma in April 2015. Sentance said Selma City Schools still is technically under state intervention, and recent events surrounding the current superintendent have made the system "vulnerable." An SDE consultant has been tasked with evaluating the current circumstances and will make a recommendation about next steps.
Sentance also briefed the board on budgetary complaints he has heard from local superintendents about virtual schools. Language in the virtual law could use some refinement, Sentance said, promising to provide additional details soon.

Strategic Plan Committee Reports
During a marathon work session, the board heard detailed, lengthy presentations by the Alabama Strategic Mathematics, Science and Reading Planning Committees. The committees were tasked with forming recommendations for the state's next strategic plan. All the committees stressed the need for equitable course offerings, better professional development designed to give teachers content-based learning opportunities and substantive improvements in teacher preparation.

The Mathematics Committee emphasized the need for dramatic changes to the culture of education, recommending public-private partnerships to help students receive advanced math courses. They also suggested studying the possibility of providing an accelerated path to 8th grade algebra 1, starting in the 6th grade, and evaluating the effectiveness of algebra a & b courses.
The Science Committee recommended the SDE's AMSTI program coordinator position be redesigned to assist the state in expanding its focus to STEM (science, technology, engineering and mathematics) learning. The committee also strongly recommended the state hold the GPA requirement for teacher candidates at the current 2.5 level. Committee members said they fear the plan to increase the GPA requirement to 2.75 will have a detrimental impact upon a science teacher pipeline that already is facing a significant shortage. Instead, the committee recommended a data-driven approach to evaluating science teacher candidates, taking into account professional as well as academic experience.
The Reading Committee requested the state immediately establish a Literacy Task Force. The group would work to ensure all teacher candidates meet research-based standards for knowledge in teaching reading and literacy at all levels and across all content areas.
Montgomery Intervention Audit Timeline
Also during the work session, the board received a timeline for instructional audits currently taking place in the Montgomery Public Schools intervention. School reviews are expected to be complete Friday, May 12, and state and district teams will spend May 16-18 revising those audit results. The next two months will be spent developing school-specific improvement plans that will be released the week of July 17. A financial and organizational efficiency audit also is underway, with a focus on streamlining the central office staff. In addition, a comprehensive budget amendment for the 2017-18 school year is expected to be provided by June 30. The state board will receive monthly updates during the intervention process.
The work session ended before all agenda items could be addressed, including ASPIRE testing, a graduation rate update and several resolutions. These items will be added to the agenda for the next work session, which will be held May 24 at 10 a.m. in Montgomery.

The board's next regular meeting will take place in Montgomery on June 8 at 10 a.m., followed by an 11 a.m. work session.
---
Video Contest Winners

AASB received a record number of 35 entries for the sixth annual "How We Achieve Excellence in Our School" video contest. Congratulations to our winners:

First place - Saraland High School (Saraland City Schools), $1,500;

Second place - Fort Payne High School (Fort Payne City Schools), $1,000;

Third place - James Clemens (Madison City Schools) $500; and

Honorable Mention - Booker T. Washington Magnet High School (Montgomery Public Schools) $250.
The winning videos will be shown at the Alabama State Board of Education's June 8 meeting and during the AASB Annual Convention Dec. 9 at the Hyatt Regency Birmingham-The Wynfrey Hotel. Read more and check out the winning videos on AASB's website.
---
Mark Your Calendar: Sept. 7-25 Fall District Meetings on Board-superintendent Relations

Take advantage of this opportunity to interact with your district directors and network with other school board members from your area during AASB's Fall District Meetings, Sept. 7-25.
This year's one-hour training event focuses on Board-Superintendent Relations. AASB facilitators will use engaging videos featuring real-world challenges that often cause tension at the board table. You'll gain valuable insight on some of the best governance practices for navigating and overcoming these challenges. Be on the lookout for registration details soon.
---
Bylaws and Resolutions Due Aug. 14

School board members are asked to submit their proposed resolutions or changes to AASB Bylaws by Aug. 14. Proposals, which must be submitted in writing, will be considered by AASB's Delegate Assembly during the annual AASB Convention in December.
Fax submissions to AASB at 334/270-0000; mail to P.O. Box 230488, Montgomery, AL 36123-0488 or email twright@AlabamaSchoolBoards.org. Please visit our website to review current bylaws and resolutions.
---
All-State Nominations Deadline Sept. 8
Honor the commitment and achievement of one of your board members with a nomination for AASB's All-State School Board Member Recognition Program. All-State recognition, one of AASB's highest honors, celebrates the work of up to five past or present Alabama school board members who have exhibited exemplary boardmanship.
Nominations may be submitted following a majority vote of the school board. An individual board member may nominate another member provided the nomination is endorsed by a majority vote of the nominee's board. This year's deadline for nominations is Sept. 8. Materials will be mailed to board presidents and superintendents in early June.
---
New Course on School Board U

AASB's newest School Board U course, Leadership for Financial Accountability, is set to launch in June. This six-hour Academy core course will provide an introduction to school finance in Alabama.
The course will cover the history and statutes governing school finance, the basics of school system accounting, and the responsibilities of school boards in school system finance. As an added benefit, the information in the course may be enhanced with a custom Whole Board Training session with AASB's finance department to examine how these pieces of information intersect with your school system's unique needs.
---
New Board Member Orientation Courses Set for July 21 & 22
This year, AASB will hold standalone orientation courses for new board members and superintendents. The orientations will be held at the Birmingham Marriott at 3590 Grandview Parkway.

Friday, July 21, AASB will present Effective Boards and Relationships Orientation, a six-hour Academy core course that offers in-depth information about effective board leadership, working with your superintendent and board attorney and advocating for your school system.
Saturday, July 22, the Roles & Responsibilities Orientation will be held. This eight-hour Academy core course covers board basics such as ethics, public relations, legal issues, finance and more.
---
Still Time to Register for Early Bird Law Clinic and Summer Conference
Spend three days learning and networking at AASB's annual Summer Conference (7 training hours) at The Perdido in Orange Beach, Ala., June 16-18. And don't miss the new Early Bird Mini Law Clinic on June 16. Worth 3.5 training hours, the Law Clinic will provide timely and relevant information about many of the current issues facing Alabama's public schools.
Rooms at The Perdido are sold out, but overflow options include:

Brett-Robinson Condo Rentals
1-800-221-0258
Group ID: 1108498 (for 10% discount)


---
Save Big with Simbli Board Management Software Promotion

For a limited time, take advantage of unprecedented savings on Simbli's award-winning board management software!

TWO WAYS TO SAVE!

1) Purchase any Simbli module(s) by June 30 and get them free through September 30, 2017.

2) Purchase all Simbli modules by June 30 and get them free through September 30, 2017.
Enjoy an additional 20% discount applied for full package subscriptions, plus free site setup ($1,000 value) and free custom site skin ($500 value). Learn more.
---
Plan ahead for 2018 and save!
Get 10 % off the regular whole board training free when you schedule your AASB-provided trained for July, August or September.
---
It's a date!
JUNE 16 (3.5 hours)
Early Bird Law Clinic
Orange Beach, AL
JUNE 16-18 (7 hours)
Summer Conference
Orange Beach, AL
JUNE 17&18
ACSBA Summer Conference
Orange Beach, AL
JUNE 19-21
AAAA Administrative Assistants Conference
Orange Beach, AL
JULY 13 (1.5 hours)
Webinar: Copyright & Fair Use Doctrine
*registration opens soon
JULY 21 (6 hours)
Effective Boards & Relationships Orientation
Birmingham, AL
JULY 22 (8 hours)
Roles & Responsibilities Orientation
Birmingham, AL
SEPT. 7-25 (1 hour)
Fall District Meetings