Our News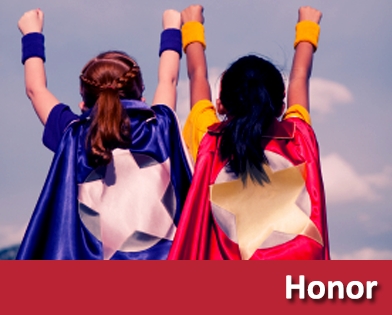 2017 Video Contest Winners Announced
10-May-2017
Congratulations to the 2017 Winners of the "How We Achieve Excellence in Our School" Video Contest
The Alabama Association of School Boards has announced the winners of its 2017 statewide "How We Achieve Excellence in Our School" video contest. Winners of the sixth annual contest are:
First place, Saraland High School (Saraland City), winning $1,500,
Second place, Fort Payne High School (Fort Payne City), winning $1,000,
Third place, James Clemens High School (Madison City), winning $500; and
Honorable Mention, Booker T. Washington Magnet High School (Montgomery County), winning $250.
More than 30 entries from across the state were submitted and judged by independent media professionals. The contest, which ran from February to April 2017, encouraged public high schools and middle schools to submit 30- to 60-second commercials about excellence in their school(s). The contest was sponsored by AASB and Fairbanks LLC and by Alabama Public Television through an American Graduate grant funded by the Corporation for Public Broadcasting.

The winning videos will be shown June 8 at the Alabama State Board of Education's 10 a.m. meeting at the Gordon Persons Building in Montgomery and on Dec. 9 at 8:30 a.m. during the AASB Annual Convention at Hyatt Regency Birmingham-The Wynfrey Hotel in Birmingham. The student-produced videos will be posted on APT's website, www.aptv.org, and on www.AlabamaSchoolBoards.org.
"This year's entries not only showed how our Alabama schools are achieving excellence in many different areas, from dance to robotics, but also the talent and creativity of our students and teachers," said AASB President Pam Doyle. "We are so proud of our teachers who continuously push students to strive for more."
The Alabama Association of School Boards represents all of the state's public local school boards. Since 1949, AASB has served education leaders and the interests of local decision making in public education. The association's mission is to develop excellent school board leaders through quality training, advocacy and services. To learn more about AASB, call Public Relations Director Dana Vandiver at 334/277-9700 or directly at 334/386-9436.