For Your Information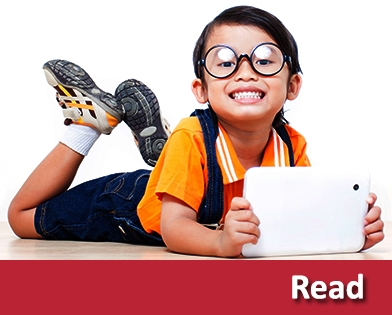 Special Edition FYI: State Board Receives Explanation for Grad Rate Error
28-Apr-2017
State Board Receives Explanation for Grad Rate Error, Update on MPS Intervention
State Board of Education members grilled State Superintendent Michael Sentance and other SDE officials during a special-called work session in Montgomery Wednesday. The agenda covered a smorgasbord of concerns, from the recent release of an inaccurate graduation rate, to the lack of transparency and communication about financial issues, to how the state's intervention in Montgomery Public Schools will be funded.
Superintendents across the state were caught off guard when the SDE late Friday afternoon released revised graduation rates that were lower than expected. Not only were the updated rates incorrect, the SDE published them without notifying superintendents or state board members and without issuing a statement or news release providing context.
Sentance cited problems with data manipulation and failure to follow established protocols as reasons for the error. He added that he was "astonished" that the inaccurate data was published, especially in light of findings by federal officials last year that Alabama's graduation rate had been artificially inflated.
"I made the mistake of assuming people would follow common sense and past protocol," Sentance said.
Assistant Superintendent Dr. Tony Thacker explained a course coding error caused drops in the 2016 graduation rate. In an attempt to correct the past inflation and respond to federal guidance, SDE officials culled all students who received the Essential Pathway Diploma. As part of that effort, they also mistakenly culled students who had taken courses containing "essentials" in the title. That error caused even some class valedictorians to be removed as graduates.
Local school systems had followed SDE guidelines for reporting graduation rates, but the federal rejection of the state's method of calculating those rates changed the rules retroactively, causing confusion and distress for superintendents. Board members expressed their frustration with the SDE's handling of the rates and complained about communication lapses that only added to the confusion.
Thacker shared the new data protocol implemented as a result of the debacle. School systems now will have 15 business days to review data before a public release.
No date has been announced for the release of corrected graduation rates. While SDE officials say they do not expect a significant change in the statewide rate, local systems are likely to see increases.

MPS Intervention Funding QuestionedSentance updated the board on Phase 1 actions for the state's intervention inMontgomery Public Schools. Audit reviews of the 27 intervention schools are being conducted by Class Measures to determine immediate needs. Areas under audit include:
instructional programs,

central office personnel,

finances,

curriculum and instructional resources,

technology infrastructure and devices,

special education IEP,

high school transcripts and

master schedules.
Board member Stephanie Bell (District 3) said she was told MPS does not have the financial resources to implement major changes and questioned Sentance about the SDE's yet-to-be-determined costs and budget for the intervention. Although the intervention process already has begun, Sentance said the SDE still is in the process of compiling a preliminary budget and looking for areas to cut costs. In addition to rebidding the MPS bus contract, Sentance proposed the use of at-risk funds the SDE already receives to allocate to local school systems. State board members told Sentance they expect to be included when those decisions are being made.
Alternatives Sought for ACT Aspire

The board also discussed the future of the ACT Aspire test. While the state board officially will vote on non-renewing the Aspire contract at its June meeting, SDE staff already have begun the search for an alternative assessment. They currently are developing a Request for Bid for prospective assessment providers, but implementing a new assessment will not happen overnight and the state likely will need to continue administering the ACT Aspire until a replacement is identified. There was considerable discussion about the possibility of requesting an assessment waiver from the U.S. Department of Education for the 2017-18 school year.
Sentance said the SDE plans to meet with education leaders and administer a survey to superintendents, principals and assessment coordinators to determine critical components of any future assessment.
Board Frustrated by Lack of Financial Information

During various discussions at the work session, board members made multiple requests for increased transparency regarding SDE finances, complaining that they often are in the dark about the department's financial practices. They requested a higher level of input in the overall budget process and asked to see a breakdown of all SDE employees earning more than $90,000, as well as specific information regarding raises of several cabinet members. Other requests included multiple years of contract information for outsourced legal services and invoices for litigation.
Next State Board Meeting and Work Session

The board's next meeting will take place on May 11, 2017, at 10 a.m., with a work session following at 11 a.m. in Montgomery. There also will be a second work session on May 24 at 10 a.m.
---
Why Assessments Matter: K-12 & Workforce Development Discussion and Reception
The Business Education Alliance along with the Alabama Community College System will hold a series of town hall meetings to discuss "Why Assessments Matter." The first meeting will take place Monday, May 8, from 1 to 2:30 p.m. at Robotics Technology Park, 6506 US-31, Tanner, Ala.
Speakers will include Joe Morton, president and chairman of the Business Education Alliance, Jim Williams, past executive director of PARCA and Jeff Lynn, senior executive director for Workforce and Economic Development at the Alabama Community College System.
To attend the May 8 meeting, please RSVP by May 2 to Leah Garner at leahg@bcatoday.org. Future dates include:

June 1: Mobile Chamber

June 5: Wallace-Dothan Community College

June 14: Southern Union Community College

June 15: Birmingham Business Alliance

June 28: Shelton State Community College

---
And the Winner Is...


Dozens of members voted in AASB's first ever Summer Conference T-shirt Design Contest on Facebook. We're excited to announce T-shirt design "B" is the winner and will be our official Summer Conference T-shirt! Shirts will be distributed at registration, and we can't wait to see everyone sporting this awesome design during the conference!
---
Alabama Requires 6 Hours of Training Earned by June 30
Has Your Board Had its Whole Board Training? State law requires two hours of Whole Board Training per year for board-superintendent teams. The deadline for that training is June 30. School board members who have earned the 6 individual hours still need the Whole Board Training to be fully compliant with state law.
If your board plans to have training conducted by AASB, please schedule soon by contacting us at training@alabamaschoolboards.org. If you've already had or plan to have your training conducted by an approved non-AASB trainer, please let us know. An external training application must be completed for training not conducted by AASB.
Other upcoming opportunities to earn training hours include:
Advocacy Day (2 hours)
May 2, 2017
Alabama State House, Montgomery, Ala.

Webinar: Sexual Harassment in 2017 (1.5 hours)
May 11, 2017
Early Bird Law Clinic (3.5 hours)June 16, 2017
The Perdido, Orange Beach, Ala.

Summer Conference (7 hours) June 16-18, 2017
The Perdido, Orange Beach, Ala.
Earn Hours Anytime, From Anywhere: Training opportunities also are available on School Board U, AASB's online training portal.

---
May 11 Webinar to Offer Updates, Current Guidance on Sexual Harassment Policies
Make plans to tune in to our upcoming Webinar on May 11, which will explore the topic of Sexual Harassment in 2017 (1.5 training hours).
Dorman Walker, partner at Balch & Bingham, LLP in Montgomery, Ala., will provide important information to help school board members revisit and reevaluate policies addressing sexual harassment. Walker is recognized for his expertise in civil rights, commercial, employment and healthcare litigation, as well as for his work in education. Register now.
---
Ethics Form Deadline Three Days Away
May 1 is the deadline to file annual financial disclosure forms with the state Ethics Commission. The forms, which school board members and superintendents must file, can be electronically submitted or downloaded from the Ethics Commission's website: www.ethics.alabama.gov.
---
It's a date!
MAY 2
Advocacy Day
Learn more.
MAY 11
Webinar: Sexual Harassment in 2017
JUNE 16 - 18
Early Bird Law Clinic & Summer Conference
Orange Beach, AL
JUNE 17 & 18
ACSBA Summer Conference
Orange Beach, AL
JUNE 19 - 21
AAAA Administrative Assistants Conference
Orange Beach, AL
JULY 21 & 22
Orientation: Effective Boards & Relationships and Roles & Responsibilities
*more details to come