For Your Information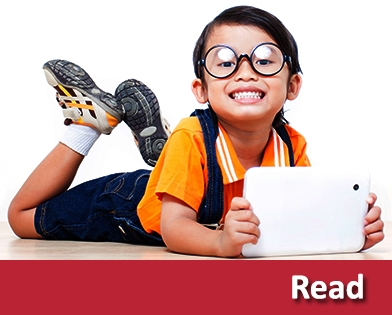 State Board : Communications Concerns Aired, SDE Reorganization Discussed
10-Mar-2017
State Board Addresses Communications Concerns, Reviews SDE Reorganization
It was a busy week for the State Board of Education, holding a special-called work session Wednesday to air concerns about communications, pending contracts and rumored program changes, followed by the board's regular meeting and work session Thursday.
During Wednesday's work session, which required overflow rooms to accommodate the large number of attendees, several board members expressed frustration with what they described as a lack of communication from State Superintendent Michael Sentance. Word of proposed changes to Career Technical Education sparked passionate discussion among the board, with many members speaking out strongly against any changes to Career Tech's current position within the department's hierarchy.
Career Tech supporters who attended the meeting cheered when Ella Bell (District 5) expressed the board's commitment to the program.
"The board won't approve a change to career tech unless it's going to improve career tech," Bell said.
Sentance assured the board that he shares their commitment to the program.
"It is not my intention at all to diminish the focus on Career Tech," he said.
Board members also communicated their support for instructional programs such as the Alabama Reading Initiative (ARI) and the Alabama Math, Science and Technology Initiative (AMSTI), urging Sentance to work to strengthen the popular programs rather than to phase them out or replace them. Sentance previously had conveyed plans to move away from ARI and AMSTI and toward statewide professional development centers for science, mathematics and reading that would be supported by the state's teaching and research universities.
Sentance listened intently as board members worked their way through Wednesday's lengthy work session agenda. Other discussion items included a contract approval policy; a review of Sentance's evaluation instrument; and the ACT Aspire test, which recently has been the target of questions and skepticism after the SDE received a letter from federal education officials indicating potential alignment issues.
Sentance was apologetic about the communication lapses and has pledged to work to improve communication going forward. As part of that effort, he and the board have agreed to increase the frequency of their work sessions.
New organizational chart, promotions announced
Board members got their first look at a new organizational structure for the State Department of Education during Thursday's work session. The organizational chart confirmed that Sentance had taken seriously the concerns they shared with him a day earlier, as the outline no longer indicated any change to the placement of Career Tech, and ARI and AMST remained in their places as major instructional programs. Sentance also informed the board that he would not pursue the addition of mathematics, science and reading "centers" in collaboration with state research universities.
The organizational chart, which was developed by Jim Williams, consultant and former executive director of the Public Affairs Research Council of Alabama, included several new units at the SDE, including a new office devoted to school improvement efforts.
At the regular meeting held earlier Thursday, Sentance announced three promotions and a new hire, all of which he said will be needed to implement the department's new structure. Those positions include:

Dr. Jeff Langham, promoted to deputy superintendent;

Dr. Tony Thacker, promoted to assistant superintendent;

Dr. Shanthia Washington, promoted to assistant superintendent; and

Dr. Jermall Wright, an assistant superintendent currently employed in Philadelphia, hired to lead the department's new school improvement unit.
Wright, who is expected to begin work at the ALSDE on April 17, will play a key role in the state's intervention of Montgomery Public Schools.
Also during Thursday's work session, representatives from ACT answered questions about the alignment concerns surrounding the state's ACT Apsire test. The representatives discussed the need for an independent review of alignment. Board members questioned who would be responsible for the study, as one estimate places the cost at approximately $100,000. ACT representatives said there are grants available for such reviews and added that they would look into identifying potential funding sources, and board members committed to continuing the conversations and efforts necessary to resolve the alignment issue.
The board also raised concerns with the ACT representatives about the timing of results.
"With results coming in July, there is no time to make adjustments or assess weaknesses," said Cynthia McCarty (District 6). "We need those results back before the end of the school year. Parents want to know what their children need to work on over the summer, and teachers want to know what professional development is needed."
Representatives from ACT have committed to ensuring the state now receives its test results by May 31.

Next State Board Meeting and Work Session
The board's next meeting will take place on April 13, 2017, at 10 a.m., with a work session following at 11 a.m. in Montgomery.

---
Deadline April 7 to enter Video Contest!

There's less than 30 days left to enter the Alabama Association of School Board's sixth annual "How We Achieve Excellence in Our School" video contest! We're accepting entries from public school students (grades 6-12), and the contest allows up to two entries from each Alabama school system. Winners will share in prizes totaling $3,250. Entries must be postmarked by April 7. Learn more.
---
Mistakes NOT to make in Special Education
Make plans to tune in to our upcoming Webinar on April 13, Mistakes Not to Make in Special Education. This webinar will provide important legal information to educate members on practices to avoid in special education. Register now.

---
Join Us for Advocacy Days

Spend a day in Montgomery with AASB staff during the Association's annual Advocacy Days, where you'll get an up-close view of the legislative process and meet your lawmakers at the State House.
This year, AASB is encouraging local board members from specific districts to attend an Advocacy Day together. We've designated special dates for each district; however, board members may sign up to participate on any of the Advocacy Days.
Participants not only will earn two hours of training credit for participation in an Advocacy Day, but also will complete one of AASB's two new criteria for attaining Master's Honor Roll status (the other new criteria is participation in an AASB-facilitated Poverty Simulation).
Important Notice About March 14 Advocacy Day
The previously scheduled Advocacy Day on March 14 for Districts 1, 2 and 3 has been canceled; however, we invite our members for these districts to join us on any of the following dates:
April 4, 2017 - Districts 4, 5 and 6

April 18, 2017 - Districts 7, 8 and 9

May 2, 2017 - All Districts Day
How to Register

Contact AASB Legislative Coordinator Emily Maxwell to register or for additional information via email at emaxwell@alabamaschoolboards.org or by phone at 1-800-562-0601.

See you at the Capitol!

---
Have You Registered for Summer Conference?
School board members can earn 7 training hours during the AASB's annual Summer Conference at The Perdido in Orange Beach. Join your colleagues June 16-18 from around the state for three days of learning and networking.

This year's summer conference will feature an all-new Early Bird Mini Law Clinic on June 16. Worth 3.5 training hours, the law clinic provide timely and relevant information about many of the current issues facing Alabama's public schools.
Hotel rooms at The Perdido are sold out, but overflow options include:
Brett-Robinson Condo Rentals
1-800-221-0258
Group ID: 1108498 (for 10% discount)
SpringHill Suites at the Wharf - $239
---
Orientations Set for July 21 and 22

The Effective Boards & Relationships and Roles & Responsibilities Orientations will be held in July 21 and 22, 2017. Look for additional details soon about location and registration.
---
Working on Master's Honor Roll?
AASB has updated the requirements for achieving Master's Honor Roll status, the highest level in our School Board Member Academy. In addition to current requirements, members now must participate once in the following events:
an AASB-facilitated Poverty Simulation (this event now will be offered twice a year during our March and October Academy Courses); and

an AASB Advocacy Day.
This change will go into effect during the 2017-18 training year.
---
New! Social Media Contest for Summer T-Shirt Design
Keep your eye on AASB's Facebook and Twitter feeds for an exciting new contest we'll launch this month. We'll share two awesome T-shirt designs for our 2017 Summer Conference, and we're asking you to pick your favorite. The design with the most votes will win as the official AASB 2017 Summer T-shirt!
---
It's a Date!
April 4, April 18 & May 2
Advocacy Days Learn more.
April 13
Webinar: Mistakes Not to Make in Special Education
Register now.
May 11
Webinar: Topic TBD
June 16-18
NEW! Early Bird Law Clinic & Summer Conference
Orange Beach, AL Register now.
July 21 and 22
Effective Boards & Relationships and Roles & Responsibilities Orientations
*more details to come