For Your Information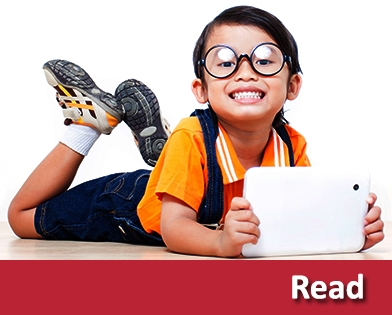 Board Work Session Focuses on State Supt. Search, FY18 Budget Request
10-Nov-2017
Board Work Session Focuses on State Supt. Search, FY18 Budget Request
The Alabama State Board of Education held a brief meeting Thursday, during which board members unanimously approved the FY18 Department of Education budget and a resolution in recognition of ACCESS virtual learning earning accreditation through AdvancEd. Board members also unanimously approved a change of title related to a key position in the state's intervention into Montgomery County Public Schools. The move, implemented to ensure compliance with the law governing state interventions into public schools, changes the title of chief administrative officer to chief education officer.
A lengthy work session immediately following Thursday's board meeting covered a range of topics, including a discussion about the process of hiring the next state superintendent, which will be the state's fifth such hire in two years.
Interim State Superintendent of Education Dr. Ed Richardson spoke candidly to the board about the current state of the ALSDE, describing the department as "not in a good place." Richardson outlined the essential criteria he believes will be vital for the next state superintendent to be successful, placing a high priority on proven experience managing a large, public governmental organization that demonstrates measurable, positive results. He said the department currently is in gridlock, and the next superintendent must not only have the knowledge and authority to make hard decisions, but also the ability to delegate so that the department can function well. He also stressed the need for clear communication with board members, state legislators, policy makers and education organizations.
Governor Kay Ivey, who presided over the meeting, emphasized the importance of selecting a strong leader for the position. She also suggested using the criteria Richardson outlined as a starting point and recruiting superintendents with in-state experience. Ivey recommended the board issue a request for proposals (RFP) for a search firm to lead the process. The firm would serve as a clearinghouse for candidates, conduct background checks and process applicants to ensure confidentiality. Ivey said this approach will help ensure board impartiality until final candidates are presented. A search committee chaired by Ivey was named during the work session. Board members Stephanie Bell, Dr. Cynthia McCarty and Dr. Yvette Richardson were named to the committee, with Ivey citing their previous board leadership experience. The group will score RFP responses and select the search firm. Ivey will propose the RFP at the Dec. 14 board meeting, with Dec. 27 as the deadline for RFP responses and Jan. 10 as the deadline to select the search firm which will present to the board at its Jan. 11 meeting.
Also during the work session, the board discussed Dr. Richardson's FY18 k-12 budget proposal, which includes a $185 million budget request increase. Deputy State Superintendent Andy Craig said the budget request is heavily weighted to provide resources to local school systems and students and includes returning to 2008 levels of state funding for direct classroom needs such as student materials, professional development, technology and textbooks. Also included in the request is an additional $15.6 million for teacher units in Grades 4-6. Another $59 million increase is earmarked for The Foundation Program/Other, which covers salaries, benefits and OCE. The request includes the Legislature appropriating the available $41.2 million for K-12 in the Advancement & Technology Fund and allowing local school systems the flexibility to spend those dollars as authorized by law.
The board discussed increases to specific programs such as a $5 million increase to rejuvenate the Alabama Reading Initiative program.
Richardson noted lawmakers will craft the budget in an election year, which has its own dynamics. He said salary increases will be and should be considered. The reality will be that only a percentage of the anticipated $150 to $180 million new dollars will be available for k- 12 requests. The question will be what percentage and which priorities will be funded. The 2018 legislative session will begin Jan. 9 and must adjourn by April 24.
Board members received information about a proposed raise of the state's Praxis content knowledge qualifying scores. Department staff explained Alabama currently has lower scores than neighboring states and the national average. The board learned that in 2013, Mississippi raised its Praxis qualifying scores to a multi -state average and now outranks Alabama in both the 4th and 8th grade NAEP mathematics assessments. If approved by the board, the new qualifying scores would go into effect next September; however, the mathematics content knowledge scores would increase over a three-year period.
Also during the work session, the board received a list of nominees to consider for a vacancy on the Public Charter School Commission, a report from the state textbooks committee for arts education and foreign languages and proposed 2018 State Board of Education meeting dates.
Next State Board Meeting & Work Session
The board's next meeting will be held in Montgomery Dec. 14 at 10 a.m., with a work session immediately following.

---

Gov. Kay Ivey to Speak at Annual Convention
Alabama Gov. Kay Ivey will speak during the opening general session of AASB's Annual Convention in Birmingham, Ala. More than 500 school board members and education leaders are expected to attend the event, which will be held Dec. 7-9 at the Hyatt Regency Birmingham - The Wynfrey Hotel.
Several engaging general session speakers will expound this year's theme, "Powering the Future," including:
Zeke Smith, chair of the Alabama Workforce Council, Session: Powering Tomorrow's Workforce Today

Alex Sheen, creator of the non-profit organization, Because I Said I Would, Session: Because I Said I Would

Beth Chapman, former Alabama Secretary of State, Session: Potential Unleashed

Attendees also will have an opportunity to deepen their understanding of a variety of education topics during a robust lineup of clinic sessions.
Delegate Assembly, AASB's annual business meeting, will be held Dec. 7. Other convention highlights will include a President's Reception, exciting student performances and an Awards Luncheon honoring the 2017 All-State School Board Award winners as well as school board members who have advanced in AASB's School Board Member Academy. In addition, winners of the 2017 How We Achieve Excellence in Our School video contest and Alabama's finalists in the LEAN Frog Tri-State Best Contest will be announced. View the convention agenda on AASB's website.
You won't want to miss this opportunity to network with your peers, hone your boardmanship skills and earn 8 training hours! Register now.
---

New District Directors Announced
AASB is pleased to welcome its newest members of the Board of Directors. The winners are: District 4 - Mary Hooks, vice president of the Macon County school board; District 6 - Marie Manning, vice president of the St. Clair County school board; and District 8 - Ronnie Owens, president of the Lauderdale County school board. The new directors, along with returning District 2 Director Mike Oakley, will be sworn in on December 9, during AASB's Annual Convention.
---

NSBA Advocacy Institute Feb. 4 - 6

AASB encourages Alabama school board members to participate in the National School Boards Association's Federal Relations Network (FRN). The Feb. 4 - 6 Advocacy Institute in Washington, D.C., will bring local school board members and education leaders together for an opportunity to hone their legal, legislative and public advocacy skills.
Contact AASB for registration details
.
---

Nov. 17 Deadline to Enter Tri-State Best Contest

The deadline to enter LEAN Frog's Tri-State Best k-12 Practices contest is Nov. 17. The contest recognizes best practices and innovations in k-12 public schools that impact student achievement and promote effective and efficient use of public resources. Public school systems in Alabama, Tennessee and Louisiana may submit up to three entries describing a best practice implemented within the last three academic years (2014-15, 2015-16 or 2016-17).

Two finalists will be selected from each state and will each receive $1,000. One overall winner will be selected from the six state finalists for a $4,000 GRAND PRIZE! Alabama's finalists will be announced Nov. 27 and will be recognized in December at AASB's Annual Convention.
---

Simbli BOGO Offer Ends Nov. 30

Simbli's limited-time "Buy One Module, Get One Free" offer ends Nov. 30. The promotion offers a chance to get two of Simbli's integrated, Core Four board management modules (Meetings, Evaluations, Planning and Policies) for the price of one, and new customers receive half off the setup fee. To take advantage of this promotion or set up demo for your school board, email AASB Director of Public Relations Dana Vandiver at dvandiver@alabamaschoolboards.org.

---

Public Funds for Public Schools Act Introduced
U.S. Rep. Terri A. Sewell (D-AL) has introduced a bill aimed at closing a tax loophole responsible for diverting an estimated $1 billion a year in resources away from public schools in 18 states, including Alabama. The Public Funds for Public Schools Act (H.R. 4269) would target the double benefit available on tuition tax credits (TTCs) offered to individuals or corporations who donate to Scholarship Granting Organization or school voucher nonprofits. Alabama is one of seven states in which the TTC is a dollar for dollar, and on top of the TTC, donors are eligible for a federal tax deduction on the same donation. Sewell's bill would eliminate the tax credit loophole by limiting the double benefit on charitable deductions.
For more information, view the Public Funds for Public Schools Act background sheet. Stay tuned for updates from AASB about how you can help support H.R. 4269.