Our News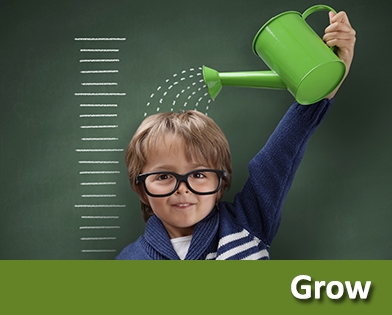 AASB's Annual Convention Speakers and Schedule
07-Nov-2017
More than 500 education leaders are expected to attend AASB's Annual Convention in Birmingham, Dec. 7-9, for variety of informative sessions designed to help school board members strengthen leadership and boardmanship skills.

The Alabama Association of School Boards is gearing up for its Annual Convention, which will take place Dec. 7-9 at the Hyatt Regency Birmingham - the Wynfrey Hotel.
This year's convention theme is Powering the Future, and the training event is expected to draw more than 500 school board members and other education leaders from across the state. The event includes eight hours of training on board leadership and development.

Convention Speakers
AASB is proud to announce that Alabama Governor Kay Ivey will address the audience during the Dec. 8 opening general session.
Convention keynote speakers include:
Zeke Smith, chair of Alabama Workforce Council - Powering Tomorrow's Workforce Today;
Alex Sheen, creator of non-profit organization, Because I Said I Would - Because I Said I Would; and
Beth Chapman, former Alabama Secretary of State - Potential Unleashed
The event also will feature AASB's annual business meeting, Delegate Assembly (Dec. 7), and a variety of clinic sessions. Other convention highlights will include a President's Reception, student performances from schools across the state, an awards ceremony honoring winners of the "How We Achieve Excellence in Our Schools" video contest and an Awards Luncheon honoring the 2017 All-State School Board Award recipients and school board members who have advanced in the School Board Member Academy.

Check Back Soon for Convention Presentations and Handouts
As part of its Go Green initiative, AASB no longer is providing printed handouts; however, all Convention presentations and handouts will be available in the coming weeks to download online or via the free AASB mobile app (search AASB in the app store from your smartphone or tablet).


Browse Schedule