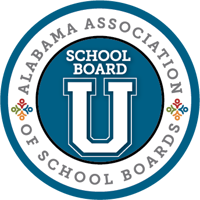 About School Board U
This self-paced, online leadership development portal offers 24/7 access to online courses, board training materials and related resources to improve school board effectiveness.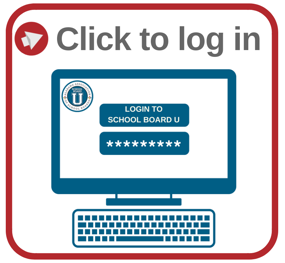 School Board U is Right for You If ...
Before registering for an online course, you should be able to answer yes to the following questions:
Are you comfortable using computers?

Do you have good time management skills?

Will you make time to complete your course by the June 30 training deadline?


Technical Skills and Requirements for Online Learning


Reliable access to a device (computer, phone, or tablet) with a reliable Internet or data network connection

Access to your email account from your device

Ability to launch and navigate in a web browser

Can turn off pop-up blockers in your web browser (see tips below)

Know how to access links, download documents and work in multiple browser tabs or windows


Upcoming Events (Courses)
Click the title of the event (course) to view more information.
How to Register for SBU Courses
How to Access SBU Courses
Contact the SBU Helpdesk
This 3.5 minute video guides you step by step through the SBU registration process.

This 3.5 minute video shows you
how to access and navigate within SBU courses.
Email SBU@AlabamaSchoolBoards.org
or call 334/277-9700 for assistance during regular business hours.

Helpful Tips

Disabling Pop-up Blockers

Clearing Cookies/Cache