For Your Information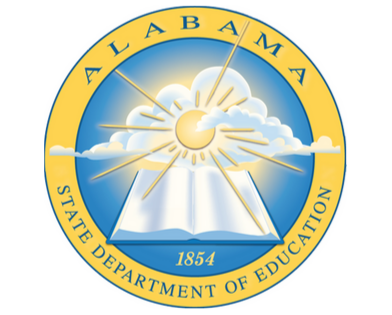 SBOE Urges Improvements to Textbook Selection Process
11-Dec-2020

State Board of Education members insisted during Thursday's work session the state continue working to ensure its mathematics textbook selection process better serves local school systems. Board members stressed that providing school personnel with clear, accurate information to help select the best quality mathematics instructional materials is paramount.
Board members have raised objections during recent meetings to a state list that currently includes textbooks scored with "weak alignment" to state standards. Board Vice President Jackie Ziegler (District 1) said local school systems should be assured that any textbook on an approved state list is of the highest quality. Months of discussions resulted in a request for a revised and expanded scoring rubric and timeline, requiring the Math Textbook Committee to regroup last month to apply the more robust rubric.

The board also has expressed frustration that the rubric scores are not made available to local school systems before vendor exhibits market their products. When ALSDE staff said detailed scores won't be released until after the board votes in January and state contracts are completed, board members said vendor exhibitions should be postponed until school systems have full information. ALSDE staff said the delay would require vendors to rebook events, perhaps with penalties. Stephanie Bell (District 3) said vendor inconvenience is not their concern.

School systems want to select, order and have the textbooks in place to begin the 2021 school year. The board asked the ALSDE to work quickly after the January vote to approve the textbook list to facilitate state contracts and enable the rubric to be shared. The board also requested the department seek legislation to change the process to avoid such a conflict in the future.
View Textbook Committee Status Report presentation.

FAFSA Completion Debated as Graduation Requirement
Board members also debated during the work session whether to require students to complete the Free Application for Student Federal Aid (FASFA) as a high school graduation requirement. The FASFA application is required for a student to receive federal financial aid as well as aid from the state, college and other organizations.

State Superintendent Dr. Eric Mackey said the governor requested the discussion because Alabama students are leaving significant federal dollars in college aid on the table.

The FASFA application requires family income details, and not every student seeks college entry. Dr. Wayne Reynolds (District 8) and Stephanie Bell (District 3) opposed a mandate, citing privacy and liberty concerns. Other board members, however, said students who otherwise don't realize they have access to college funding would greatly benefit.

Three states have adopted FASFA as a graduation requirement, and many others are considering it after reports that students are more likely to attend college if they complete the FASFA.


Legal Update
As part of the board's legal update, Mackey read the names of four local school board members cited as being in violation of the School Board Improvement Governance Act: Thomas Barnes, Colbert County; Joe Calvin, Tuscaloosa County; Charles Douthit, Homewood; and John Ponder, Talladega County.

The Act mandates that Alabama's public school board members complete a minimum number of annual training hours. The law requires the names of non-compliers be read and entered into the SBOE board minutes. Mackey said despite multiple letters and contact attempts, the four did not respond or comply with the training requirement.

Tracie West (District 2), a former Auburn City local school board member, said she strongly supports the training all school board members complete and asked what further action might be taken. Mackey said local boards and the SBOE both can censure a member, and individuals could be disqualified from re-election or re-appointment. Mackey reminded the board that prior to last year's Legislative Session being cut short due to COVID-19, he worked with AASB on 2020 legislation, the Building Excellent School Board Teams (B.E.S.T. Act). The bill aims to strengthen the School Board Governance Act by providing clarity and stronger enforcement mechanisms.


COVID-19 Enrollment Dip
Mackey reported nearly 10,000 fewer students enrolled in public schools this fall. The number of students enrolled 20 days after Labor Day is used to determine Average Daily Membership (ADM), an essential funding component for the state Foundation Program. Because the pandemic-related enrollment decline would drastically hurt next year's school funding, Mackey said work is underway with the governor and legislative leaders to hold systems harmless.

Mackey also discussed strategies to address the related student instructional crisis and learning loss. Summer school and before- and after-school tutoring programs are planned. The recent surge in COVID-19 cases means more school systems are holding classes remotely, and some are delaying in-person instruction until January. Schools closures are often happening when staff are quarantined, and schools are left without enough available adults to keep the doors open.

In an update about the Alabama Literacy Act, Mackey acknowledged confusion about the Act's status, clarifying that the law went into effect in 2019, and implementation is indeed underway. He explained the third-grade retention component for students not reading at grade level will take effect during the 2021-22 school year.

Mackey noted the first administration of the new state assessment will be in spring 2021, and baseline cut scores will be set in spring 2022. He acknowledged those scores are likely to begin lower due to the impact of the pandemic.

Dr. Cynthia McCarty (District 6) said superintendents in her district found redundancies in reporting requirements and inconsistent deadlines in the implementation of the Literacy Act. She added that her constituents have expressed the need for clarity regarding systems the ALSDE is implementing to meet the law's requirements.


Graduation, CCR Rates Soon to be Released
Mackey also reported the 2019 graduation rates and college and career ready rates (CCR) have been compiled, and a PARCA analysis of the results should be available in a few weeks. He said both the graduation rate and CCR rates reached an all-time high.

In other news, ALSDE staff provided an update on recommendations outlined in PCG's operational study of the department, noting that progress has been slowed by the pandemic.


Next SBOE Meeting
The next State Board of Education meeting will take place in Montgomery Thursday, January 14, 2021, with a work session to follow.