Our News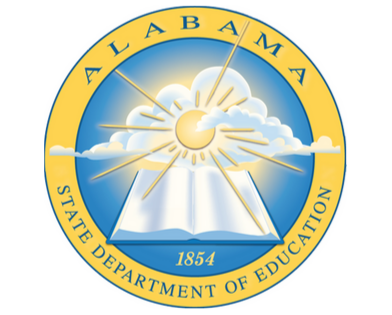 SBOE Discusses Student Assessments, Previews FY22 Budget Request
11-Sep-2020
Students enrolled in Alabama's K-12 public schools should expect to take standardized assessments this academic year, State Superintendent Dr. Eric Mackey told State Board of Education members during Thursday's work session. Mackey said he received a letter from U.S. Secretary of Education Betsy DeVos saying she does not anticipate waiving federal assessments for this school year. The news is not a surprise. Last month, Mackey told the board he wanted to administer state assessments to gauge student progress and to set baseline data for the new state test. Mackey added that no decisions have been made about whether this year's assessments will be used for state accountability purposes for either the state report card or failing school designation in the Alabama Accountability Act.

Additionally, ALSDE staff updated the board on the National Assessment of Education Progress (NAEP) test which will be administered in randomly selected schools from January to March 2021. The computer-based math and reading assessments will be administered to approximately 1,700 fourth- and eighth-grade students attending brick-and-mortar schools. A total of 89 schools representing 54 school systems across 40 counties will participate, a significant reduction from the pre-pandemic number of 175 schools. Officials noted the smaller number does increase the standard of error and translates to fewer subgroup populations participating in the assessment. ALSDE staff said preparations are being made through ARI and AMSTI to ensure the NAEP framework aligns with the state courses of study.

Preview: FY22 Budget Request
Deputy Director of Finance Andy Craig and Mackey outlined a $411 million increase being requested in the FY22 ETF budget proposal which must be voted on at the board's October meeting and submitted to Gov. Kay Ivey by Nov. 1. While the funding request overlaps with the boards' vision and strategic plan priorities, Mackey assured board members changes can be made moving forward, especially because of the many unknown circumstances related to COVID-19. Board members emphasized that local school systems must have state funding support for any mandated programs.
Mackey said he met with each ALSDE section to discuss budget needs and justify requests. Craig explained the requested $411 million increase is realistic because the legislature held back revenue in prior fiscal years and state revenue has grown at four percent. Mackey said the legislature will consider whether pay raises are on the table as well as revisit the proposal to improve Tier II teacher retirement benefits.
Highlights include increases for:
School Nurses: $26 million to $60 million total. Mackey said this increase request is not enough to fund a school nurse in every school; however, a school system could reach that goal by investing $1 of local revenue for every $2 of state funding. (A $47 million total increase in state funding is needed to fund a school nurse in every school but would entail a change in how funding is distributed.)

Transportation Operations: $30 million

ACCESS Distance Learning: $4.8 million

AMSTI: $11.5 million, plus $8.5 million for math coaches and $3 million for math teachers-in-residence

ARI: $10.5 million specifically for components of the Alabama Literacy Act

High-needs special ed grant program: $15.3 million

CTE: $11 million

Mental Health Service Coordinator Program: $2.2 million

Special Ed Pre-K: $12 million

Survey: Parents Weigh in on In-Person School
Mackey presented results from a parent survey conducted by The University of Alabama to gauge parent perceptions about remote and blended learning options as well as in-person schooling this fall. Key survey takeaways include:
Some 65 percent of respondents said they were comfortable sending their children to school this fall.

Only 33 percent of respondents believe their children learned as much as if they had attended traditional school last spring.

The survey, conducted online only, included several questions targeting internet access. While 80 percent of respondents reported internet access was available, only 70 percent reported actually having access.

New CTE Tools Help Inform Data-Based Decisions
CTE Director Dr. Jim Hull presented an update about new tools available to help make data-driven decisions about career tech education programs. The project supports the needs of a changing workforce that requires the identification of future job areas. A new data management tool for the workforce learning system will be able to collect student experiences across the state and document hours worked, certifications earned and available opportunities. Some 10,000 students worked four million hours and earned roughly $33 million, even amid last spring's COVID-19 interruption. A second heat mapping tool will provide an interactive map to depict projected trends for industries and occupations. The tool will identify high-demand, high-wage jobs and provide students with timely information as they make career choices. An analytical tool, Jobs EQ, details the skills, preparation time, credentials and experience needed for specific occupations.
There currently are 20 competitive grants available totaling $25 million each for school systems to either begin or expand CTE programs. The criteria for the grants include socioeconomic need, high-demand, high-wage jobs and the merit of the grant application.

In Other News
Office of Teaching & Learning Director Dr. Jayne Meyer said the 2020 College of Education Report Cards are now available for the 26 programs currently approved by the State Board of Education. For the first time, the report cards were compiled electronically in response to a push for the department to modernize the process.
ALSDE staff gave a presentation demonstrating significant improvement in graduation rates, chronic absenteeism and college and career readiness in Montgomery Public Schools (MPS), which has been under state intervention since early 2017. MPS Superintendent Dr. Ann Roy Moore, Board President Clare Weil and Board Vice President Claudia Mitchell attended the work session and addressed the board, saying they were excited about the positive changes. Board members applauded the progress and asked questions about the system's upcoming tax referendum to raise $30-$33 million in local funds to invest in its schools. The SBOE will vote at its October meeting on whether to release MPS from state intervention.
Also Thursday, the SBOE approved two new members to serve on the Alabama Charter School Commission: former State Senator Dick Brewbaker, who served as chair of the Senate Education Committee, and Dr. Rebecca Lee, a veteran educator who served as a deputy superintendent in Jefferson County Schools and worked at the ALSDE.

Next SBOE Meeting & Work Session
The next State Board of Education meeting will take place October 8 at 10 a.m. in Montgomery, with a work session to follow.