Our News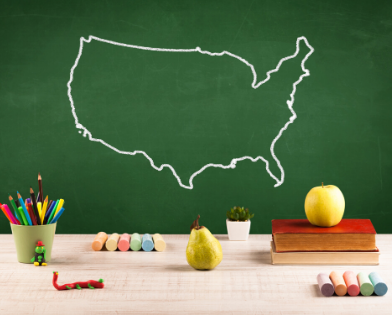 A Look at School Reopening Plans Across the Nation
15-Jul-2020
Local school systems across the nation are in the midst of finalizing school reopening plans for the upcoming school year. School leaders face a daunting task that involves rapidly changing health and safety data from both federal, state and local entities, sometimes conflicting plans of action for addressing student learning and practical applications, and a cloud of uncertainty about what lies ahead.
The U.S. Department of Education is strongly urging that schools fully reopen under the threat of loss of federal funding for those that remain closed, and the Centers for Disease Control (CDC) has issued safety and health considerations that many believe are largely impractical when translated to the reality of classrooms. A lack of funding and resources only complicates school systems' ability to implement potential solutions.
The Alabama Department of Education recently issued its Roadmap to Reopening, which provides suggested guidance but leaves decisions to each local school system (view AL.com's list of reopening plans for Alabama's local school systems). Already, revisions to Alabama's state-level plan are underway, at the request of Gov. Kay Ivey.
One common thread among all plans is that they are only as good as the information available at that time. Building in contingencies for changes and a clear plan to handle future outbreaks among students, staff and the community will be vital for all school systems. Local school officials are tasked with setting the stage and tone as schools reopen amid enormous challenges. Clearly communicating reopening plans to continue student learning and provide essential services while keeping school communities safe is paramount.

State Reopening Plans
As a resource for local school leaders, AASB has compiled a list of plans for all 50 states and the District of Columbia (see chart below). The plans offer various approaches to reopening. For example:
Mississippi: Considerations for Reopening Mississippi Schools
Provides a three-month timeline for strategies broken into six areas in a user-friendly graphic format
Gives various options for school opening schedules
South Carolina: Dedication to Education: Reopening Schools
Divides planning into four phases
Addresses distinct categories such as Communications; Human Resource, Finance and Administration; Facilities, Transportation and Operations; Instruction; Professional Learning and more.
Provides models for traditional, hybrid or virtual delivery models.
Georgia's Path to Recovery for K-12 Schools
Provides a school district decision tree to help provides a flexible framework for each delivery model
Offers a template for three phases of community spread and its impact on categories of school operations.
Includes a section on how to protect vulnerable populations (staff and students).