Our News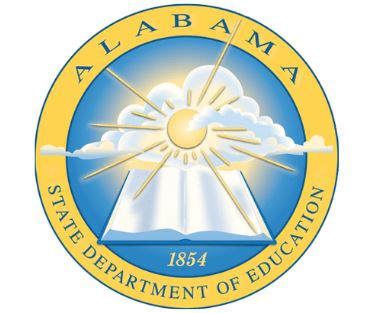 Stewart Sworn in as SBOE Member, Board Discusses Early Math, Mental Health Plans
10-Jan-2020
Two days following her appointment by Gov. Kay Ivey, Dr. Tonea Stewart took her oath of office at the beginning of Thursday's State Board of Education Meeting. Stewart fills the District 5 seat left vacant by longtime board member Ella Bell who passed away in November. A professional actress and former dean of the College of Visual and Performing Arts at Alabama State University, Stewart will fulfill the balance of Bell's term, which ends this year. Ivey praised Stewart's longstanding support and passion for education as she welcomed her to the board.
The bulk of discussion at Thursday's board meeting and work session came from the superintendent update and discussion of board member questions. State Superintendent Dr. Eric Mackey shared a preview of the presentation he planned to provide the House Ways and Means Education Committee the following day about the state's early math plan and proposal to address mental health.
Early Math
Mackey presented the ALSDE's plan to focus on early math, particularly following the latest NAEP results, which indicated setbacks in both math and reading proficiency. He said the goal is for students in early grades to have a deeper understanding of math concepts and be prepared to take Algebra I earlier. Math coaches are critical to provide the professional development and ongoing supports for teachers, just as is needed in reading and literacy, he said.
The plan includes placement of 220 math coaches around the state in 2021 and a math coach in every K-5 school by 2026. It also dovetails with the state STEM Council report recommendations to prepare Alabama's students for careers in STEM.
Mental Health
Mackey shared that the most frequent request from teachers is for supports to address student mental health. Legislators also are identifying student mental health as a priority. The ALSDE is working collaboratively with the State Department of Mental Health to align resources with the goal to provide a mental health therapist in all schools. Therapists would spend 100 percent of their time working directly with students. In addition, Mackey said the department would advocate having a counselor in each K-5 school just as it ensures every school has a full-time principal. Currently, he said funding for a full-time counselor is provided only for schools with 500 or more students, but many schools fall below that enrollment. The third tier of the plan, which is still in development, would involve service coordinators who could deal with referrals for mental health services and address issues such as food insecurity, home supports and more. Additional details will be provided as the plan is fully developed.
During the board member questions portion of the work session, members asked for updates on the following:
Charter schools -- Logan Searcy, ALSDE education administrator for Charter Schools, provided an update about the status of new and upcoming charter schools and clarification of the state board's role in the process. The board earlier had voted to appoint former Daleville City Schools superintendent and longtime educator, Eddie Hill, as a member on the Charter School Commission.
Dyslexia plan -- The ALSDE will provide an update at the next work session.
Strategic plan development status –The task force's December meeting was canceled and is being rescheduled for February. The strategic plan will identify the board's core initiatives and include action plans and key results.
AAA Failing Schools List: Board members requested proposals to help the eight schools who have remained on the list each year for seven years.
ALSDE website revamp progress and timeline – The department expects to launch the revised website in August of this year.
Literacy Act screening instruments – The instrument would be used to assess K-3 students on reading and identify those who are struggling for intervention. The Literacy Task Force is meeting this week to review responses to the RFP.
Transition to PowerSchool -- The ALSDE has pilot sites working on the transition from the former iNow student information system to PowerSchool. Mackey said he recognizes educators and staff are wary of the change and said the department is working to provide support for the transition.
The next State Board of Education meeting will take place in Montgomery on Thursday, February 13 at 10 a.m., followed by a work session.