For Your Information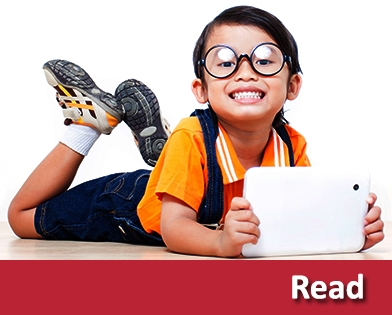 State Education Report Card Released, Supt. Search Firm Announced
24-Jan-2018
State Education Report Card Released, Supt. Search Firm Announced
The long-awaited release of the state's education report card was the highlight of the State Board of Education's Jan. 11 work session, during which ALSDE officials announced Alabama's letter grade of a C-plus. The report card, along with a technical guide to assist in reviewing the information, is available on the ALSDE website.
Interim State Superintendent Dr. Ed Richardson described the effort to produce one report card to comply with both federal and state law as "a very difficult process" with "a lot of opposition."

ALSDE consultant and former State Superintendent Dr. Joe Morton commended various education organizations, including AASB, for their input in the process.

Leading up to the announcement of the state's letter grade, Morton reminded the board that the current report card is a prototype and represents "just the beginning" of the process.

The indicators currently used to calculate Alabama's score include test proficiency/academic achievement, academic growth, chronic absenteeism, high school graduation rate (if applicable) and college and career ready standards (if applicable). Morton said future report cards may include other factors such as student engagement, teacher absenteeism and suspension/expulsion rates.

Also on Thursday, local superintendents received password-protected access to system and school report cards, which are embargoed until the public release on Feb. 1. Public input will be accepted on the report card prototype until Feb. 23.

Thursday's work session also included updates on the selection of a new state assessment and on Alabama's ESSA plan. Morton told the board the selection of the next state assessment tool is of vital importance, explaining that the state needs to select "a high-quality test and stick with it." He added that "changing tests too often is detrimental" and said educators depend on reliable data to assess student progress. A request for bids is slated for March/April 2018 followed by vendor selection and assessment development, which Morton said will take approximately one year.

In his ESSA Plan update, Morton told the board that Alabama had received a strong rating and two medium ratings from the Thomas B. Fordham Institute on its ESSA plan. He said Alabama has received an extension until Feb. 11 to submit its responses to questions raised as part of the peer review process. Morton described those questions as mostly technical in nature and non-substantive.

The board also received a presentation outlining a new statewide alert system for weather or other emergency-related school closures. State Communications Director Dr. Michael Sibley said the goal is to provide a singular source for media, parents and educators to find the latest updates on public school closings, delays or shelter-in-place statuses. The alert system has been in beta mode for almost a year, and a public release will be launched soon.

At the board meeting held earlier Thursday, Dr. Yvette Richardson (District 4) announced Ray and Associates as the firm that has been unanimously selected to conduct the search for the next Alabama State Superintendent. The RFP committee, led by Governor Kay Ivey and including Richardson and board members Stephanie Bell (District 3) and Dr. Cynthia McCarty (District 6), received proposals from six firms and narrowed the field based on expertise. Ray and Associates will be present at a special-called work session in Montgomery on Wednesday, Jan. 17, during which the board will finalize its plan for conducting the search.

During the Interim State Superintendent's report, Richardson outlined his priorities for the remainder of his time at the ALSDE. Those priorities include bringing Alabama's Every Student Succeeds Act (ESSA) Plan before the board for a vote at the February meeting, a reorganization plan for the ALSDE, the unveiling of a teacher preparedness report card and the Montgomery Public Schools intervention.
Next State Board Meeting
The board's next special-called meeting will take place in Montgomery on January 17 at 10 a.m., and the next regular meeting will take place in Montgomery on Feb. 8 at 10 a.m., immediately followed by a work session.
---
Volunteer by Feb. 15 to Serve on an AASB Committee

School board members and superintendents interested in taking a more active role in AASB are encouraged to volunteer to serve on a committee. Committee members are appointed for one-year terms by AASB's President with the approval of the Board of Directors. Committees include:
Board Training Advisory Committee: Assists with planning AASB conferences/convention and district meetings. Meets generally once a year.
Advocacy Committee: Assists with developing strategies to enhance AASB's education policy advocacy. Meets generally once or twice a year.
Bylaws Committee: Reviews bylaws governing AASB. Meets by conference call prior to the Dec. Convention. Members also are asked to attend a hearing prior to Delegate Assembly and to attend Delegate Assembly.

Equity Committee: Assists with creating awareness of the unique needs of the diverse membership and student populations. Develops goals aligned with AASB's advocacy efforts. Meets generally once a year.
Resolutions Committee: Assists with reviewing and revising AASB's educational and legislative positions. Meets once a year and members are asked to attend a hearing prior to the Delegate Assembly and to attend the Delegate Assembly.

Nominating Committee: Nominates individuals for association offices. Meets once every two years.
Notify AASB Executive Director Sally Smith at exec@AlabamaSchoolBoards.org to volunteer, or send a message marked "Attn: Committees" to P.O. Box 4980, Montgomery, AL 36103-4980, or by fax to 334/270-0000.
---
March Conference Registration Opens Jan. 19

Hotel and conference registration for AASB's March Academy Core Conference, Leadership for Policy and Planning, will open Jan. 19. The conference will be held March 2 and 3 at the Hyatt Regency Birmingham –The Wynfrey Hotel.
---
Earn Extra Hours at March Pre-Conference and Early Bird Sessions

Join us early March 2 for AASB's Poverty Simulation (2.5 training hours), from 9 to 11:30 a.m. This eye-opening experience offers attendees an up-close view of the hardships and emotional challenges faced by students and families living in poverty. The cost to attend is $25.
Also on March 2, AASB will hold a workshop titled Project iGuardian (2 training hours) from 1 to 3 p.m. Led by a Department of Homeland Security official, this session will highlight strategies to prevent children and teens from being victimized by online predators. The cost to attend is $69.
---
Free Legislative Webinar/Call: Feb. 9 (1.5 hours)

Register now for AASB's free Advocacy Webinar/Call featuring State Sen. Del Marsh, Senate Pro Tem, on Feb. 9, from noon to 12:30 p.m. Participants can log in via computer or simply call in to hear an update on the 2018 legislative session, the status of the education budget and key education issues, the education strategic plan and more!
The webinar/call is part of a series of free, monthly webinars AASB is providing to keep members informed during the 2018 legislative session.
---
Less than Six Months Remaining to Earn State-mandated Training Hours

Half of the 2017-18 training year is now over. Have you finished your training? Whether you're a newly seated or reseated school board member who hasn't had orientation, a board member who hasn't met the annual 6-hour requirement or a board still in need of the 2-hour whole board training credit, AASB can help! Earn your hours by June 30 with these great training opportunities.
---
2018 School System Snapshots Released

AASB's 2018 School System Snapshots have been mailed to school systems and are available for download on the AASB website. This resource is designed to offer school board members a starting point for discussions with state lawmakers and constituents about the unique funding needs facing their school systems.
---
2018 Resolutions and Bylaws Posted

AASB's 2018 Resolutions and Bylaws , as determined during the Delegate Assembly held during AASB's Annual Convention in December, have been posted to the website at www.alabamaschoolboards.org.
---
Join AASB in Montgomery for Advocacy Days

Spend a day in Montgomery with AASB staff during the association's annual Advocacy Days, where you'll get an up-close view of the legislative process and meet your lawmakers at the State House. We've designated special dates for each district; however, board members may sign up to participate on any date.
---
Fair Campaign Practices Act Reports Due Jan. 31

Elected school board members and superintendents have until Jan. 31 to file their annual Fair Campaign Practices Act report. The report, which details contributions to and expenditures by elected officials and candidates in 2017 is available through the Alabama Secretary of State's office and local probate judges' offices. The form also can be downloaded from the Secretary of State's website.
Anyone who ran for office in 2017 and has not yet dissolved his or her election committee must file a termination report along with a dissolution of committee form, available on the Secretary of State's website. Those who wish to maintain their committees must only file the annual report. Any candidates required to file a monthly report are not required to file the annual report due in January 2018. Local officials should file with their probate judge; state officials file with the Secretary of State. Contact the Alabama Secretary of State's office with questions at 334/242-7200.
---
It's a date!
JAN. 19 (8 hours)
Roles & Responsibilities Orientation
Montgomery, Ala.
JAN. 20 (6 hours)
Effective Boards & Relationships Orientation
Montgomery, Ala.
FEB. 9
FREE Legislative Webinar/Cal w/State Sen. Del Marsh
FEB. 15 (1.5 hours)
Webinar-Sexual Harassment
MARCH 2 (2.5 hours)
Poverty Simulation
9 to 11:30 a.m.
Birmingham, Ala.
MARCH 2 (2 hours)
Project iGuardian
1 to 3 p.m.
Birmingham, Ala.
MARCH 2 & 3 (6 hours)
Spring Academy Core Conference - Leadership for Policy & Planning
Birmingham, Ala.