For Your Information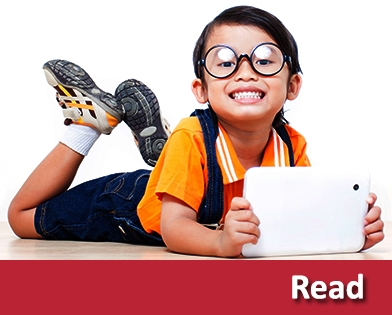 Sentance Shares Overview of Proposed Strategic Plan
25-May-2017
Sentance Shares Overview of Proposed Strategic Plan: 'Alabama Ascending'
Superintendent Michael Sentance unveiled his strategic plan proposal, "Alabama Ascending," to the state Board of Education during a special-called work session Wednesday. Describing the plan as "a message of hope and opportunity," Sentance said the timeline is based on the education life of a child, from a student entering kindergarten in 2017 to graduating high school in 2030. Ultimately, the goal is to ensure that Alabama's graduates are well prepared to enter the workforce or to pursue postsecondary education. The plan proposes a tiered approach to achieving that goal, with an initial expectation for graduates in 2021-2024 to demonstrate at least one indicator that they are college OR career ready and for graduates in 2025-2030 to demonstrate at least one indicator for college AND career readiness.

An initial investment focuses on providing rigorous teacher preparation, professional development and advanced learning supports for current and future teachers. The plan foresees the changing jobs market, with skills shifting from manufacturing to high tech, high-knowledge jobs in the future. Architects of the plan consulted futurists to address changing demographics such as increased diversity and shifts in the total number students as the population changes and growth slows.
Sentance explained that he has struggled with the question of how to attract highly qualified teachers to rural areas, and he has realized the focus must be on teachers where they are. He envisions teachers mastering additional subjects and becoming resident experts in subject areas the schools now lack. The plan would require raising teachers' Praxis exam score requirements and would reinforce continuing improvement by allowing educators to earn micro-credentials. A system is built into the plan to recognize school progress based on the percentage of teachers growing their content knowledge and teaching practice. Schools would achieve bronze, silver, gold or platinum designations based on teachers' progress earning credentials. Board members commented that the state also must reevaluate teacher salary and benefit packages to ensure incentives match the expectations. Sentence also discussed a plan to create an Office of Professional Learning within the ALSDE to support this work.
View the Alabama Ascending PowerPoint presented to the Board of Education for additional details of the plan.
ACT Aspire Assessment Update

Sentance apprised board members of his plans to speak with U.S. Department of Education officials in the next weeks to seek a waiver for the state's assessment program. The board expressed frustration about alignment issues with the state's current tool, ACT Aspire, and discussed the detrimental impact on schools being labeled "failing" with what they see as a faulty measure of achievement. Board members shared that local school leaders overwhelmingly want to replace the Aspire tool, and a recent survey of school superintendents confirms that sentiment. However, timing is a problem because it is too late to review and select a new assessment for the upcoming school year. Not only is the process cumbersome, requiring appropriate support to school systems to transition between assessments, the move to a new assessment also bears significant costs. Unless an assessment waiver is granted for the upcoming school year, the state will be forced to continue administering the current Aspire tool while the ALSDE explores options to identify or design its own assessment. Sentance said he is prepared to make the case that Alabama has an ambitious agenda and that a waiver is appropriate because new U.S. Secretary of Education Betsy Devos has been a staunch proponent of returning control of education decisions back to the states. Summing up the discussion, board member Mary Scott Hunter (District 8) said, "We are in a tough spot, and none of the options are all that good."
Graduation Rate Update

Assistant Superintendent Dr. Tony Thacker provided the board with additional updates regarding the release of inaccurate graduation rates last month. Former Jefferson County Superintendent Dr. Phil Hammonds has been hired as a consultant to investigate how the ALSDE's process broke down in an effort to prevent future errors. Thacker explained the new protocol will involve LEAs certifying the graduation rates so that the state superintendent receives the final results and determines the time and method of release. While no specific date was given for the release of corrected graduation rates, an announcement may come as soon as next week.
ALSDE Budget
In other discussion, Deputy State Superintendent Andy Craig gave the board a summary of the FY18 Education Trust Fund budget and reported that the $41 million FY17 supplemental appropriation from the Advancement & Technology Fund for K-12 died on the final day of legislative session. He emphasized that the money still is available but has not been appropriated. The funding could be addressed in a special session if the governor specifically includes it in the call. Craig also answered questions about the ALSDE budget and addressed the use of at-risk funds.
Other discussions during Wednesday's work session included:

SJR86, a joint resolution to create the Alabama Regional In-Service Accountability Standards Committee. Board members Dr. Yvette Richardson (District 4), Dr. Cynthia McCarty (District 6) and Jeff Newman (District 7) were selected to serve on the committee, which is scheduled to have its first meeting June 12.

An update regarding the recently concluded 2017 legislative session provided by ALSDE Governmental Relations & Public Affairs Coordinator Tracey Meyer.

The status of the state intervention in Selma City Schools. Sentance explained that no action had been brought before the board when the Selma Board of Education requested to be released from intervention in June 2016. Assuming a favorable report from those reviewing the current status of Selma City Schools, Sentance said an official request to release the system from intervention will soon be brought before the state board.

An update on the board's strategic initiatives.
The board's next meeting will take place on June 8, 2017, at 10 a.m., with a work session following at 11 a.m. in Montgomery.

---

Earn 1.5 Hours With First Webinar of 2017-18
AASB's first webinar of the 2017-18 training year, Copyright & Fair Use Doctrine, is set for July 13, from 11:30 a.m. to 1 p.m.
Worth 1.5 training hours and featuring Will Hill Tankersley, an attorney with Balch & Bingham LLP, as presenter, this webinar offers school board members valuable information about how to protect their school systems from claims involving copyright infringement. Register now.

---

Two Ways to Save with Simbli Board Management Software Promotion
Now through June 30, 2017, AASB members can take advantage of unprecedented savings on Simbli's award-winning board management software!
1) Purchase any Simbli module(s) by June 30 and get them free through September 30, 2017.
2) Purchase all Simbli modules by June 30 and get them free through September 30, 2017.
Enjoy an additional 20% discount applied for full package subscriptions, plus free site setup ($1,000 value) and free custom site skin ($500 value). Learn more.
---

AASB Offers New, Standalone Orientation Courses
Calling all new board members and superintendents! AASB will offer new board member orientations as standalone courses on July 21 and 22 at the Birmingham Marriott at 3590 Grandview Parkway.

Friday, July 21, AASB will present Effective Boards and Relationships Orientation, a six-hour Academy core course that offers in-depth information about effective board leadership, working with your superintendent and board attorney and advocating for your school system.
Saturday, July 22, the Roles & Responsibilities Orientation will be held. This eight-hour Academy core course covers board basics such as ethics, public relations, legal issues, finance and more.
(Note: The state requires public officials to complete certain orientation courses at least once. By taking both parts of AASB's orientation, members will meet this requirement.)
---

Next BEA/ACCS Town Hall in Dothan

The Business Education Alliance along with the Alabama Community College System is hosting a series of town hall meetings to discuss "Why Assessments Matter." The second of five meeting will take place Monday, June 5 from 1 to 2:30 p.m. George C. Wallace Community College - Cherry Hall, 1141 Wallace Drive, Dothan, AL 36303.
Speakers include Joe Morton, president and chairman of the Business Education Alliance, Jim Williams, past executive director of PARCA and Jeff Lynn, senior executive director for Workforce and Economic Development at the Alabama Community College System.
To attend the June 5 meeting, please RSVP by June 4 to Leah Garner at leahg@bcatoday.org. Future dates include:

June 14: Southern Union Community College

June 15: Birmingham Business Alliance

June 28: Shelton State Community College

---

Plan ahead for 2018 and save!
Get 10 % off the regular whole board training free when you schedule your AASB-provided trained for July, August or September.
---

It's a date!
JUNE 16 (3.5 hours)
Early Bird Law Clinic
Orange Beach, AL


JUNE 16-18 (7 hours)
Summer Conference
Orange Beach, AL


JUNE 17&18
ACSBA Summer Conference
Orange Beach, AL


JUNE 19-21
AAAA Administrative Assistants Conference
Orange Beach, AL


JULY 13 (1.5 hours)
Webinar: Copyright & Fair Use Doctrine

JULY 21 (6 hours)
Effective Boards & Relationships Orientation
Birmingham, AL

JULY 22 (8 hours)
Roles & Responsibilities Orientation
Birmingham, AL

SEPT. 7-25 (1 hour)
Fall District Meetings