For Your Information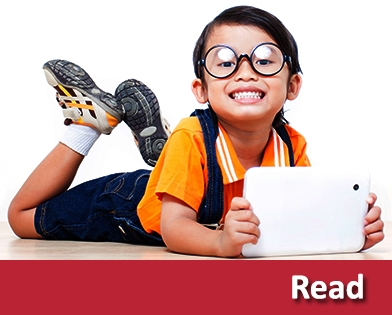 Gov. Ivey Attends First State Board Meeting, MPS Intervention and New State Graduation Rate Discussed
14-Apr-2017
Gov. Ivey Attends First State Board Meeting, MPS Intervention and New State Graduation Rate Discussed
Newly sworn-in Alabama Gov. Kay Ivey opened Thursday's state board meeting by vowing to attend as many meetings as possible and pledging education would be given a high priority under her administration. Ivey serves as the president of the board by virtue of the Office of Governor.
As a former high school teacher, she spoke of the importance of education. "What we do today affects every child. Work in education is the foundation for economic development," she said. In concluding her remarks, Ivey declared that working together will be a "win-win" for the state.
Board members said the fact that Ivey attended her first board meeting at her earliest opportunity upon taking office was a meaningful gesture.
Montgomery intervention update
In other discussion, State Superintendent Michael Sentance updated the board regarding ongoing personnel decisions for the state's intervention of Montgomery Public Schools. He announced the hires of Dr. Jermall Wright to lead the new Office of School Turnaround and Dr. Reginald Eggleston as chief education officer.
The state board unanimously approved the formal intervention process at its February meeting, citing financial and academic performance issues.
Board member Stephanie Bell (District 3) raised concerns about the handling of the intervention process and questioned the decision to give 27 principals in low-performing schools a 10 percent raise. That announcement came last week when nine of those principals whose contracts were expiring were given a three-year contract renewal. The raises only affect principals at the schools under SDE control. The Montgomery County Board of Education still maintains authority over the 29 other schools.
Board members Dr. Cynthia McCarty (District 6) and Jeff Newnan (District 7) both questioned the fairness and perception of rewarding failure, while Mary Scott Hunter (District 8) asked if the principals were being provided necessary resources such as professional development to improve.
Sentance defended the contract renewals, citing research showing there is a better chance to fix a school's culture with the current principal. He justified the pay increases due to market value adjustments and increased work demands.
New graduation rate announced
Alabama's graduation rate was the primary focus at the board's work session. Earlier this year, the U.S. Department of Education's Office of the Inspector General found the state's graduation rate had been inaccurately reported. The board addressed the two contributing factors: counting students with diplomas not fully aligned to the state's core academic standards and low oversight of school systems' awarding of credits.
Chief Academic Officer Dr. Barbara Cooper gave a presentation to clarify which students count in the graduation rate by outlining the three pathways to earn a diploma: the Alternate Achievement Standards pathway; the Essentials pathway; and the General Education pathway.
During the presentation, McCarty asked SDE officials to provide the 2016 graduation rate. SDE officials announced the current graduation rate is 85 percent, four percentage points lower than the reportedly inflated 89 percent graduation rate for 2015.
Sentance said the SDE is continuing its focus on the graduate rate.
"A decline of four percent is pretty significant, and we're still working through issues, making sure that credit recovery and data entry among other things are being done properly," he said. "So, I wouldn't say this is a closed issue."
The board also received a presentation from AdvancedED as part of a response to Hunter's previous questions about whether the organization bore any responsibility for the low oversight of credit recovery. AdvancedEd representatives explained their focus is continuous improvement and not compliance, adding that the organization does not have access to data required to verify compliance.
Next State Board Meeting and Work Session
The board's next meeting will take place on May 11, 2017, at 10 a.m., with a work session following at 11 a.m. in Montgomery.

Has Your Board Earned 2 Hours of Whole Board Training for 2017?

State law requires two hours of Whole Board Training per year for board-superintendent teams. The deadline for that training is June 30. School board members who have earned the 6 individual hours still need the Whole Board Training to be fully compliant with state law.
If your board plans to have training conducted by AASB, please schedule soon by contacting us at training@alabamaschoolboards.org. If you've already had or plan to have your training conducted by an approved non-AASB trainer, please let us know. An external training application must be completed for training not conducted by AASB.

Webinar: Earn 1.5 Hours With May 11 Refresher on Sexual Harassment
Make plans to tune in to our upcoming Webinar on May 11, which will provide important legal information to educate members on the topic of Sexual Harassment. Register now.

Congratulations to Pam Doyle!
AASB President Pam Doyle has been elected to serve on the 2017-18 board of the National School Boards Association. Pam was installed as Southern Region Director during the NSBA's Annual Conference, which was held March 25-27 in Denver, Colo. More than 6,000 school board members and other education advocates attended the event.

Ethics Forms Due April 30
It's time for school board members and superintendents to file annual financial disclosure forms with the state Ethics Commission. The forms can be submitted electronically or downloaded from the Ethics Commission's website: www.ethics.alabama.gov.

National Teacher Appreciation Week
The National Parent Teacher Association encourages your participation in the 2017 National Teacher Appreciation Week, which will take place May 8 –12. Plan to host an event in your school or community. Download activity ideas, posters and other resources on the National PTA website.

Register for Summer Conference and New Early Bird Law Clinic
School board members can earn 7 training hours during the AASB's annual Summer Conference at The Perdido in Orange Beach, Ala. Join your colleagues from around the state June 16-18 for three days of learning and networking.

This year's summer conference will feature an all-new Early Bird Mini Law Clinic on June 16. Worth 3.5 training hours, the law clinic will provide timely and relevant information about many of the current issues facing Alabama's public schools.
Rooms at The Perdido are sold out, but overflow options include:

Brett-Robinson Condo Rentals
1-800-221-0258
Group ID: 1108498 (for 10% discount)
SpringHill Suites at the Wharf

Showcase Your Students' Talent at AASB's December Convention

Do you know of a great vocal, instrumental, performing arts or ROTC group in your school system? Would you love to show off those amazingly talented students and their instructors before an audience of hundreds?
We're on a mission to find some of Alabama's most talented student performers and exceptional ROTC color guard units for AASB's December Convention at the Hyatt Regency Birmingham - The Wynfrey Hotel. The deadline to apply is August 31, 2017. Apply today.

Clinic Proposals for AASB's December Convention Due June 26
Have a governance best practice or innovative program you'd like to share with your peers? Present a clinic session during the Dec. 7-9 AASB Convention at the Hyatt Regency Birmingham - The Wynfrey Hotel.

Topics may include effective board practices, navigating legal issues, programs proven to improve student achievement and more. Submit your clinic proposal by June 26, 2017. Download proposal form.

Subscribe to Policy Pipeline; Don't Miss July 27 Policy Conference Call
Policy experts who have kept a close watch on the new laws, state rules, court cases and other issues that impact board policies will update Policy Pipeline subscribers during a July 27 conference call.
The subscribers-only call is a great opportunity to ask questions about policy maintenance and new developments that affect policies.
If your school board contracts with AASB for its Policy Review & Analysis service, you will get a free, one-year subscription to the Policy Pipeline to ensure those policies remain up to date. Alabama school board members also receive a 10 percent discount on the Simbli by eBOARDsolutions Policy Module, and AASB will upload your policies to that module at no charge. For more, call 800/562-0601 or email policy@AlabamaSchoolBoards.org.

Innovation Zone Applications
State Innovation Zone applications allow school systems to be creative and innovative by seeking approval from the Alabama State Department of Education to waive a specific state statue or regulation in exchange for some added benefits in student achievement and success. Learn more about how to take advantage of the opportunities to use the innovation waiver process.

Vote in AASB's Summer Conference T-Shirt Design Contest
Dozens of AASB members have voted for their favorite Summer Conference T-shirt design in our exciting new Facebook Contest. Don't miss out on the fun!
Here's how to participate:
1) Head on over to Facebook, and if you haven't already done so, "like" AASB's Facebook page at http://facebook.com/AlabamaSchoolBoards.

2) Check out the picture featuring our two T-shirt designs.

3) Comment below the picture to let us know your favorite.

Join AASB on May 2 for Advocacy Day
School board members from across the state have signed up to participate in AASB Advocacy Days this legislative session. Nearly 30 members attended the April 4 Advocacy Day, and more than 20 are expected on April 18.
If you haven't yet participated, there is limited space available for AASB's final Advocacy Day of this session on May 2. You'll earn 2 training hours by participating and working directly with lawmakers to advance public k-12 education and student achievement.
Registration is required. To register, contact AASB Legislative Coordinator Emily Maxwell by email at emaxwell@AlabamaSchoolBoards.org or by phone at 800/562-0601.

Tri-State Best k-12 Practices Contest
The LEAN Frog Tri-State Best k-12 Practices conest, co-sponsored by the Alabama Association of School Boards, recognizes best practices and innovations in k-12 public schools that impact student achievement and promote effective and efficient use of public resources.
The contest is open to all Alabama, Tennessee and Louisiana public school systems. School systems may submit up to three entries describing a best practice implemented within the last three academic years (2014-15, 2015-16 or 2016-17).
Two finalists will be selected from each state and will each receive $1,000. One overall Tri-State winner will be selected from the six state finalists and receive the $4,000 GRAND PRIZE!
Alabama's entry acceptance period is July 7 to Nov. 7, 2017. Finalists will be announced Nov. 27, 2017, and will be recognized during AASB's Annual December Convention at the Hyatt Regency Birmingham - The Wynfrey Hotel. Learn more.

Congratulations to Free Registration Winner!
Katie Walton of the Lanett City school board is the lucky winner of a free conference registration for either the Fall 2017 or March 2018 core conference.
Katie's name was randomly selected from those who completed the 2017 March Conference evaluation. Feedback from event evaluations is invaluable to AASB and helps us improve future training sessions.

Your Chance to Win TWO FREE Conference Registrations
If you haven't already done so, please take a few moments to complete AASB's 2017 Membership Survey.

This survey helps us better understand our members' needs and improve the services we provide. Responses are kept confidential, and only aggregate results are reported.
At the end of the survey, you'll have an opportunity to enter your name and contact information to become eligible for a drawing of two FREE CONFERENCE REGISTRATIONS! We have extended the survey deadline until Monday, April 17. Take Survey Now.

Follow AASB on Social Media
Be sure to "like" AASB on Facebook and/or follow us on Twitter to keep up with all the latest AASB events and news!