For Your Information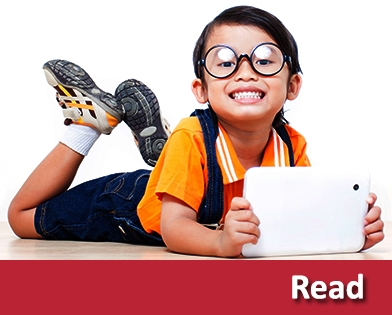 New Release Date, Formula Announced for State Report Cards
18-Dec-2017
New Release Date, Formula Announced for State Report Cards
Now more than five years since the passage of Alabama's Act 2012-402, known as the A-F Report Card Law, the Alabama State Department of Education is set to release the state's first report card containing a letter grade on Jan. 11, 2018.

The release, originally slated for Dec. 14, was pushed back to allow for final changes to the number and weight of indicators after concerns were voiced about the formula being used to calculate the letter grades. Initially, ALSDE staff believed federal guidelines prohibited weighting academic achievement in the "combined" federal/state report card prototype; however, after more careful review, the weighting appears to be permitted. In a memo dated Dec. 14, Interim State Superintendent of Education Dr. Ed Richardson said the report card indicators now will include weighted academic achievement as well as weighted growth rates.
Richardson provided a brief update on the status of the report cards at the end of the board work session on Dec. 14. He said ALSDE staff and vested stakeholders had conducted a final review of the data to make improvements, adding that the process still can be improved further. When asked about potential local indicators that once had been a part of the report card grade, ALSDE consultant and former State Superintendent of Education Dr. Joe Morton said there were some 1,100 potential local indicators that proved difficult to capture and score. While the local indicators will be included in the data released, they will not be scored. Morton mentioned future efforts to include student engagement as components of the score.
Following the Jan. 11 state report card release, each local superintendent will receive password-protected access to system and school results. Those local report cards will be embargoed until Feb. 1 to allow systems to review the data for accuracy prior to public release. Feedback on the report card prototype will be accepted through Feb. 23. The state board will review any changes recommended at its March work session and will vote on any federal ESSA plan amendments at the April board meeting.
Supt. Search and Board Goals Discussed, FY19 Budget Proposal Approved
State Board of Education members voted during the Dec. 14 meeting to extend Interim State Superintendent Dr. Ed Richardson's contract until June 30, 2018, or until a permanent superintendent is seated. Richardson's compensation was set at $31,000, plus a housing allowance.
The board also approved a resolution to retain an executive search firm to select the next state superintendent. Governor Kay Ivey led a committee with members Stephanie Bell, Dr. Cynthia McCarty and Dr. Yvette Richardson to draft a Request for Proposals (RFP). The governor's legal counsel, Bryan Taylor, outlined the process for the RFP, which was posted Friday, Dec. 15 with a Jan. 3 application deadline. The committee will announce the selected firm by Jan. 11, and the firm will be asked to address the board in a special-called meeting on Jan. 17. The vacancy announcement will be made at the Feb. 8 board, and in March, the search firm will review applications and present candidates to be interviewed in April.
Also during Thursday's meeting, the board approved its proposed K-12 education budget for FY19. Deputy State Superintendent Andy Craig outlined the budget's primary focus to increase capacity in local school systems through the state Foundation Program line items. The proposal restores Classroom Instructional Support to 2008 funding levels by prioritizing some $42 million to student materials, technology, professional development, library enhancement, common purchases and textbooks. The request puts an additional $2.6 million in fleet renewal and $8.5 million in transportation operations. The request increases funding for additional teachers for grades 4-6 and adds funding for technology coordinators and school nurses. McCarty said she believes the budget is solid and will be responsive to local school requests.
The development of goals for the state board was a key focus during the work session following Thursday's meeting. Richardson stressed that the goals must have specific variables and cautioned that without strategies, the goals are "simply nice things to say." Raising student achievement to national standard would be a primary goal, Richardson said. The variables he outlined included:
setting high standards for teacher preparatory programs;

investing in professional development for teachers and putting money into classrooms;

rewarding schools and individuals who succeed;

identifying a comprehensive assessment;

creating a meaningful, data-driven accountability program to better inform parents/public and influence policies;

revisiting in-service centers for beginning teachers and administrators;

strengthening support systems to identify and address the needs of struggling students; and encouraging those with academic preparation in math and science to enter the teaching profession by providing a workable path to certification.
Richardson urged board members to set strong goals and then to challenge the state superintendent to develop strategies and make recommendations to address the goals. Gov. Ivey agreed, stressing her support for solid, measurable goals and improved strategies for education.
Richardson also cautioned that when the board establishes goals, it must focus already limited resources on those goals. In turn, other programs may not get funding priority. Richardson also stressed the importance of demonstrating effectiveness with currently available funds before asking for additional money.
2018 State Board Meeting Schedule

The board approved its 2018 meeting schedule. The next meeting will be held Jan. 11 at 10 a.m. in Montgomery, with a work session immediately following.
---
Special Election: Multiple Tax Referenda Pass
Voters overwhelmingly supported school tax referenda in four of the five counties with such measures on the ballot for the Dec. 12 statewide special election. Those passed included:

A special election for the levy of a 3 mill school district tax in Tallapoosa County failed.
---
Hats off to 2017 Alabama's Best winners
Eufaula City Schools and Muscle Shoals City Schools both were recognized as Alabama's finalists in the 4th annual Lean Frog "Tri-State Best K-12 Practices" Contest. Representatives from both school systems were on hand to receive a $1,000 cash prize during the annual Awards Luncheon held as part of AASB's Annual Convention in Birmingham.

The two school system's now will compete against finalists in Tennessee and Louisiana for the $4,000 grand prize.

---
NSBA Advocacy Institute Feb. 4 - 6
AASB encourages Alabama school board members to participate in the National School Boards Association's Federal Relations Network (FRN). The Feb. 4 - 6 Advocacy Institute in Washington, D.C., will bring local school board members and education leaders together for an opportunity to hone their legal, legislative and public advocacy skills. Contact AASB for registration details.
---
New Board Officers, Directors Installed
Congratulations to the newly installed officers of AASB's Board of Directors. Former Vice President James Woosley of the Satsuma school board is AASB's new president, and former District 4 Director Gwen Harris-Brooks is the new vice president. Former AASB President Pam Doyle now will serve on the board as the immediate past president.
Mary Hooks of the Macon County school board is the new District 4 director; Marie Manning of the St. Clair County school board is the new District 6 director and Ronnie Owens of the Lauderdale County school board is the new District 8 director. Returning District 2 Director Mike Oakley also was sworn in alongside the new officers and directors during the closing session of AASB's Annual Convention on Dec. 9.

AASB extends a heartfelt thanks to retiring directors Kathy Landers (District 6) and Karen Duke (District 8).
---
Do you know a young hero?
Nominations for Alabama Public Television's 2018 Young Heroes Award are open until Feb. 9. The award honors students in grades 9-12 who display courage, determination, volunteerism and a commitment to excellence. Five students who have excelled academically, served their communities and overcome unique hardships in their lives each will be selected for $5,000 scholarships.
---
School District Survey Deadline Dec. 19
The deadline to participate in the 2017-18 Digital School Districts Survey is Dec. 19. The annual survey recognizes exemplary school boards and systems' use of technology for governance, communication and operations.

Top-ranked school systems will receive the Digital School Districts Survey Award and will be honored at a reception during NSBA's Annual Conference in San Antonio, Texas, April 7-9, 2018.