For Your Information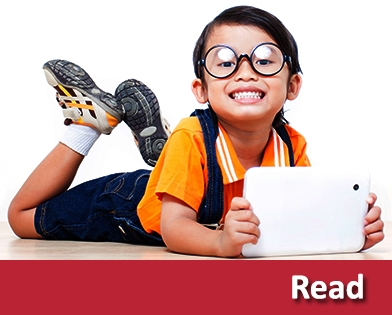 Board Approves ESSA Plan Draft, Discusses Future of Student Assessment
13-Oct-2017
Board Approves ESSA Plan Draft, Discusses Future of Student Assessment
The State Board of Education approved Alabama's federal education plan for the Every Student Succeeds Act (ESSA) Thursday, Oct. 12, one day before the 30-day deadline extension expired. The board voted 6-3, with Stephanie Bell (District 3), Betty Peters (District 2) and Jackie Ziegler (District 1) opposing.
The vote followed a public hearing where special education and disability advocates voiced concern that the plan does not include higher expectations for that population. Board members thanked the advocates for sharing their views and made assurances that they believe high expectations are necessary for all students.
Gov. Kay Ivey, who chaired the meeting, said the inconsistencies and deficiencies in the prior ESSA draft had been addressed
She added that while stakeholders have met and made revisions now reflected in the current draft, the process still allows additional changes to be made. Ivey also noted that some decisions would be better made in a state strategic plan rather than included in the federal ESSA plan.

Interim State Superintendent Dr. Ed Richardson said the U.S. Department of Education review includes a necessary period of back-and-forth communication and recommended the state wait for USDE feedback before submitting additional changes. Meanwhile, he said the board's approval allows more than $500 million in federal dollars to flow to schools.
Future of Student Assessment
In the superintendent's report, Richardson discussed his plans to work with legislative leaders on the 2018-19 k-12 education budget. He also commented on the selection process for a new state assessment tool, describing the effort as a
"complex undertaking." He told the board a good assessment is essential to capture reliable student achievement data, a topic former state superintendent and current ALSDE consultant, Dr. Joe Morton, discussed in further detail during the afternoon work session.
Morton said during his presentation, "The Future of Student Assessment in Alabama," that the ability to compare Alabama's student performance against students nationwide is important, and he listed the multiple stakeholders that benefit from having a quality assessment. Schools and school systems need to know how students perform, as do parents and the community. Assessments, aligned to Alabama's standards, not only demonstrate if students are mastering what is being taught, but also can inform state-level policy decisions as priorities are outlined and funded. An advisory committee already is in place as the state determines its next assessment, and Morton cautioned that sufficient time must be taken to do it right.
In June of this year, Alabama discontinued its contract with ACT, provider of the Aspire assessment that had been in place four years. Scantron (formerly Global Scholar) was selected for the current school year, until a new assessment is selected. Educators have warned that a change in assessment disrupts stability in measuring student proficiency and gauging growth and progress. Two changes in three years presents major challenges for the state.
Search for Next State Superintendent

Also at Thursday's work session, the board discussed search plans for the next state superintendent. Bell (District 3) suggested the board invite the National Association of State School Boards (NASBE) to present its search service as an option for the board to consider. Meanwhile, Richardson said he will share his recommendation at the next regularly scheduled work session about the criteria he believes will be essential for a candidate to be successful in the state superintendent position. Considering the time frame, Richardson asked the board to consider that the next candidate likely will need time to close commitments at his or her current position, possibly at the end of the school year next
spring, before being able to start the position. The board also discussed the need for stability and the importance of a working relationship with the Legislature.
In other action:
The board unanimously voted to rescind the hiring freeze related to the state intervention in Montgomery County schools. While Richardson said he currently does not plan to make additional hires or to eliminate filled positions, the action allows flexibility to manage personnel as he focuses on realigning the design and staffing of the intervention. He will meet next week with the Montgomery County school board.
The board delayed until its next meeting a vote to raise the Praxis score requirement to show subject proficiency for mathematics teachers. Richardson said Praxis doesn't measure who will be a great teacher, but instead shows academic proficiency. Without academic proficiency, it will be difficult to be a successful teacher, he explained. He added that teacher preparatory programs already should have addressed this issue because the national benchmarks were set artificially low. Listing the surrounding states' cut scores at 160 to certify teachers proficient in mathematics, Richardson questioned why Alabama, with its cut score of 145, is so unique in comparison. Low standards, he said, will not lead to improvement.
Next Board Meeting and Work Session
The next scheduled board meeting will take place in Montgomery on November 9 at 10 a.m., with a work session immediately following.
---
November Webinar Addresses Student/Parent Sex Offenders and Arrests
Register now for AASB's next webinar, Safety First: Sex Offenders, Arrests and Schools, on Thursday, Nov. 2, 11 a.m. to 12:30 p.m.
The webinar will cover important legal and safety considerations for students who face felony charges, students released from custody, and student or parent sex offenders.
Dave Ryan, a lawyer with the Tuscaloosa-based law firm, Phelps, Jenkins, Gibson & Fowler, will provide valuable information to help board members know what to consider and what to avoid when creating policies related to these difficult situations. Ryan specializes in school law, employment litigation, medical malpractices, personal injury and wrongful death.
---
Nominate your board for 2018 Magna Award
AASB encourages you to apply for the 2018 Magna Award. The American School Board Journal's annual awards program, cosponsored by the National School Boards Association and Sodexo School Services, honors best practices in school systems that were developed or actively supported by the school board. Each grand prize winner will receive $5,000. Nov. 6 is the deadline to enter. Nominations will be accepted online.
---
District Directors Ballots Due Oct. 31
The deadline to cast your vote for district directors is Oct. 31. Each board has one vote, which must be exercised by official action at a board meeting. Ballots have been mailed and director nominees also have been posted on our website.
Directors must be a member of a school board which is a member of AASB. District director elections are governed by AASB Bylaws.
---
Register Now for Annual AASB Convention
Hundreds of members already have registered for AASB's Annual Convention at the Hyatt Regency Birmingham - The Wynfrey Hotel, December 7-9. This year's Convention theme is Powering the Future, and the event will feature thought-provoking speakers, information-packed clinic sessions and inspiring student performances. Also featured will be the annual Awards Luncheon recognizing this year's All-State School Board Award winners. You won't want to miss this year's program, so register now!
Hotel Accommodations: The Wynfrey Hotel room block currently is full, but AASB is maintaining a waiting list. Overflow room blocks are available at the following nearby hotels:
Embassy Suites
2960 John Hawkins Pkwy
Birmingham, AL 35244
1-800-embassy, reference group code K12 or group name Alabama Association of School Boards.
Hyatt Place
2980 John Hawkins Drive
Birmingham, AL 35244
https://birminghamhoover.place.hyatt.com/en/hotel/home.html?corp_id=g-aaos
---
Miss Your District Meeting and Still Want to Take Legislative & Policy Issues Survey?
AASB's Fall District Meetings include the Legislative & Policy Issues Survey, which provides us with valuable member input as we work to craft our advocacy agenda for the upcoming legislative session.
This year, AASB has created a convenient online survey to capture responses from members who were unable to attend their District Meeting. Emails with a link to the online survey have been sent to members who missed their meeting. Please take a few minutes to complete the convenient online version that was emailed to you. Your opinion is important and helps us better understand what to advocate for on your behalf.
---
Enter Your System for Chance to Win $4,000
The LEAN Frog Tri-State Best k-12 Practices contest, co-sponsored by AASB, recognizes best practices and innovations in k-12 public schools that impact student achievement and promote the effective and efficient use of public resources. Public school systems in Alabama, Tennessee and Louisiana may submit up to three entries describing a best practice implemented within the last three academic years (2014-15, 2015-16 or 2016-17). Two finalists will be selected from each state and will each receive $1,000. One overall Tri-State winner will be selected from the six state finalists and receive a $4,000 GRAND PRIZE! Alabama's entry period ends Nov. 7, 2017.
Finalists will be announced Nov. 27, 2017, and will be recognized at AASB's Annual Convention at the Hyatt Regency Birmingham - The Wynfrey Hotel.Learn more.
---
American Education Week Nov. 13-17
American Education Week presents all Americans with an opportunity to celebrate public education and honor those making a difference in ensuring that every child receives a quality education. The National Education Association has developed an online toolkit with templates, information, activity ideas and tips for working with the media.