For Your Information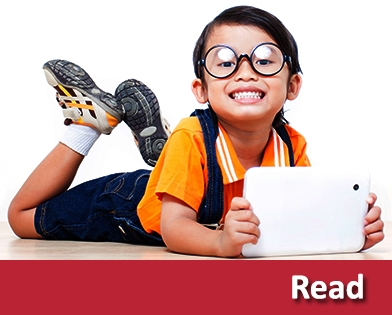 State Board Issues Notice of Intent for Intervention in Montgomery Public Schools
13-Jan-2017
State Board Issues Notice of Intent for Intervention in Montgomery Public Schools
The State Board of Education met Thursday, unanimously approving a resolution to support giving notice of intent to intervene in Montgomery Public Schools for financial and academic performance. State School Superintendent Michael Sentance explained that he has met collaboratively with MPS leaders about an effort to focus state resources on the system's high-priority schools.
The law provides MPS officials 21 days to respond. The State Department will then consider the response before determining whether or not to proceed with intervention, which is a state takeover of the system, in the following 21 days. If that happens, Sentance said the department would begin its analysis on a school-by-school basis over several months. Available resources would be targeted to unique plans for each priority school. Sentance said specific details are not yet available because the process is in its early stage.
If intervention occurs, conversations with stakeholders, including parents, will be scheduled, and community meetings will be held to keep the public abreast of the process. Sentance added that protracted underperformance in Montgomery's public schools needs to be addressed expeditiously. He also stated that while there is not a specific timeline for how long state intervention might last, it typically takes three to five years for a positive school culture to become embedded.
MPS Board President Robert Porterfield joined Sentance at a press conference following the board meeting. Porterfield said the system has limited funding and would welcome additional resources to help MPS meet childrens' needs. Sentance said he believes Montgomery school leaders are vested in raising achievement levels and in doing what is best for students.
Montgomery, as the state capital, should serve as a beacon for public education, Sentance said. He noted that several Montgomery public schools are not only among the best schools in the state, but in the South, and those schools will not be impacted by the intervention. The state board will address potential intervention at its retreat scheduled Feb. 9 and 10 in Auburn.
Board Work Session
During the board's work session, Sentance addressed education budget goals. The priority is to fully fund an inflation-adjusted Foundation Program to provide operational resources to local schools. Sentance described funding as a "shared responsibility" and proposed seeking a legislative plan to increase funding over time. Deputy Superintendent of Finance Andy Craig said the first step is defining what "fully funding the Foundation Program" means. Craig cited a recent study estimating the state should spend approximately $7,500 per student to reach adequate funding (the state currently funds approximately $5,700 per student).
Other priorities Sentance emphasized included state investment in additional resources to improve quality of instruction, raise achievement and address emerging courses and competencies.
Also during the work session, Sentance presented board members with a working draft of a vision statement to drive future education goals:
In the knowledge-based economy of the future, a dynamic, healthy and prosperous Alabama will increasingly rely on the education of its population. The first step to realizing that vision is a high-performing system of public schools that challenges all children with world-class expectations for understanding English and its rich literature, mathematics, history and the requirements of a democracy, the sciences and the arts. Such a system demands educators with a deep understanding of the subject being taught, a personal allegiance to continuous self-improvement and a commitment to helping all children find their success in school and their lives thereafter.
It is the Board's vision and plan to promote and support such an equitable, accountable and just system.
Board members commended the draft as an aspirational vision. Members continued discussion about strengthening teacher preparation, expanding extracurricular opportunities and setting pathways to higher education and careers.
Next State Board Meeting
The State Board next meets in Auburn on Feb. 9 and 10 for its retreat.
- Lissa Tucker and Emily Maxwell contributed to this report
ALSDE Releases 'Failing Schools' List
As required by a state mandate, the Alabama State Department of Education released a list of "failing schools" Thursday. State law requires the ALSDE to identify and label as "failing" the schools scoring in the bottom six percent on standardized tests each year. View the complete list, or for more information, view AL.com article, Alabama releases new list of failing schools.

AASB Introduces Legislative Advocacy Video
AASB is pleased to provide members with a new video preview outlining the Association's agenda for the upcoming 2017 Legislative Session, which begins Feb. 7. The video is one of several new initiatives AASB is offering to help school leaders engage with lawmakers as advocates for public education. Watch video.

Free Advocacy Webinars: Jan. 17 & 25
Mark your calendar for AASB's free Advocacy Webinars on Jan. 17 and Jan. 25. These webinars will feature the chairs of Alabama's House and Senate Education Budget and Education Policy Committees. The committee chairs will share valuable information about the upcoming legislative session. Click below to register.

Volunteer by Feb. 13 to Serve on an AASB Committee
Associations benefit greatly when a diverse group of members actively participate to share views from a variety of perspectives. School board members interested in taking a more active role in AASB are encouraged to volunteer to serve on a committee. Committee members are appointed for one-year terms by AASB's President with the approval of the Board of Directors. We also ask superintendents to serve on some of the committees.
Board Training Advisory Committee: Assists with planning AASB's academy conferences, district meetings, summer conference and convention. Meets generally once a year.


Advocacy Committee: Assists with developing strategies to enhance AASB's education policy advocacy. Meets generally once or twice a year.


Bylaws Committee: Reviews Bylaws governing AASB. Meets by conference call prior to the Dec. Convention, and members also are asked to attend a hearing prior to Delegate Assembly and to attend Delegate Assembly.


Multicultural Committee: Assists with creating awareness of unique needs of diverse membership and student population. Develops goals linked with AASB's advocacy efforts. Meets generally once a year.
Resolutions Committee: Assists with reviewing and revising AASB's educational and legislative positions. Meets once a year and members are asked to attend a hearing prior to the Delegate Assembly and to attend the Delegate Assembly.


Nominating Committee: This committee nominates individuals for association offices. Meets once every two years.
Notify AASB Executive Director Sally Smith at exec@AlabamaSchoolBoards.org to volunteer, or send a message marked "Attn: Committees" to P.O. Drawer 230488, Montgomery, AL 36123-0488, or by fax to 334/270-0000.

Hotel and Registration for March Conference Opens Jan. 19
The Leadership for Developing a Highly Effective Staff course teaches school boards how to use student achievement data to make effective staffing decisions. It also covers employee recruitment, staff development, personnel law, sexual harassment, and effective evaluations.
This workshop will be held on March 3 & 4 at the Hyatt Regency Birmingham-The Wynfrey and will account for This course will account for 6 training hours. Be sure to visit the AASB website on or after Jan. 19 to register.


Earn extra hours at the early bird workshop
Help your system overcome the achievement gap with ACT scores by participating in this workshop! Personalized data sheets will be given to participants of ACT data in their districts. The workshop will be held at the Hyatt Regency hotel in Birmingham on March 3. Registration will open January 19. Two credit hours will be given.

Free Simbli User Conference: Feb. 16
Register now for the Simbli, by eBOARDsolutions, User Conference to be held Feb. 16 at Sylacauga High School in Sylacauga, Ala. The conference will feature Hartselle City Schools Superintendent Vic Wilson as keynote speaker. Key focus areas of the event include best practices for effective board govnernance, new tools to help efficiency and effectiveness, Simbli product enhancements and more.

Less than Six Months Remaining to Earn State-mandated Training Hours
Half of the 2016-17 training year is now over. Have you finished your training? AASB can help! Whether you're a newly seated or reseated school board member who hasn't had orientation, a board member who hasn't met the annual 6-hour requirement or a whole board still in need of a 2-hour interactive training. Earn the hours needed by June 30 with these great opportunities.

It's a Date!
January is School Board Member Recognition Month

Schools and communities across the state are celebrating January as Alabama's 24th Annual School Board Member Recognition Month. AASB's online toolkit provides everything you need to salute the state's more than 800 school board members who are Making a Difference in public education.
January 17 & 25
Free Advocacy Webinars - 2017 Legislative Session Preview
February 9
Webinar: Responding to Threats
February 16 (2 hours)
Simbli, by eBOARDsolutions User Conference
Sylacauga, AL
March 3 & 4 (7 hours)
AASB Academy Core Conference
Birmingham, AL
April 13
Webinar: Mistakes Not to Make in Special Education
June 16-18
Orientation & Summer Conference
Orange Beach, AL