For Your Information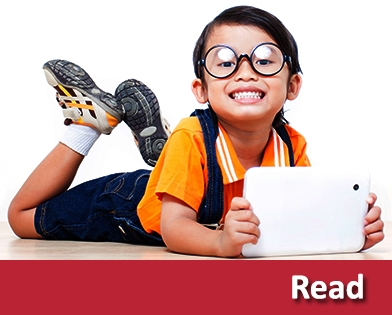 Sentance named State Superintendent
12-Aug-2016
Michael Sentance, former Massachusetts Education Secretary, was appointed Alabama's new state Superintendent of Education at Thursday's state Board of Education meeting.

............................................................................................................
Michael Sentance named Alabama State Superintendent
Michael Sentance, former Massachusetts Education Secretary, was appointed Alabama's new state Superintendent of Education at Thursday's state Board of Education meeting.
Each of the six finalists received a nomination initially but failed to secure a majority vote. Sentance was nominated a second time and received the necessary five votes from Gov. Robert Bentley, Matthew Brown, Mary Scott Hunter, Stephanie Bell and Betty Peters. Board members affirmed their decision in an 8-0-1 vote with District 5's Ella Bell abstaining.
Sentance will take the helm from Dr. Philip Cleveland who has served as Interim Superintendent since Dr. Tommy Bice retired in March. A subcommittee chaired by board Vice President Dr. Yvette Richardson will develop a compensation package to be considered by the full board at a special called meeting.
Sentance, former chairman of a local school board, served as an education advisor for two Massachusetts governors. He was also a regional representative for the U.S. Department of Education. He received his law degree from Duquesne University, his Master of Laws from Boston University and is a graduate of Georgetown University.
"With the revised ESEA, we're at a moment when the states once again have the authority to fashion innovative plans to raise student achievement," Sentance said in his application. "For Alabama, the challenge is to provide both a vision of what is possible and the experience to realize that vision in a complex environment. I think that I am uniquely qualified to help Alabama."
At the work session, board members dove into a data rich presentationby Cleveland and department staff about the highly anticipated report on the effectiveness and efficiency of the department's operations. Specifically, board members were given an overview of the Department of Education operations and was provided informationabout the Alabama Reading Initiative, the Alabama Math, Science and Technology Initiative and Regional In-Service Centers. The board was urged to "own the data" and use it to not only understand where students are but to also make data-driven decisions to move public education forward.
Board members had a dynamic discussion about the power of data as a barometer and a foundation on which to base future policy decisions. They requested details about how local schools are determining if the state-provided funding is working as intended. During superintendent candidate interviews earlier this week, some members said they were struck by the state pre-K program's effective use of data — proof of the program's value — to significantly increase legislative funding. Some board members suggested K-12 should also use data to reflect value and a return on investment in programs.
The state board also discussed a proposal to increase the number of certified mechanics to service school buses per school system. The proposal would require one mechanic for every 22 school buses. Currently, the ratio in the administrative code is one mechanic for every 25 buses. Though board members said they want to ensure student safety as school bus fleets age, they also expressed concern the change would pose a financial burden for local schools. The state currently only funds 75 percent of transportation cost. At the request of the board, Darice Keating, president of ACT Aspire, gave a presentation and answered pointed questions regarding the assessments which cost the state millions of dollars annually. The board sought specifics about how ACT Aspire correlates with Alabama's standards and how the data are reported. They asked for a faster turnaround of results and more comprehensive information for teachers and parents. Keating promised the board follow-up information.
Cleveland ended his last work session by fulfilling a charge from the board: a proposed A-F grading system. The A-F school report card, required by law, is scheduled to be released in December. This report card is based on a 100-point scale with the most significance placed on learning gains. Other indicators include achievement gap, student achievement, PLAN 2020 program reviews and a local indicator. High schools also contain college & career ready and graduation rate indicators. The report cards include a possible 5-point bonus attendance indicator. Cleveland specified the document will be submitted to incoming state Superintendent Sentence, who will make the final decision regarding the indicators and point system.
The next state board meeting will be in Montgomery on Sept. 8 at 10 a.m. with a work session immediately following at 11 a.m.
Fall Conference registration open, bring school supplies for foster kids
The AASB School Board Member Academy presents its core course on Leadership for Academic Achievement Oct. 2 and 3 at The Renaissance Montgomery in downtown Montgomery. School Board members who take this required academy course will earn 6 hours, enough to meet the state's requirement for individual school board member training.
Stay over for the Oct. 2 post-conference workshop, a screening and discussion of the Beyond Measure documentary. AASB will be collecting school supplies during the conference to donate to needy foster children. Please bring your donations.
Register for the conference and workshop and book your hotel today!
Go Green AASB! Get our free app
Starting with AASB's Oct. 2 and 3 Fall Conference, all meeting handouts and supporting materials will no longer be printed and given out. Before the start of AASB events, these documents will be uploaded to AlabamaSchoolBoards.org and our free app. While you may choose to print handouts and bring them to the conference, why not go green too and download the materials to your laptop, tablet or smartphone.
District director elections under way
Nominations are now open for director elections in AASB Districts 1, 3, 5, 7 and 9. Current District 1 Director Shannon Cauley and District 9 Director Connie Spears are eligible to serve their first full two-year term on the AASB Board of Directors. Spears was appointed in March 2016 and Cauley, who is seeking re-election, was appointed in December 2015 to fulfill unexpired terms.
District 7 Director Earnestine Tucker is completing her first full term and is eligible for another. District 3 Director James Rodgers and District 5 Director Suzy Baker are completing their second full term and are ineligible for another.
District directors serve two-year terms and can serve two, complete terms. Directors must be a member of a school board which is a member of AASB. District director elections are governed by AASB Bylaws.
Ballots will be mailed, and nominations must be made in writing and postmarked or received by Sept. 1. Each board must exercise this vote by official board action at a board meeting and has one vote. AASB will inform the district membership of the candidates by Oct. 1. Ballots must be received or postmarked to AASB by Oct. 31. Nomination forms are available at AlabamaSchoolBoards.org.
FREE ATBE Webinar Aug. 18
School boards funding their general liability and errors and omissions coverage through AASB's risk management trust — Alabama Trust for Boards of Education — will soon see expanded coverage and significantly lower costs. This ATBE membership dues credit program will save school boards statewide nearly $1 million. Led by Dr. Dwight Hester, risk management consultant, this Aug. 18 webinar will detail the new ATBE coverage agreement. There is no cost to register for this webinar, and no training hours will be awarded for this informational webinar.
Earn 1.5 hours, discuss grad rate
Register now for AASB's Sept. 8 Get the Graduation Rate You Dream of webinar featuring Alabaster City Schools Superintendent Dr. Wayne Vickers and Student Services Coordinator Dorann Tanner.
Alabaster City Schools has an enviable graduation rate. How did they achieve it? One thing's for sure. High graduation rates don't just happen, and they're rarely the result of a single program.
Learn about the multi-faceted approach this system used to support students all along the pathway toward graduation. The webinar begins at 11:30 a.m., ends at 1 p.m. and is worth 1.5 training hours. There is no travel involved! Registration is only $50 per individual caller ($200 per group call).
Last chance to submit proposed resolutions & bylaws
School board members are asked to submit their proposed changes to AASB's resolutions or bylaws by Aug. 15. Emailsubmissions, fax to 334/270-0000 or mail to P.O. Box 230488, Montgomery, AL 36123-0488. Resolutions approved by the Delegate Assembly at AASB's annual convention set the association's goals and positions on major education issues.
Nominations for All-State School Board recognition due Sept. 6
Honor the commitment and achievement of a current or past board member by nominating him or her for AASB's All-State School Board Member Recognition Program. This honor ─ the highest AASB bestows upon individual members ─ annually celebrates the work of up to five Alabama school board members who have exhibited exemplary boardmanship.
Nomination materials have been mailed to board presidents and superintendents and are due Sept. 6. They may be submitted following a majority vote of the school board. An individual board member may nominate another member provided the nomination is endorsed by a majority vote of the nominee's board.
Take a field trip with us Sept. 19
On Sept. 19, AASB will lead a site visit to Florence High School. Attend for a view of fine arts best practices in action!Get an inside look at the Florence Academy of Fine Arts and what it takes to fund, staff, support and replicate a program that has had a great impact on students. Since this program began, the school's graduation rate has increased from 68 percent to 96 percent across all demographics.
The 1-4 p.m. site visit will be at 1201 Bradshaw Drive, Florence, AL 35630. Registration is now open. Bring your whole board-superintendent team to earn whole board training credit for the year. All participants will earn 3 training hours.
Fall District Meetings are changing; earn an extra half hour of credit
The format of the AASB Fall District Meetings has changed. We've added a half hour of extra training. Social time will be dropped and re-purposed to provide more training content. All meetings start at 6 p.m. central time and are set to end at 8:15 p.m.
During dinner, the President's Award will be presented to boards that have shown a true commitment to leadership development. Your voice will resonate even more now that polling for our annual advocacy/issues survey will be done as part of the meetings.
You'll still meet your district director and be able to chat with other school board members from your area during dinner. Register and pay only $25 for the Aug. 30-Sept. 20 District Meetings. Earn 1.5 training hours and learn How to Support Positive Student Behavior. The training will be facilitated by Dr. Mona Hurston, AASB's assistant director of leadership development.
─Emily Maxwell and Paige Schultheis contributed to this report
Get connected or join the national "army of advocates" today!
Take a stand for public schools.
More at StandUp4PublicSchools.org .