For Your Information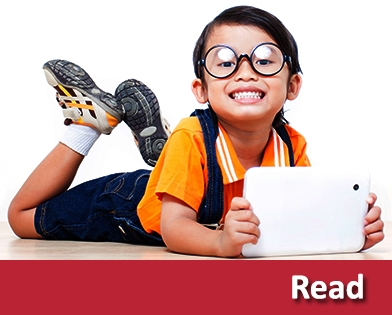 State Supt. Interviews Aug. 4
13-Jul-2016
New state Board of Education Vice President Dr. Yvette Richardson and her fellow board members plan to name Alabama's next state superintendent of education at the Aug. 11 meeting.

......................................................................
Interviews of 6 state superintendent finalists set for Aug. 4
New state Board of Education Vice President Dr. Yvette Richardson and her fellow board members plan to name Alabama's next state superintendent of education at the Aug. 11 meeting.
At its annual meeting Tuesday, the board chose Richardson (District 4) to succeed Jeff Newman (District 7) as vice president. Mary Scott Hunter (District 8) will serve as president pro tem. Gov. Robert Bentley, by virtue of his office, serves as president of the board; however, the vice president fills the leadership role in his absence.
At its August meeting, the board hopes to announce its choice for state superintendent. Based on a tally of members' preferred candidates, the board narrowed the field to six candidates and will interview them Aug. 4. The list, in alphabetical order, includes:
Dr. Williamson Evers, research fellow, Hoover Institution, Stanford University;

Dr. Dee Fowler, superintendent, Madison City Schools;

Dr. Craig Pouncey, superintendent, Jefferson County Schools;

Jeana Ross, secretary, Alabama Department of Early Childhood Education;

Michael Sentance, consultant, education policy and improvement; and

Dr. Janet Womack, superintendent, Florence City Schools.
In other business, by a 5-2 decision (Stephanie Bell and Betty Peters voting no), the board approved two new options for students who were unable to obtain a traditional high school diploma. This will allow a local school system to provide a diploma pathway to students who either dropped out or who completed the necessary credits for graduation but did not pass the state's old exit exam.
Interim state Superintendent Dr. Philip Cleveland emphasized the stringent requirements individuals must meet to earn the diploma under the new plan.
At the next meeting, Cleveland will report for accountability purposes on the following: Alabama's Math, Science and Technology Initiative; the Alabama Reading Initiative; Alabama's regional in-service centers; and the state Department of Education's budget. Cleveland said the reports are to fulfill board member requests to him for a thorough review of the department's budget for programming, staffing and specific initiatives.
SDE Communications Director Dr. Michael Sibley gave a presentation about the communications division at Tuesday's work session. Sibley discussed a community engagement effort built around the Every Student Succeeds Act. A six-stop tour is tentatively set for August and September. Tour cities include Birmingham, Montgomery, Mobile, Auburn, Helena and Huntsville.
Also at the work session, the board reviewed a resolution that, if passed, would recognize September as Attendance Awareness Month. Members agreed chronic absenteeism among schoolchildren needs to be combated. Hunter urged the board to examine the negative impact of chronic teacher absenteeism as well. Nearly 1 in 3 of Alabama's teachers missed more than 10 days of school in 2013-14, according to data recently released by the U.S. Department of Education.
The next state board meeting will be in Montgomery Aug.11 at 10 a.m., and a work session will immediately follow.
Nominations for All-State School Board recognition due Sept. 6
Honor the commitment and achievement of a current or past board member by nominating him or her for AASB's All-State School Board Member Recognition Program. This honor ─ the highest AASB bestows upon individual members ─ annually celebrates the work of up to five Alabama school board members who have exhibited exemplary boardmanship.
Nomination materials have been mailed to board presidents and superintendents and are due by Sept. 6. They may be submitted following a majority vote of the school board. An individual board member may nominate another member provided the nomination is endorsed by a majority vote of the nominee's board.
Fall District Meetings are changing, earn an extra half hour of credit
The format of the AASB Fall District Meetings is changing. We've added a half hour of extra training. Social time will be dropped and re-purposed to provide more training content. All meetings start at 6 p.m. central time and are set to end at 8:15 p.m.
During dinner, the President's Award will be presented to boards that have shown a true commitment to leadership development. Your voice will resonate even more now that polling for our annual advocacy/issues survey will be done as part of the fall meetings.
You'll still meet your district director and be able to chat with other school board members from your area during dinner. Register and pay only $25 for the Aug. 30-Sept. 20 District Meetings. Earn 1.5 training hours and learn How to Support Positive Student Behavior. The training will be facilitated by Dr. Mona Hurston, AASB's assistant director of leadership development.
Looking for 2017 Winter District Meetings information?

We hope you'll join us for the enhanced Aug. 30-Sept. 20 Fall District Meetings to earn 1.5 hours of training in a nearby location. AASB is suspending the 2017 Winter District Meetings, normally held in January and February. Stay tuned for new programs to learn about school boards' advocacy efforts and grassroots meetings prior to the legislative session.
Still have until Aug. 15 to submit proposed resolutions & bylaws
School board members are asked to submit their proposed resolutions or bylaws changes by Aug. 15. Emailsubmissions, fax to 334/270-0000 or mail to P.O. Box 230488, Montgomery, AL 36123-0488. Resolutions approved by the Delegate Assembly at AASB's annual convention set the association's goals and positions on major education issues.
Do we know how to reach you?
Make sure you don't miss a thing by keeping AASB updated on how to reach you. If you have moved, changed your phone number, or changed or added an email address, call 800/562-0601, email us or complete this form to tell us how to find you.
Do you have GRIT? Throw your support behind Alabama's standards
Alabama GRIT: Graduate Ready. Impact Tomorrow. is a coalition made up of educators, parents, business and civic leaders and the military community that has come together to support high academic standards for all Alabama students. GRIT members are committed to doing whatever it takes to ensure all students graduate ready for real life, whether they choose to go to college or begin a career after high school. With so much misinformation about Alabama's College and Career Ready Standards being circulated, those who work closest with Alabama's education system felt it was imperative to build this network. To add your voice and support, visit AlabamaGRIT.org.
─Emily Maxwell and Paige Schultheis
contributed to this report
It's a date!
Book now for 10% off whole board training

If AASB trains your whole board in July, August or September, you'll enjoy 10 percent off the regular fee. Schedule now! Email training@AlabamaSchoolBoards.org.
It's a date!
July 14
Free webinar (1.5 hours)
State Accountability System & Report Cards
July 15
Deadline for nominations Alabama Educational Leadership Hall of Fame
Aug. 15
Resolutions & bylaws proposals due
Aug. 18
ATBE risk management conference call
Aug. 30-Sept. 20
Fall District Meetings (1.5 hours)
How to Support Positive Student Behavior
Sept. 6
All-State School Board nominations deadline
Sept. 8
Webinar (1.5 hours)
Get the Graduation Rate You Dream of
Sept. 19
Site Visit (2 hours)
Florence City Schools
Oct. 2 & 3
Fall Academy Core Conference (6 hours)