For Your Information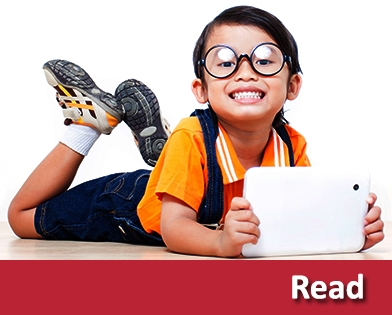 ESSA Takes Center Stage
10-Jun-2016
At the June 9 Alabama State Board of Education meeting, there was an extensive discussion about its role in the implementation of ESSA.
......................................................................
ESSA Commission Issues Take Center Stage at SBE Meeting
At Thursday work session, the state Board of Education had an extensive discussion about its role in the implementation of the Every Student Success Act (ESSA). Interim state Superintendent Dr. Philip Cleveland updated the board on Gov. Robert Bentley's ESSA Commission. The state-level commission is charged with making recommendations to implement the federal ESSA law, which replaced No Child Left Behind last December. Each member of the state board and the state superintendent were granted two appointments to the commission; other appointing authorities include the governor and select legislators. The commission is comprised of school officials, parents, teachers and others with a vested interest in public education.
The ESSA commission will meet in work groups under the leadership of the state Department of Education appointed chairpersons June 24 and 27. All work group meetings will be open to the public and questions and suggestions may be submitted in writing.
Some board members objected to the express exclusion of the state board members as members on the commission. Cleveland assured the board they would be regularly updated, and the final recommendations are to be submitted to the board for a vote.
In other discussion, Cleveland briefed the board on his goal to ensure the SDE is working efficiently and effectivity within funding resources. He said these transition months are a "critical time point to plan and project budget needs."
Deputy Superintendent Andy Craig walked the board through the department's budgeting and reviewed the state and federal monies that flow through the department. The SDE is in a review process to determine the most efficient ways to deliver resources to the local level. Cleveland and Craig will meet with individual departments to discuss program needs in the coming weeks.
In response to questions about Alabama Reading Incentive reallocations, Cleveland outlined the department's effort to help with the transition to the new funding. "The entire legislative allocation and an additional $200,000 were sent to local schools for ARI," said Cleveland. In the programs early years, it enjoyed a substantial return on investment with notable improvement in student reading proficiency. However, those results did not continue when ARI funds became more flexible, and that resulted in a program cut. Cleveland hopes to return the program to its original goal of early childhood literacy.
In other business, Dr. Steve Ricks, Alabama Math Science Technology Initiative Director, gave an overview of AMSTI and noted it provides three basic services: professional development, equipment and materials, and on-site support. The initiative is being refocused to align more closely with STEM (Science, Technology, Engineering and Math). Changes to the math component are scheduled to be unveiled next summer. Of Alabama's 1468 schools, 799 schools are AMSTI schools and an additional 150 schools have purchased AMSTI for next year.
In other discussion, Cleveland presented an amendment to the Alabama Administrative Code that if approved, would change the current "B" average requirement for a student to participate in dual enrolment. Now that more universities are offering dual enrolment, Cleveland proposed allowing the participating institution to determine student eligibility, allowing for more partnerships with higher education.
During its earlier meeting, three students, who served on the 2016 State Superintendent Student Advisory Council, presented the state board with solutions to the top three issues it selected as most important. The top issues include: technology, college and career readiness and school lunches. Some solutions mentioned were: professional development for the use of technology in classrooms, polling students on possible dual enrollment offerings and adding fresh fruit and salads to lunchrooms.
The next state board meeting will be in Montgomery July 12 at 10 a.m., and a 11 a.m. work session will follow.
Applicants announced for Alabama State Superintendent position
The following applicants for State Superintendent were announced Friday:

Broadnax, Rodriguez
Brown, Teresa
DeLaune, Margo
Evers, Williamson
Fowler, Dee
Gardner, Earl
Kirkemier, Mark
Paine, Steven
Pouncey, Craig
Ross, Jeana
Sentance, Michael
Womack, Janet
The Alabama State Board of Education will review their applications and select candidates to be interviewed. Please visit the website for more information and details about each applicant.
Join AASB June 16-19 for the Summer Conference & Orientation
New and experienced school board members are invited to participate in AASB's summer orientation June 16 and 17 on board relationships, effectiveness, roles and responsibilities. Orientation registration opens at 7 a.m. on both days.
This year's conference theme is The Future of Work and Learning. Among the speakers will be National School Boards Association President Miranda Beard and 2015 National Superintendent of the Year Dr. Philip Lanoue. You can also visit vendors and AASB Professional Sustaining Members at the Exhibit Showcase and hear from sustaining members and others at the Education Learning Lab. Early registration has ended, but on-site registration opens at 1 p.m. June 17. Join AASB President Pam Doyle at a welcome reception at 6:15 Friday evening.
Need hours or orientation before June 30? Try School Board U
Board members can earn training hours to meet state requirements by taking courses online through School Board U, AASB's online training portal. Choose from 11 courses covering everything from students rights to the board's role in creating effective policy.
Take courses anytime, anyplace 24-7. State required training for the 2016 training year must be completed by June 30. Hours earned also count toward advancement in the AASB School Board Member Academy.
Due soon: All-state award nominations and suggestions for bylaws and resolutions
All-State School Board Member Recognition Program:All-State recognition, one of AASB's highest honors, celebrates the work of up to five past or present Alabama school board members who have exhibited exemplary boardmanship. Nominationmaterials will be mailed to board presidents and superintendents next week and are sure by Sept. 15. They may be submitted following a majority vote of the school board. An individual board member may nominate another member provided the nomination is endorsed by a majority vote of the nominee's board.
Proposed resolutions or changes to AASB Bylaws : Proposals must be submitted in writing by Aug. 15 to be considered by AASB's Delegate Assembly in December. Email submissions, fax to 334/270-0000 or mail to P.O. Box 230488, Montgomery, AL 36123-0488.
Webinar to focus on accountability changes
Alabama's system for holding schools and school systems accountable has shifted substantially in recent year. As we moved away from the high stakes testing of the No Child Left Behind Act, the state Department of Education won federal waivers to build a system more tied to student growth – a system more fully representative of actual performance of public education entities.
Now, with Congress' passage of the Every Student Succeeds Act (ESSA), expectations and accountability are shifting again. Complicating matters, state legislators have mandated issuance of A-F report cards on each school and system, starting later this year. In this webinar from 11:30 a.m. –1 p.m. July 14, Deputy State Superintendent Dr. Melinda Maddox will outline plans for both the report cards and the ESSA-based accountability measures. There is no charge for this webinar.
Winners of 2016 video contest announced
Congratulations to the winners of AASB's "How We Achieve Excellence in Our School" video contest. They are: first place, Demopolis Middle School; second place, Muscle Shoals High School; and third place, Florence City High School. Gadsden City High School received an honorable mention. More than $3,500 in prizes will be awarded to the winners during AASB's December convention. The contest is co-sponsored by Fairbanks, Alabama Public Television and the American Graduate Project. All of the winning videos were shown at Thursday's state board meeting. You can watch them here.
State board celebrates Teacher of the Year
On Thursday, the state Board of Education celebrated the 16 district finalists for Alabama Teacher of the Year, including the winner, Dana Jacobson of Clay-Chalkville High School in Jefferson County. Jacobson, a high school English teacher who has been at Clay-Chalkville since 1999, automatically becomes Alabama's nominee for National Teacher of the Year and will spend the next year as an education ambassador on behalf of the state. Jacobson could not attend Thursday's state board meeting but will be presented a resolution at a future meeting.
The other three state finalists were Dawn Davis Montana Street Academic Magnet School (Alternate Teacher of the Year), Sandy Georgette Deades Ritchey of Crestline Elementary School and Vinny Chiaramonte of Robert F. Bumpus Middle School.
Still time to nominate candidates for Alabama Educational Leadership Hall of Fame
The Alabama Educational Leadership Hall of Fame recognizes outstanding administrators, supervisors and lay citizens for significant contributions to K-12 public education at the state or national level. The recognition program is accepting nominationsonline through July 15.
Student behavior is focus of Aug. 30-Sept. 20 Fall District Meetings, earn 1 hour
Earn an hour of training credit and learn How to Support Positive Student Behavior at AASB's Fall District Meeting. The training will be facilitated by Dr. Mona Hurston, AASB's assistant director of leadership development. Dinner is included in the $25 registrationfee. Attend to interact with district directors and school board members from your area.
Sales Tax Holiday set for Aug. 5-7
As belts tighten across the state, communities should be reminded of an opportunity to save on school supplies – the 11th annual Sales Tax Holiday. Shoppers can enjoy a weekend free of state sales or use taxes on certain items such as computers and clothing, purchased between 12:01 a.m. Aug. 5 and midnight Aug. 7. You may visit the websitefor more details and a full list of participating local governments.
Spending the summer crafting a strategic plan or setting goals? AASB can help!
AASB's Strategic Planning Service includes the right mix of board training, stakeholder involvement, and guidance for your planning and action teams. Receive facilitator feedback throughout the process. Not ready to launch into planning? No problem. AASB offers whole board trainings in strategic planning, facilitated goal setting and data (at the basic and advanced levels). For details, contact training@alabamaschoolboards.orgor call 800/562-0601.
Check your email for membership renewals
Membership dues renewal notices will be arriving to your inbox soon for AASB membership and Legal Assistance Fund membership. The invoice will be emailed to board CSFOs with superintendents and board secretaries being copied on the email. Board attorney membership and board secretary membership dues have been sent through eMembership.
AASB members receive a wide variety of services, including training, legislative and legal information and support, publications, risk management services, fee-based services and financial services. Thank you for your continued support of the association. If you do not receive your renewal notice soon, contact AASB at 800/562-0601.
─Emily Maxwell and Paige Schultheis
contributed to this report
It's a date!
June 16 (8 hours)
Roles & Responsibilities Orientation
Orange Beach, AL
June 17 (6 hours)
Effective Boards & Relationships Orientation
Orange Beach, AL
June 17-19 (7 hours)
Orientation & Summer Conference
Orange Beach, AL
June 18 & 19
ACSBA Summer Conference
Orange Beach, AL
June 20-22
AAAA Administrative Assistants Conference
Orange Beach, AL
July 14 (1.5 hours)
Free webinar: State Accountability System
& Report Cards
July 15
Deadline for nominations
Alabama Educational Leadership Hall of Fame