For Your Information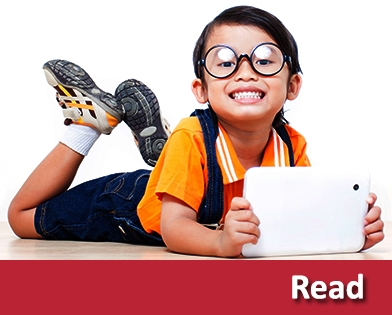 Preview of New Data System
12-Feb-2016
At Feb. 11 state Board of Education work session, the board was given a preview of Alabama's accountability portal. Data from the P2A portal could help educators make decisions that effectively meet each student's needs.
..............................................
SBE Previews New Data System and Art Education
Alabama school systems have a new way to track data. At Thursday's state Board of Education work session, Assistant State Superintendent Dr. Melinda Maddox previewed implementation of Alabama's accountability portal (P2A) that provides data to districts to help educators make decisions to effectively meet individual students' needs.
P2A is only available to select school system personnel to view their district report card, specific school report card and student level data. Learning gains will be determined by improvement in test scores and will carry the same weight as achievement on future school report cards.
Rep. Terri Collins, R-Decatur, attended the work session and stressed learning gains are a significant indicator for school performance.
"The system also includes rewards for districts that are performing highly and for districts moving forward" said Collins.
State school board Vice President Jeff Newman expressed concern that the grading system does not account for schools struggling with little or no resources. "I worry about the hard-working people I've known for 35 years feeling bad about a bad grade they have no control over."
Collins agreed that equity factors need to be on the report card. State Superintendent Dr. Tommy Bice suggested the reports could include information such as local tax support to schools, but those items would not be graded to avoid doubly penalizing poorer school systems.
Bice also clarified that the intent of the adjunct instructor is not to replace certified teachers, but to take a step forward in allowing business and industry experts to engage in public education and share their expertise in the classroom.
The work session included an overview of the Plan for Art Education. Diana Green, on behalf of the Arts Education Leadership Team, said 90 percent of the highest scoring schools on the ACT Plan have high access to art education. Conversely, 93 percent of the lowest scoring schools have minimal to no access to arts education. The plan seeks a realistic way for every school to have fully funded, high-quality arts education programs and calls for arts and cultural organizations to work hand-in-hand with schools.
In its monthly meeting earlier that morning, the state board approved the following resolutions:
Proclaiming March 2016, as Arts Education Month in Alabama;
Proclaiming Feb. 2016, as Career and Technical Education Month in Alabama;
Proclaiming Feb. 15-19, 2016, as Alabama Digital Learning Week;
Recognizing Samuel Shin, Bob Jones High School student, as Best of Show State Superintend's Visual Arts Exhibit; and
Celebrating award-winning students and their teachers featured in the state Superintendent's Visual Arts Exhibit.
The next state board meeting will be in Montgomery March 10 at 10 a.m., and a 1 p.m. work session will follow.


President nominates education secretary
President Obama has announced his official nomination of John B. King Jr. as Secretary of Education. King originally took office in January 2016 following the departure of Arne Duncan, and planned to remain as acting department head. For more information, click here .
Stay on top of legislation; download AASB's mobile app
Download AASB's free mobile app and join Alabama's army of public education advocates. You can also get the quality training, tools and resources you need to excel as a leader in education governance and register for school board training. Get the latest advocacy alerts. Read news and information. Track bills and get a list of lawmakers. Search "Alabama Association of School Boards" in the AppStore or Android Market.
Earn hours and improve advocacy skills during AASB Advocacy Days
Make plans to participate in a special program designed to engage school board members in the legislative process. Facilitated by AASB staff, Advocacy days are full-day programs, featuring guest speakers, one-on-one visits with state lawmakers, and observing committee and legislative deliberation. The program is for both seasoned veterans and first-time visitors to the Alabama State House. The 2016 Advocacy Days are: March 1 and 16, April 20 and May 3 (scheduled as a tentative date). Choose one and RSVP to:
advocacy@AlabamaSchoolBoards.org or register online.
Still working on your virtual school plans? Don't miss this March 10 webinar
Beginning this fall, Alabama public high schools will be required to offer virtual courses to students. Through this free 1.5 hour webinar, board members who participate will gain understanding about the state's distance learning plan and how they can incorporate it into their own virtual programs.
In just 10 years, ACCESS has reached out to serve all high schools within the state and is now widely relied upon to provide key expanded offerings to students, teachers and schools. ACCESS has become a cornerstone for Alabama's efforts to provide equity toward a quality education and reverse statistics citing Alabama among the lowest-performing states for high school graduates.
The webinar will be presented by Reba Davis, Director, Mark Magrini, Senior Instructional Designer, Earlene Patton, Coordinator and Misty Richardson, Virtual Learning Specialist. Register now.
Other upcoming webinars for the 2016 training year that ends June 30 are:
April 5 - Walking in Sunshine: Open Meetings, Serial Meetings and Open Records
May 5 - Ethics Refresher
July 14 - State Accountability System & Report Cards
Register for Leadership for Financial Accountability & Student Mental Health Workshop
Are you registered for AASB's March 18 and 19 spring conference in Birmingham? This course, Leadership for Financial Accountability, is designed for both the veteran board member and the novice. Through sessions led by school finance experts, you'll learn financial governance tips and skills and receive updates on key political issues that can directly impact your school system's bottom line. Earn 6 academy hours.
Also don't miss the early bird workshop prior to the spring course. AASB will provide training on student mental illness, school systems' legal obligations in accommodating mentally ill students and the best practices in Alabama systems for addressing everything from anxiety to self-harm. Earn 2 training hours for the March 18 Student Mental Health Workshop set for 1-3 p.m.
The host hotel, Hyatt Regency Birmingham-The Wynfrey, has sold out. Housing can be arranged at the nearby Hyatt Place for a reduced rate. Click here to make a reservation.
Mark your calendar for June 16-19 Summer Conference and Orientation
School board members can earn 7 training hours during the AASB Summer Conference at The Perdido in Orange Beach. Join your colleagues June 17-19 from around the state for three days of learning and networking.
Before the conference, enjoy AASB's school board member orientation program, which introduces new school board members to their role and responsibilities and the characteristics of effective school boards. But you don't have to be a new board member to attend the June 16 Roles & Responsibilities and June 17 Effective Boards & Relationships orientations. These programs are also open to longtime board members who desire a fresh look at what it takes to lead effectively. Earn 14 training hours total for the two courses. Early bird registration is now open.
Video contest open, $3,250 in prizes
The Alabama Association of School Boards' fifth annual statewide "How We Achieve Excellence in Our School" video contest is accepting entries from public school students (grades 6-12). The 2016 contest allows two entries from each Alabama school system. Use this submission form to enter before April 8. Watch the promotional commercial.
It's a date!
March 10 (1.5 hours)
Free AASB Webinar: ACCESS Virtual Learning
March 18 (2 hours)
Poverty Simulation Seminar
Birmingham, AL
March 18 (2.5 hours)
Early Bird Workshop: Student Mental Health
Birmingham, AL
March 18 & 19 (6 hours)
AASB Spring Course: Financial Accountability
Birmingham, AL
April 5 (1.5 hours)
AASB Webinar: Walking in Sunshine; OMA
May 5 (1.5 hours)
AASB Webinar: Ethics Refresher
June 16-19
Orientation & Summer Conference
Orange Beach, AL
─Emily Maxwell and Paige Schultheis contributed to this report
Court Report
Court Report is a publication of the Alabama Council of School Board Attorneys, ACSBA. Below is a list of topics in this month's issue. To view,

click here

Alabama Court of Civil Appeals

Students First Act - Use of Subpoenas
Calhoun Community College v. Hudson, --So. 3d--, 2015 WL 7356423
(Ala. Nov. 20, 2015)


Attorney General's Opinions
Competitive Bids
Atty. Gen. Op. No.
2016-015
(Dec. 8, 2015)
- Jayne Harrell Williams
Jayne is General Counsel &
Director of Legal Advocacy for the
Alabama Association of School Boards