For Your Information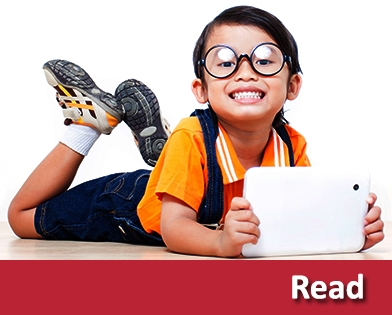 State Board Addresses Graduation Rate, Statewide Science Strategy
12-Dec-2016
State Board Addresses Graduation Rates. Statewide Science Strategy

Alabama State Superintendent of Education Michael Sentance informed the State Board of Education during a Dec. 8 work session that the U.S. Department of Education's Office of Inspector General found that the state's graduation rate has been inaccurately reported. The graduation rate came under review in March of this year after capturing federal attention due to its dramatic increase since 2012.
According to the Department's public statement, two factors contributed to the inflated graduation rate: counting the Alabama Occupational Diploma (AOD) in the graduation rate and low oversight of school systems' awarding of credits.

In 2012, the Department objected to federal officials' decision not to count students awarded the AOD in the state graduation rate. However, there is no evidence that the state formally challenged the decision or pursued the process to allow AOD students to be included in graduation rate calculations.

Regarding state oversight, Sentance told board members the auditors found "students were being awarded diplomas without having earned credits for diplomas." Sentance called the inaccurate graduation rate a "black eye" for the Department. He added, "Many people who work in classrooms deserve none of the tarnish on this. The responsibility for this lies within the Department." He announced that an internal audit unit would be established within the Department to ensure protocols and procedures are followed. He also assured the board that all future data will be meticulously scrutinized and monitored.
Sentance Unveils Proposal for Statewide Science Strategy
Also during Thursday's work session, Sentance unveiled his proposal to implement a statewide strategy for science. Currently, there is no comprehensive strategy to address science achievement, while Alabama ranks in the bottom ten states in achievement for science, according to NAEP scores for 4th and 8th grade students. Sentance shared data demonstrating student performance peaks in 6th grade, after which students appear to struggle through the remaining middle and high school years.
Sentance plans to convene a select group of administrators, academics, school board members and business leaders with science, engineering or science education experience to address a state strategy. The discussion will include adding an engineering strand to state standards and discussing computer science. The board will have a report from the group in the spring of 2017.

Board members were granted their request for detail and transparency into the Department's budget. Deputy Superintendent Andy Craig presented a budget analysis, reviewed at-risk expenditures and Title I allocations.
Next State Board Meeting
The next state board meeting will be in Montgomery on Jan. 12 at 10 a.m., and a work session will immediately follow.
-Lissa Tucker and Emily Maxwell contributed to this report
AASB recognizes newly installed and retiring BOD members
Congratulations go to the newly installed members of the AASB Board of Directors. Dr. Greg Price of the Pike County school board is the incoming director for District 3. Price has been a member of his board since 2002 and has served on AASB's budget and finance committees. Tamara Graham of the Leeds City Board of Education is the incoming director for District 5. She has been a member of her board since 2012.
AASB also extends a heartfelt thanks to retiring directors James "Jimmy" Rodgers (District 3) and Suzy Baker (District 5). The Association greatly appreciates the service and leadership of Rodgers and Baker.


$3,250 in prizes up for grabs in 2017 video contest
Four lucky teams of public school students (grades 6-12) will split $3,250 in prizes for their 30- to 60-second commercials/public service announcements. The Alabama Association of School Boards announces its sixth annual statewide How We Achieve Excellence in Our School video contest.

The 2017 contest allows a maximum of two entries from each Alabama school system. The contest applauds excellence in teaching, the creativity of Alabama's public school students and the positive school experiences that inspire students to graduate. The contest opens Feb. 1 and will close April 7. Details will be sent to school systems in January.


Hats off to 2016 Alabama's Best winners
AASB and LEAN Frog were pleased to co-sponsor the 3rd annual Alabama's Best K-12 Practices Contest this year. The contest originally celebrated creative, sustainable and student-focused non-instructional best practices but was expanded last year to include instructional practices. The 2016 winners, announced at the December AASB Convention in Birmingham, are: Grand Prize Winner Hartselle City Schools — Barkley Bridge Elementary ($3,000) and runners-up Hartselle City Schools — Crestline Academy and Sylacauga City Schools — Indian Valley Elementary, which were awarded $1,000 each.


NSBA Advocacy Institute: Jan. 29-31
All Alabama school board members are welcome to participate in the National School Boards Association's Federal Relations Network. Once reserved only for individual appointments, AASB has expanded that outreach with NSBA to keep you informed about congressional action on education policy issues year-round. The Jan. 29-31 Advocacy Institute in Washington, D.C., will bring local school board members and education leaders to Washington to hone their legal, legislative and public advocacy skills. Register.


Do you know a young hero?
Nominations for Alabama Public Television's 2017 Young Heroes Award are open until Feb. 3. The award honors students in grades 9-12 who display courage, determination, volunteerism and a commitment to excellence. Five students who have excelled academically, served their communities and overcome unique hardships in their lives will be selected for scholarships and other special gifts. Applications are available online.

Take the Digital School District Survey by Dec. 14
The Center for Digital Education, in partnership with the National School Boards Association, invites all U.S. public school systems to participate in the 2016-17 Digital School Districts Survey. The deadline is Dec. 14. The purpose of the survey is to recognize exemplary school boards and systems' use of technology to govern the school system, communicate with students, parents and the community and to improve district operations.

Top-ranked school systems will receive the Digital School Districts Survey award and will be honored at a reception during the NSBA Annual Conference in Denver, March 25-27, 2017.


AASB's Annual Convention Draws More than 500 Education Leaders
More than 500 school board members and education leaders were on hand for AASB's Annual Convention held Dec. 8-10 at the Hyatt Regency Birmingham — the Wynfrey Hotel. This year's event featured several special highlights, including presentation of the 2016 All-State Awards. This year's All-State School Board winners included:

Joe Boteler, Tuscaloosa County school board;

Mary Hooks, Macon County Board of Education;

Dr. Terri Johnson, Madison City school board;

Mike Turner, Talladega County school board; and

April Williams, Birmingham City Board of Education.

Another highlight of the 2016 AASB Convention included the first ever Legacy Award presentation, which honored longtime education law attorney Donald B. Sweeney, Jr.
A special meet-and-greet reception for State Superintendent Michael Sentance drew dozens of guests on Friday, Dec. 9, following Sentance's general session address about the Future of Education in Alabama.


Core Four Promotion Extended to Jan. 31 for AASB Members

Simbli, by eBOARDsolutions, has extended its special Core Four offer until Jan. 31 for AASB members. Visit www.simbli.com to learn more about the special offer available on the Meetings, Plannings, Policies and Evaluation modules.

January is School Board Member Recognition Month
Join AASB as we celebrate the crucial work school board members do across this state. January 2017 is Alabama's 24th Annual School Board Member Recognition Month. Schools and education supporters will salute more than 800 local school board members for Making a World of Difference in public education. An online toolkit will be available this week on the AASB website.

It's a date!
January 17 & 25
Free Advocacy Webinars 2017 Legislative Session Preview
February 9
Webinar: Responding to Threats
March 3 & 4 (7 hours)
AASB Academy Core Conference
Birmingham, AL
April 13
Webinar: Mistakes Not to Make in Special Education
June 16-18
Orientation & Summer Conference
Orange Beach, AL