For Your Information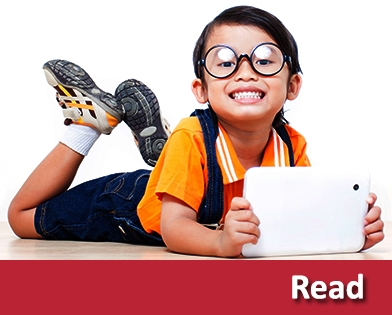 State Board Explores Plan to Improve Math Education
14-Oct-2016
In his first board work session held Thursday, Oct. 13, State Superintendent of Education Michael Sentance laid out an aggressive plan to sharpen Alabama's focus on math education for K-12 students.

State Board Work Session Explores Plan to Improve Math Education

In his first board work session held Thursday, Oct. 13, State Superintendent of Education Michael Sentance laid out an aggressive plan to sharpen Alabama's focus on improving math education for K-12 students. Having spent his first month reviewing data and engaging with local superintendents and staff, Sentance told state Board of Education members there is "a crisis in math education in this state."
He outlined a strategy to combat the state's low performance in math. Data shows student math scores drop consistently between 6th and 7th grades when applied math skills are tackled. Sentance believes the board could have a significant and profound impact, but warned it will be hard and will require difficult decisions. Several board members, including Betty Peters, expressed enthusiasm after hearing the plan. "This is phenomenal," Peters said.
Sentance said the plan will address Forbes rating Alabama 45th in the nation for business in 2014. Despite Alabama's attractive tax incentives and regulatory climate, the quality of life indicator for education pulls down the state's rating.
Board members engaged in spirited discussion about the long-lasting repercussions from the math crisis. In many cases, math deficiencies translate to remediation needs in college. Students identified as needing remediation trigger early warning flags for being at risk of not completing college, accumulating financial debt and leaving with a personal sense of failure.
Sentance noted that while the state administers the Alabama Math Science and Technology Initiative (AMSTI) program, there is no statewide math strategy. He told the board he plans to name a panel of math educators and applied mathematics experts. Comprised of teachers, administrators, board members and business leaders, these math experts will meet in different locations around the state and report to the board in December.
Sentance also outlined focus areas for future meetings, which will include science in November and reading in December.

Other Board Business
Also in its work session, the board discussed proclaiming Oct. 31 to Nov. 4 as Alabama College Application Week. Sentance referred to a New Hampshire initiative which helps students walk through the college application process and results in greater numbers of students attending college.

Board members also discussed reviewing teacher education programs. The board holds the authority to authorize/certify colleges of education programs, and members asked for specifics about the requirements, certification standards and data on graduates' performance once in the teaching field. They also addressed the very real dilemma of the state having too few certified teachers available in many school systems, particularly for math, science, special education and languages. Department staff indicated a greater effort is being made to collect data about teacher performance in the field. Staff also noted support mechanisms for new teachers in their placements during their first few years is as important, if not more important, than their college training. This discussion will continue when the Department reviews certification renewal in a future meeting.
During its earlier meeting, the board declined to adopt an administrative code change to incorporate the state's A-F report card law. The first grades were scheduled to be released in December. The topic has been controversial since the legislature adopted the law in 2012. The law initially was slated for implementation in 2013; however, proponents agreed to postpone adoption until comparison data from a new testing program would be available.
Board members continued to voice objection to the requirement of a single letter grade assigned to schools, arguing that a letter grade is inaccurate and misleading when a transparent way to share the actual data with the public can work as an alternative. Several members expressed dismay because Alabama's previous report card was halted when morale of teachers,staff and the education community suffered as a result. By a 7-1 vote, the board opposed the adoption. Matthew Brown, the sole vote to move forward with the resolution, expressed concern that failing to act would invite negative repercussions in the future. He noted the code section simply adopted existing law requirements and did not specify the details of how the report card would be built, as that statute ultimately leaves that decision with the state superintendent. When asked his opinion, Sentance said he generally opposes the concept of a report card but is sworn to uphold the state's laws and cannot pick and choose which laws to follow.
In other business, the board adopted a resolution authorizing an investigation into the release of internal information within the State Department of Education regarding a candidate who applied for the position of state superintendent. View the resolution.
The next board meeting will be held in Montgomery on Nov. 10 at 10 a.m., with a work session immediately following at 11 a.m.


On the Ballot: State Constitutional Amendment 14 and Local Laws

Among the 14 statewide constitutional amendments and numerous local amendments that will be before voters in the general election, Amendment 14 has a potentially dramatic impact for local communities and school systems statewide.

A recent legal decision questions the validity of hundreds of local laws. A provision in the state's constitution to ensure lawmakers first handle state budgets requires a procedural vote called a "budget isolation resolution" (BIR) to be approved before any other legislation is addressed. A BIR must be approved by a 3/5 quorum in each chamber or 32 House votes; however, a House rule requires only a 3/5 vote of those voting for BIR passage, which allows fewer than 32 votes.
As a legislative courtesy, lawmakers traditionally have allowed only those legislators whose constituents are impacted to vote on a local issue. Sen. Cam Ward, sponsor of the amendment, believes more than 600 local laws are at risk because of this technical challenge, including sales and property taxes.

The case is on appeal to the Alabama Supreme Court. To proactively address the issue, voters' approval of Amendment 14 would retroactively ratify all local bills that have passed under the House rule. Failure to approve Amendment 14 could result in leaving each local law vulnerable to being challenged as invalid. Local county and city officials are working to urge voters to vote YES to Amendment 14 and are urging local school leaders to help protect existing local laws.

View a summary/listingof statewide and local amendments to appear on the ballot provided by Alabamavotes.gov.


Registration is open for AASB's annual Convention.
More than 500 education leaders are expected to attend the AASB Annual Convention, Orientation and Delegate Assembly at The Hyatt Regency Birmingham-The Wynfrey Hotel. Join us on Dec. 7 & 8 for Roles & Responsibilities Orientationand Effective Boards & Relationships.Stay afterward for the Dec. 8-10 AASB Annual Conventionand the association's annual business meeting.
The convention host hotel, Hyatt Regency Birmingham -The Wynfrey Hotel, is booked; however, a waiting list is being compiled to accommodate additional guests as cancellations occur. Discount rooms also are available nearby at The Hyatt Place Birmingham/Hoover, 2980 John Hawkins Parkway, 205/988-8444.


Alabama's Best K-12 Practices Contest Deadline Extended to Nov. 11
LEAN Frog, in association with AASB, invites you to enter your schools' K-12 best practices for consideration in the 2016 Alabama's Best K-12 Practices Contest. The contest is open to Alabama public schools and recognizes best practices and innovations in instructional and non-instructional departments that impact student achievement and promote effective and efficient use of public resources. The deadline has been extended until Nov. 11. The winning entry will receive $3,000. Two runners up each will receive $1,000. Awards will be presented at the awards ceremony during the AASB Annual Convention in Birmingham. Enter now.


American Education Week Nov. 14-18
American Education Week presents all Americans with an opportunity to celebrate public education and honor those making a difference in ensuring that every child receives a quality education. The National Education Association has developed an online toolkit with templates, information, activity ideas and tips for working with the media.


Nominate your board for the Magna Award
AASB encourages you to apply for the 2017 Magna Award. The American School Board Journal's annual awards program, cosponsored by the National School Boards Association and Sodexo School Services, honors best practices in school systems that were developed or actively supported by the school board. Each grand prize winner will receive $5,000. Oct. 31 is the deadline to enter. Nominations will be accepted online. For more information, contact kvail@nsba.org or 703/838-6236.
-

Lisa Tucker and Emily Maxwell
contributed to this report.


Court Report

Court Report is a publication of the Alabama Council of School Board Attorneys, ACSBA. Below is a list of topics in this month's issue. View full edition online.

-

Jayne Harrell Williams


Jayne is General Counsel &


Director of Legal Advocacy for the




Alabama Association of School Boards