For Your Information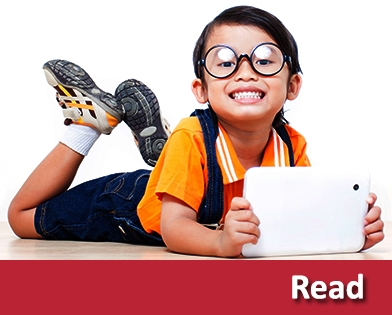 Grad Rate up to 89%
15-Jan-2016
At Jan. 15 state board meeting, Gov. Bentley joined state Superintendent Dr. Tommy Bice to announce news that the state's graduation rate is at 89 percent, just one percentage point short of the state's Plan 2020 goal.
......................................................................
Alabama's 89% graduation rate, just short of Plan 2020 goal
At Thursday's state board meeting, Gov. Robert Bentley joined state Superintendent of Education Dr. Tommy Bice to announce news that the state's graduation rate is at 89 percent, just one percentage point short of the state's Plan 2020 goal.

The 2014-15 high school graduation rate reflects the percentage of high school students graduating four years after beginning the ninth grade. Board members joined Bice and the governor to commend local school leaders, teachers, communities and students on tremendous progress to meet the state's ambitious goal to reach a 90 percent graduation rate by the year 2020. Bice said providing a safe space for schools to be innovative and creative to do good things for students results in both quality and quantity of graduates, and he called the 89 percent news "stellar work." Bentley emphasized education is the key to making Alabama better.
In other action, the board adopted a resolution to approve the use of adjunct instructors in public K-12 schools. The resolution is a significant step toward allowing business and industry experts to engage in public education and share their expertise in the classroom. Board members worked hard to consistently call for a creative, responsible pathway to engage professionals in teaching.

The resolution removes barriers and provides minimum criteria to allow local schools to recruit skilled teachers in a variety of difficult-to-fill fields. The action addresses a growing teacher shortage in academics, arts and career and technical education. Adjunct instructors are not eligible for full-time employment or benefits, must clear the state background check, and must work under the guidance of a mentor/teacher of record. The positions are not eligible for early childhood, elementary or special education areas.
In Thursday's work session, Bice further discussed full funding of the Foundation Program and other state board budget priorities to be submitted to the governor. The board will vote on its budget proposal at its Feb. 11 meeting.
Bice said it would take several years of increases to achieve full funding. The program is designed, he said, to allow local school systems to provide operational budgets that empower schools to move students forward. Regarding potential pay raises, board members agreed all education employees deserve an increase.
Board member Mary Scott Hunter urged Bice to include language in the proposal that asks lawmakers to consider an automatic cost-of-living-adjustment annually in the budget, much like the military or lawmakers themselves enjoy. Board member Cynthia McCarty recognized a multi-year effort would be necessary to make significant increases and said salary increases must be reflected in various line items, such as transportation and Other Current Expense, separately from any operation costs. The board restated its intent to retain local school systems' flexibility to apply cost-savings in their budgets to local priorities.
Additionally, the state board was given an overview of the state's Alabama Connecting Classrooms, Educations and Students Statewideprogram. The 10-year program provides online, virtual options to students in core courses as well as Advanced Placement, electives and remedial courses. There are even virtual field trips. ACCESS offers students opportunities that may not otherwise be available through the use of technology at no cost to students enrolled in public school.
Dr. Hassan Moore, chair of the Alabama State Textbook Committee, presented an overview of the extensive process used to compile recommendations for the adoption of science textbooks. The board is expected to vote on the textbook adoption/rejection list at its March 10 meeting.
Tracey Meyer, the state Department of Education's governmental relations coordinator, updated members about pre-filed legislation for the 2016 Regular Legislative Session that begins Feb. 2. She also shared the Governor's Task Force on Prevention of Sexual Abuse of Children recommendations, which include adopting guidelines for K-12 instructional courses on how to recognize and prevent child sexual abuse and providing age appropriate curriculum for students.
The next state board work session will follow the 10 a.m. meeting in Montgomery on Feb. 11.
Less than 6 months left to earn state-required training hours
Half of the 2015-16 training year is now over. Have you finished your training? AASB can help, whether you're a newly seated or reseated school board member who hasn't had orientation, a board member who hasn't met the annual 6-hour requirement or a whole board still in need of a 2-hour interactive training. Earn the hours needed by June 30 with these great opportunities.
Help make AASB better; submit your name by Feb. 12 to serve on a committee
Associations benefit greatly when a diverse group of members actively participate to share views from a variety of perspectives. School board members interested in taking a more active role in AASB are encouraged to volunteer to serve on a committee next year. To volunteer, notify Executive Director Sally Smith at exec@AlabamaSchoolBoards.org or send a message marked "Attn: Committees" to P.O. Drawer 230488, Montgomery, AL 36123-0488 or by fax to 334/270-0000.
AASB's Feb.11 webinar: School Entanglement with Law Enforcement, register now
Nationally, it's estimated that on any given school day, at least 100,000 students bring guns to school, more than 6,200 teachers are physically threatened and 40 students are hurt or killed by firearms. Clearly, this creates murky legal issues for school boards and administrators. In this webinar, veteran school board attorney Donald Sweeney of Bradley Arant Boult and Cummings takes a look at how interactions with law enforcement can get dicey when it comes to the rights of students suspected of criminal activities. From searching to questioning students, it is critical for school to get this right. The webinar will be Feb. 11, 11:30 a.m.-1 p.m. Sign up today!
Register for AASB spring conference
With public skepticism and scrutiny at an all-time high, few things destroy a school system's credibility faster than allegations that money is being spent unwisely. For school board members, the challenge is to understand the system's financial position, to collaborate with the superintendent to set spending priorities and to help ensure that financial operations are transparent – all while staying within the board governance role. Leadership for Financial Accountability is designed for both the veteran board member and the novice. Through sessions led by school finance experts, you'll learn financial governance tips and skills and receive updates on key political issues that can directly impact your system's bottom line.
Registration is now open for this March 18 and 19 conference. You can also reserve your hotel accommodations at Hyatt Regency Birmingham-The Wynfrey Hotel. Mention AASB to receive the discounted room rate.
Don't miss the unique opportunity for school boards to learn about poverty, register now
Alabama is the sixth poorest state in the nation, with 1 in 4 children living below the federal poverty line. Join AASB and Alabama Possible for a unique poverty simulation that lets you get a brief taste of what it's like to be poor and to navigate school, shopping and the social service system. This 2.5 hour session only costs $25, and will give school boards and staff a new take on the hardships and emotional toll of poverty. You may even wish to offer it as future professional development for your staff. Set for March 18 from 9-11:30 a.m., space for this session is limited to the first 80 people. So make sure you register today.
Earn extra hours at the early bird workshop
The statistics on students' mental health are shocking. Experts estimated a whopping one in five school-age students are struggling with mental health issues, and the Centers for Disease Control reported last March that suicide is now the second leading cause of death for young people ages 14-24. By official estimates, in the typical high school of 750 students, 150 will experience a mental illness at some point that interferes with their learning; well over 100 of those will not get the help they need. In this session, AASB will provide training on the scope of the problem, school system's legal obligations in accommodating mentally ill students, and the best practices in Alabama systems for addressing everything the anxiety to self-harm. Earn two credit hours through this workshop on Mar. 18 from 1-3 p.m.
Flex your advocacy muscle! Join AASB at the State House on Advocacy Day
Make plans to participate in a special program designed to engage school board members in the legislative process. Facilitated by AASB staff, these full-day programs feature guest speakers, one-on-one visits with state lawmakers, and committee and legislative deliberation. The Advocacy Day Program is for both seasoned veterans and first-time visitors to the State House. The 2016 Advocacy Day dates are: March 1, March 16 and April 20. May 3 has also been scheduled as a tentative date. Please select a date to join AASB in Montgomery and RSVP to advocacy@ AlabamaSchoolBoards.org or 800/562-0601.
There is still time to register for Advocacy Institute Conference in Washington, D.C.
If you are an AASB member who is committed to grassroots education advocacy that supports public education, we encourage you to participate in the National School Boards Association's Federal Relations Network. Once reserved only for appointed individuals, it now involves school board members from every congressional district in the country. The Advocacy Institute will bring local school board members and education leaders to Washington, D.C., Jan. 24-26 to hone their legal, legislative and public advocacy skills. Register here.
Enter video contest for grades 6-12 by April 8 for $3,250 in prizes
The Alabama Association of School Boards announces its fifth annual statewide How We Achieve Excellence in Our School video contest for public school students. Four lucky teams of public school students in grades 6 through 12 will split $3,250 in prizes for their 30- to 60-second commercials/public service announcements. The 2016 contest allows a maximum of two entries from each Alabama school system and is open Feb. 1-April 8. Enter now.
Thank you for celebrating School Board Member Recognition Month
The month of January is School Board Member Recognition Month in Alabama and AASB is asking everyone to make sure that, no matter how small the gesture, we remember to thank our local education leaders for their service. The work our school board members do in this state and on a national level for public education is crucial. You can use our toolkitfor ideas on how to give thanks to these public servants.
Have GRIT? Give input on standards
Alabama GRIT: Graduate Ready. Impact Tomorrow. is a coalition made up of educators, parents, business and civic leaders and the military community that has come together to support high academic standards – the Alabama College and Career Ready Standards – for all Alabama students. GRIT welcomes local school boards to join. To add your voice and support, visit AlabamaGRIT.org. Also add your feedback to the public input now being collectedon the math and English language arts standards. State Department of Education officials opened the public input period Jan. 11 and will close March 14.
Congratulations!
Sharon Buford of Thomasville, Shelia Dortch of Wilcox County and Lisa Reed of Roanoke each won a free registration for either the March or October 2016 School Board Member Academy conferences. Their names were selected randomly from those who completed the 2015 AASB Convention and Orientation evaluations. Feedback from event evaluations are invaluable to AASB and help us improve future training sessions.
It's a date!
Feb. 11 (1.5 hours)
AASB Webinar: School Entanglement with Law Enforcement
March 18 (2.5 hours)
Poverty Simulation
Birmingham, AL
March 18 (2 hours)
Early Bird Workshop: Student Mental Health
Birmingham, AL

March 18 & 19 (6 hours)
AASB Spring Course: Financial Accountability
Birmingham, AL
April 5 (1.5 hours)
AASB Webinar: Walking in Sunshine
June 16-19
Orientation & Summer Conference
Orange Beach, AL
─Emily Maxwell and Paige Schultheis contributed to this report.