For Your Information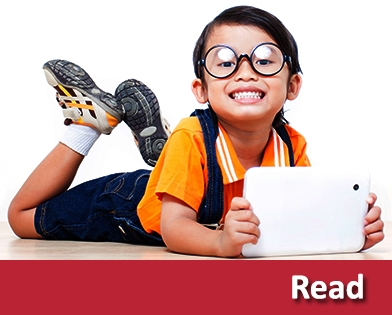 Sentance named State Superintendent
09-Sep-2016
By a 7-2 vote Thursday, the state Board of Education approved the new superintendent's contract. Michael Sentance, former Massachusetts Education Secretary, will officially begin serving as state superintendent Monday, Sept. 12.
Michael Sentance named Alabama State Superintendent
By a 7-2 vote Thursday, the state Board of Education approved the new superintendent's contract. Michael Sentance, former Massachusetts Education Secretary, will officially begin serving as state superintendent Monday, Sept. 12.
Gov. Robert Bentley chaired the board's monthly meeting where individuals spoke both in favor and against the contract during a public hearing. The two-year contract provides a $198,000 salary plus housing allowance, professional development allowance and use of a car. Sentance, who was present for the meeting, thanked the board and reiterated his goal to raise the achievement of students in Alabama.
Board members Ella Bell and Jeff Newman cast the two no votes following a debate surrounding the selection process in an attempt to delay action on the contract. Sentance later acknowledged he is an untraditional candidate and will work to win the confidence of educators. For additional coverage click HERE
In the subsequent work session, the board reviewed the accountability measuresmandated by state and federal law. Between the A-F report card law, the accountability act requirement to determine "failing schools" and the new federal ESSA law, K-12 is subject to multiple and duplicative measures that do not align.
Local school leaders have been vocal about the intensive resources that must be diverted from classroom support to create three distinct reports with varying requirements. The board discussed the cumbersome mandates and recognized the confusion it will cause the public.
Dr. Cleveland said he had spoken with the legislative chairs of the education committees who were receptive to streamlining and reducing the duplication of reporting mandates.
Additionally, the board was given an update on the A-F report cards scheduled to be unveiled this year. Report card implementation has been delayed to accommodate new standardized tests and to build comparable data.
Local school systems will receive their report cards this November and the public will have access in December. The indicators to be used vary depending on the school's grade population, but include student achievement, learning gains, a local indicator and the graduation rate for Phase I in 2016.
In December 2017, the following indicators will be added for Phase II: college and career ready, program reviews, achievement gap and a bonus possibility earned by the year's average daily attendance report. The state Department of Education will conduct webinars and release a toolkit to help local systems understand and communicate with parents and the public about the report cards.
The next state board meeting will be in Montgomery on Oct.13 at 10 a.m. with a work session immediately following at 11 a.m.
Two weeks left to save on whole board training
If you can squeeze in a whole board training soon, AASB will give you 10 percent off your 2016 state-required whole board training. The early bird discount ends Sept. 30.
Alabama requires 2 hours of interactive, facilitated whole board training by June 30 each year. To participate in this promotion, the AASB-provided whole board training must occur in September. Call and we'll work with your schedule. The regular training fee ranges from $500 to $900 (plus mileage).
There are other ways to save. School boards in a region can share the cost of bringing AASB to your area to provide training for several boards at one time. A school board may also invite AASB to provide training at a board retreat to complete the 6 hours of state-required continuing education for all members, which could include the 2-hour whole board training.
Fall Conference registration open, bring school supplies for foster kids
The AASB School Board Member Academy presents its core course on Leadership for Academic Achievement Oct. 2 and 3 at The Renaissance Montgomery in downtown Montgomery. School Board members who take this required academy course will earn 6 hours, enough to meet the state's requirement for individual school board member training.
Stay over for the Oct. 3 post-conference workshop, a screening and discussion of the Beyond Measure documentary. AASB will be collecting school supplies during the conference to donate to needy foster children. Please bring your donations.
Register for the conference and workshop and book your hotel today
Fall District Meetings
The AASB Fall District Meetings, How to Support Positive Student Behavior, are underway, but there is still time for you to attend. Members are allowed to attend any meeting they choose, even if it's outside their district. Attend to enjoy a training program worth 1.5 hours in the AASB School Board Member Academy.
The $25 cost includes your meal. The meetings all begin at 6 p.m. central time. Register today.
Take a field trip with us Sept. 19
On Sept. 19, AASB will lead a site visit to Florence High School. Attend for a view of fine arts best practices in action! Get an inside look at the Florence Academy of Fine Arts and what it takes to fund, staff, support and replicate a program that has had a great impact on students. Since this program began, the school's graduation rate has increased from 68 percent to 96 percent across all demographics.
The 1-4 p.m. site visit will be at 1201 Bradshaw Drive, Florence, AL 35630. Registration is now open. Bring your whole board-superintendent team to earn whole board training credit for the year. All participants will earn 3 training hours.
Go Green AASB! Get our free app
Starting with AASB's Oct. 2 and 3 Fall Conference, all meeting handouts and supporting materials will no longer be printed and given out. Before the start of AASB events, these documents will be uploaded to AlabamaSchoolBoards.org and our free app. While you may choose to print handouts and bring them to the conference, why not go green too and download the materials to your laptop, tablet or smartphone.
Don't forget your AASB membership card
Wondering how to get an AASB membership card? The cards are available upon request from current members. In addition to serving as a handy reference for contacting AASB, the card entitles you (non-transferable) to free admission to any state championship playoff game sponsored by the Alabama High School Athletic Association if a school in your system is competing. The free admission is not a violation of the state Ethics Law. To request your card, call 800/562-0601 or email membership@AlabamaSchoolBoards.org.
─Lissa Tucker and Paige Schultheis
contributed to this report

Get connected or join the national
"army of advocates" today!
Take a stand for public schools.
More at StandUp4PublicSchools.org.