For Your Information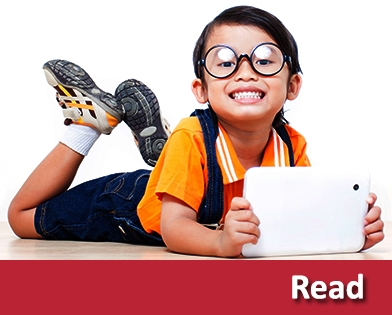 Interim AL Schools Chief
15-Apr-2016
At the April 14 Alabama State Board of Education meeting, Dr. Philip Cleveland was appointed as interim state superintendent of education. Cleveland begins April 15 and succeeds Dr. Tommy Bice who retired on March 31. Applications for a permanent superintendent will be taken through June 7.
..............................................................
State board names Philip Cleveland Interim State Superintendent
By a 7-2 vote Thursday, the state Board of Education appointed Dr. Philip Cleveland as its interim state superintendent of education. Cleveland begins April 15 and succeeds Dr. Tommy Bice who retired on March. 31. Cleveland currently serves as deputy state superintendent for career technical/workforce development and guidance and counseling. He has extensive experience in both the Alabama K-12 and community college systems. Click here for additional information.
"Right now we're looking for a leader that can keep the ship in the lanes," said state board member Mary Scott Hunter, who nominated Cleveland. "We can be confident in our decision that he can do that. He has a reputation for a high level of communication."
The state board made clear this is a temporary position and set the salary at $192,000 to be prorated for time of service. When the board names a state superintendent, Cleveland will return to his position and previous salary.
Gov. Robert Bentley, who serves as board chairman, said he hopes Cleveland, "like John the Baptist, will prepare the way for the next person who comes along."
The board opted to forgo hiring a search firm. The state board will serve as the selection committee and set the following timeline:
April 18 - Position posted
June 7 - Application deadline
June 9 - State board receives applications
July 11-12 - Interview dates (tentative)
July 13 - Board vote (tentative)
Aug. 1 - Position start date
During its work session, the board set a negotiable salary range of $192,000-$250,000. The criteria for the position will include:
Knowledge of education policy development and implementation in a large scale system;
Proven skills working effectively with political leaders at the state level;
Experience working with elected or appointed education boards;
Practice in working with education professionals, organizations and other stakeholders;
Familiarity with implementation of federal and state education policy and legislation;
Experience as a superintendent or education leader managing education entities and budgets;
Demonstrated commitment to serving a diverse student population and employing a diverse staff;
Experience in administering large budgets;
An earned doctorate from an accredited academic institution and holds or is eligible to hold an Alabama certificate in administration or supervision; and
Proven communication skills.
Also during the work session, the state board received an A-F Report Card updatefrom Deputy State Superintendent Dr. Melinda Maddox. She reminded board members that before his retirement, Bice hoped to propose a final resolution for the A-F grading system and asked the board to consider a compromise between the Accountability Task Force's recommendations and input from Rep. Terri Collins, who sponsored the legislation.
The discussion sparked lively debate among board members about the impact of the report cards and the value of its content. In focusing on the weighted formula, Maddox asked the board to consider whether "learning gains" and "student achievement" should be given equal weight or whether one should have priority over the other in the accountability model.
Collins attended the work session. She said, while learning gains are a significant indicator for school performance, student achievement should be the most significant consideration.
The next state board meeting will be in Montgomery on May 12 at 10 a.m. with a work session immediately following at 11 a.m.

AHSAA rule change opens door for home schooled students to participate in public school sports
According to a news release, the Alabama High School Athletic Association Central Board of Control and AHSAA Legislative Council recently changed its bylaws to "grant athletic eligibility for non-traditional students." Non-traditional students such as those taught at home, in virtual school and in charter schools will be eligible effective next school year to participate in athletics if enrolled at the "public school that serves the district where their parents reside."
For many years, proponents of home schoolers' participation in public school sports failed to achieve a legislative gateway due to a myriad of concerns from the education community and others. AHSAA Executive Director Steve Savarese said many hours were spent developing the bylaw called Proposal 8. AHSAA arrived to the conclusion, he said, that it was "ready to move forward" with the opportunity for "our outstanding coaches ... to make a positive difference in even more students' lives."
All other AHSAA rules regarding eligibility and transfer apply equally to traditional and non-traditional students.For the complete guidelines, visit this webpage.
Still time to sign up for April 27 site visit
Earn your whole board training hours by participating in AASB's April 27 site visit to the Roanoke City Schools Outdoor Educational Center. On this visit, we will get a student-led tour of the 5-acre outdoor center that houses fish ponds, bee hives and even a hydroponic greenhouse.
Around one-third of the student body at Handy High School participates in the cross disciplinary curriculum that focuses on practical skills, critical thinking, collaboration and business skills. Students will also discuss their business plan, which includes a future storefront downtown. The site visit will count as 2 training hours, and, if your whole board attends, you can use the hours to satisfy the state's requirement of 2 whole board training hours. Sign up today.
Congratulations Suzanne Harbin!
Cullman City board member Suzanne Harbin won the free registration drawing at March Conference. She will be able to use this at either the October 2016 or March 2017 conference.
Earn 1.5 hours with May 5 Ethics Refresher webinar
Led by Tom Albritton, executive director of the Alabama Ethics Commission, this webinar will focus on how ethics laws apply to school board members and school staff. Albritton received his juris doctorate from the University of Alabama School of Law. The webinar begins at 11:30 a.m. central time and ends at 1 p.m. School board members will earn 1.5 training hours. Sign up today.
Nominations for K-12 Hall of Fame due July 15
The Alabama Educational Leadership Hall of Fame, established in 1982 and housed at Troy University, is accepting nominations of outstanding administrators, supervisors and lay citizens who have made significant contributions to K-12 public education at the state or national levels. Nominations will be accepted by registered mail or email through July 15. The application packet can be mailed to: Troy University, The Governing Board of the Alabama Educational Hall of Fame, 335 Hawkins Hall, Troy, AL 36082. Packets should include the completed and signed nomination form and three letters of support.
Register by June 8 for Summer Conference discount
Join your fellow board members and superintendents from around the state for three days of learning and networking. AASB's 2016 Summer Conference will feature an agenda filled with inspiring and informative keynote speakers who will help your board stay focused on the primary goal - student achievement. Attendees will also have an opportunity to visit the education trade show with more than 30 vendors. Make sure to sign up before June 8 to lock in the early bird rate.
2015 ACT results available
Results from the first year in which all Alabamahigh school students took the ACT are now available.These results should not be compared with years past, as they previously reflected just a percentage of high school students who were college bound. Interactive charts are available so that you may explore how students did in your local public school system and to gauge how well prepared they are for the next level of education. Results can be found here .
National teacher appreciation week
The National Parent Teacher Association encourages your participation in the 2016 Teacher Appreciation week May 2-6. Plan to host an event in your school or community. Download activity ideas, posters, timelines and other resources on their website.
Charter School Commission to be voted on May 12
At its May 12 meeting, the state Board of Education will vote on recommended appointees to the Alabama Charter School Commission. AASB Executive Director Sally Smith asked not to be re-appointed. One of two nominees would be chosen for her seat on the commission. The nominees are Blake Harris, executive director of Students First, and Lisa Williams, a former academic administrator for an Arkansas Virtual Academy that was a K-12, Inc. school.
Commissioners Ed Richardson, Melinda McClendon, Terri Tomlinson and Chad Fincher are up for re-appointment to two-year terms. Also serving on the commission are Thomas Rains of A+ Education Partnership, Marvin Buttram and Gloria Batts of Huntsville, Alma Freeman of Montgomery and Henry Nelson of Birmingham. Read more here.
In-service centers: Did you know?
Housed regionally in universities, Alabama's 11 in-service centers offer professional development and exceptional programs for your teachers and staff. Although school systems are assigned regionally, your employees are free to take advantage of any programming offered by any of the centers. Click here for a link to the centers to make it easy for staff to request their summer programs and to contact an in-service center or regional support co-coordinator.
─Emily Maxwell and Paige Schultheis contributed to this report
Court Report
Court Report is a publication of the Alabama Council of School Board Attorneys, ACSBA. Below is a list of topics in this month's issue. To view, click here .
Alabama Supreme Court
Immunity - Confidentiality Ex parte Trimble, --So.3d --. 2016 WL 761034
(Ala. Feb. 26, 2016)
Eleventh Circuit Court of Appeals
Title VII - Mixed Motives
Quigg v. Thomas County School District, --F.3d--, 2016 WL 692177
(11th Cir. Feb. 22, 2016)
Matter of Interest
Immunity
The Alabama Supreme Court recently entered an extensive order in

Alabama State University v. Danley

which involved the termination of the athletic director. While not directly related to K-12 matters, the discussions of proper individual and official

capacity claims and immunity may be useful.
-

Jayne Harrell Williams


Jayne is General Counsel &
Director of Legal Advocacy for the
Alabama Association of School Boards

It's a date!
April 27 (2 hours)
Site Visit: Roanoke City Schools Outdoor Educational Center

May 5 (1.5 hours)
AASB Webinar: Ethics Refresher
June 16 (8 hours)
Roles & Responsibilities Orientation
Orange Beach, AL
June 17 (6 hours)
Effective Boards & Relationships Orientation
Orange Beach, AL
June 17-19 (7 hours)
Orientation & Summer Conference
Orange Beach, AL

June 18-19
ACSBA Summer Conference
Orange Beach, AL

June 20-22
AAAA Administrative Assistants Conference
Orange Beach, AL