For Your Information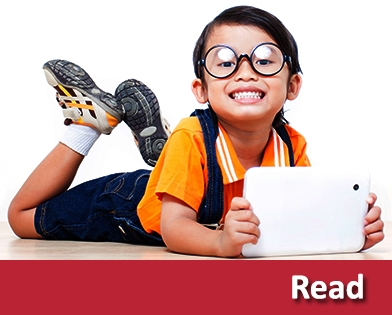 2017 Budget Priorities
11-Dec-2015
What does the long-awaited reauthorization of the federal Elementary and Secondary Education Act — signed into law as the Every Student Succeeds Act — really mean for Alabama? A task force, to be appointed soon, is expected to find out.
State board spiritedly discusses 2017 budget priorities, teacher raises
What does the long-awaited reauthorization of the Elementary and Secondary Education Act — which the president signed into law as the Every Student Succeeds Act — mean for Alabama?
That's the charge of a yet-to-be-named statewide task force. That topic along with 2017 education budget priorities, a suggested "adjunct instructor" designation and a more simplified teacher certification process highlighted state board members' discussions Thursday.
Now that No Child Left Behind is out, state Superintendent of Education Dr. Tommy Bice said at Thursday's K-12 meeting he thinks it's necessary to study how the new law and impending federal rules for implementing ESSA will impact Alabama. State board members will make appointments to the task force that will also include parents, teachers and others with a vested interest in public education. The task force will be charged with making recommendations to the state board.
At Thursday's work session, state Department of Education staff presented the state board with a preliminary FY2017 budget request. Bice said if the proposed budget passes the Alabama Legislature, the state "would be closer than ever to fully funding the Foundation Program." The Foundation Program provides operational resources to local schools and is currently only 80 percent funded.

K-12's portion of the Education Trust Fund budget would be $4.37 billion if the proposed budget — with its $333 million increase over the FY2016 budget to meet some previously under- and un-funded needs — were passed. Board members analyzed line items, asking for clarification on appropriation of funds. Budget needs in the areas of technology, at-risk funding, professional development and mentoring were extensively discussed.
The draft budget did not reflect a key priority of the state board members, a 5 percent raise for education personnel. The raise would cost an additional $150 million. Data may determine the state board's final decision on how it ultimately treats a raise in its budget proposal that will eventually go to the governor for consideration as part of his budget request. The governor's budget proposal then goes to the Legislature.
Mary Scott Hunter suggested the proposed raise be driven by labor shortages, which could result in a raise for classroom teachers and not the anticipated raise for all school personnel. Looking at data around pay and trends in the Southeast seemed to be of interest to Matt Brown and Dr. Cynthia McCarty. State board member Ella Bell voiced concern for all employees, saying such workers as child nutrition staff and janitors, "are not receiving a livable wage." Board Vice President Jeff Newman echoed the sentiment, saying all employees have been affected by lack of raises and their increased share of costs for health insurance and retirement benefits.
The board left the work session with a plan to look at relevant data, including the cost of a 5 percent raise for certified personnel and for non-certified personnel. Bice clarified the state board is not inferring "some employees are more valuable than others. This is a discussion to examine the market value of every position."
In its meeting, the state board unanimously voted to announce plans to overhaul teacher certification by repealing Alabama Administrative Code Chapter 290-3-2. The state board hopes to simplify the certification process.
"We have a window of opportunity," Bice said, "to get it right." The proposed changes include a variety of pathways to educator and technical educator certifications.
State board approval starts a two-month public review period. The board will have the opportunity to discuss public comments received at a future work session.
Not reflected in the suggested certification changes is creation of an "adjunct instructor" designation. Instead, the state board plans to consider a resolution in January to create the new role. SDE staff clarified that, while adjunct instructors would not be required to have any state's teaching certification, they would serve under their local superintendents' authority and would be subject to certain rules, such as background checks and ethics.
Under the proposed guidelines, an adjunct instructor should:
Hold at least a high school diploma or the equivalent;

Only be employed half-time or less and is not eligible for benefits; and

Obtain background clearance through the state Department of Education;

Be employed for teaching fields other than early childhood, elementary and areas of special education;

Must work under the guidance of a mentor who will be designated as the teacher of record.
The next state board meeting will be in Montgomery Jan. 14 at 10 a.m., and a work session will immediately follow.
State Board approves first-quarter meetings for 2016
At its meeting Thursday, the state Board of Education set its meeting and work session schedule for the first quarter of 2016 to test drive the time and how well it does or doesn't work with working through the agendas. Some state board members are also interested in learning more about subcommittees and an annual, mandatory board retreat. For the first quarter, the 10:30 a.m. meetings and 1 p.m. work sessions will be on Jan. 14, Feb. 11 and March 10 in the Gordon Persons Building in downtown Montgomery.
AASB applauds the newly installed BOD members
Congratulations go to the newly installed members of the AASB Board of Directors. Pam Doyle of the Alabama School of Math and Science Board is now president, and former president Katy Smith Campbell of the Macon County school board is immediate past president. James Woosley of the Satsuma school board is the association's new vice president, having previously been the District 1 director. The remaining one year of Woosley's two-year term as District 1 director will be fulfilled by Shannon Cauley of the Baldwin County school board.

Legal Issues in an LGBTQ Era, is your board ready?
One of the most pressing topics in our country will be the focus for the AASB Winter District Meetings. The topic is Legal Issues in an LGBTQ Era. With presentations by a cadre of veteran school board attorneys, attendees will receive practical guidance on legal issues involving students who self-identify as gay, lesbian or transgender.
The $25 includes your meal and training worth 1 hour in the AASB School Board Member Academy. You can also network with your AASB district director and other school board members in your area. For most districts, dinner begins at 6 p.m. In District 5, the start time is 5:30 p.m. Registration is open.(Please verify date, time and location prior to attending, since details are subject to change.)
$3,250 in prizes up for grabs in video contest
Four lucky teams of public school students (grades 6-12) will split $3,250 in prizes for their 30- to 60-second commercials/public service announcements. The Alabama Association of School Boards announces its fifth annual statewide How We Achieve Excellence in Our School video contest.
The 2016 contest allows a maximum of two entries from each Alabama school system. The contest applauds excellence in teaching, the creativity of Alabama's public school students and the positive school experiences that inspire students to graduate. The contest opens Feb. 1 and will close April 8. Details will be sent to school systems in January.


Do you know a young hero?
Nominations for Alabama Public Television's 2016 Young Heroes Award are open until Feb. 19. The award honors students in grades 9-12 who display courage, determination, volunteerism and a commitment to excellence. Five students who have excelled academically, served their communities and overcome unique hardships in their lives will be selected for scholarships and other special gifts. Applications are available online.
Hats off to 2015 Alabama's Best contest winners
AASB and LEAN Frog were pleased to co-sponsor the 2nd annual Alabama's Best K-12 Practices Contest this year. The contest originally celebrated creative, sustainable and student-focused non-instructional best practices but was expanded this year to include instructional practices. The 2015 winners, announced at the December AASB Convention in Birmingham, are: Grand Prize Winner Roanoke City Schools ($3,000) and runners-up Pelham City Schools and Sylacauga City Schools, which were awarded $1,000 each.

Advocates, attend January NSBA Advocacy Institute
All Alabama school board members are welcome to participate in the National School Boards Association's Federal Relations Network. Once reserved only for individual appointments, AASB has expanded that outreach with NSBA to keep you informed about congressional action on education policy issues year-round. The Jan. 24-26 Advocacy Institute in Washington, D.C., will bring local school board members and education leaders to Washington to hone their legal, legislative and public advocacy skills. Register.
Take the Digital School District Survey by Dec. 17
The Center for Digital Education, in partnership with the National School Boards Association, invites all U.S. public school systems to participate in the 2015-16 Digital School Districts Survey. The deadline is Dec. 17. The purpose of the survey is to recognize exemplary school boards and systems' use of technology to govern the school system, communicate with students, parents and the community and to improve district operations.
Top-ranked school systems will receive the Digital School Districts Survey award and will be honored at a reception during the NSBA Annual Conference April 9-11 in Boston.
It's a date!
Jan. 11-Feb. 4 (1 hour)
Legal Issues in an LGBTQ Era
Winter District Meetings
Jan. 24-26, 2016 (3 hours)
NSBA Advocacy Institute
Washington, D.C.
Feb. 11, 2016 (1.5 hours)
AASB Webinar
March 18 & 19 (7 hours)
AASB Academy Core Conference
Birmingham, AL
June 16-19
Orientation & Summer Conference
Orange Beach, AL
─ Emily Maxwell and Paige Schultheis contributed to this report.