Advocate for Schools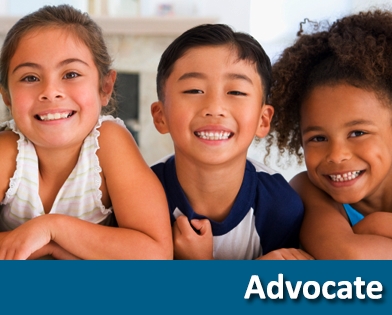 Education Budget Enacted
23-May-2017
Governor Kay Ivey signed S.129 (Orr), the $6.4 billion Education Trust Fund budget, Friday morning.
Education Budget Enacted; Legislature Adjourns Sine Die
Governor Kay Ivey signed S.129 (Orr), the $6.4 billion Education Trust Fund budget, Friday morning. A conference committee worked out differences between the House and Senate approved versions. Both chambers unanimously approved the committee report. House members took time to commend Chairman Bill Poole after final passage for his efforts to be fair and inclusive in the process.
The budget adds $90 million to the FY2018 budget and provides a $24 million increase for the K-12 Foundation Program. The K-12 Other Current Expense (OCE) line item decreased slightly but still provides an increase from $17,021 to $17,533 per unit. The adjustment diverted funds toward a $3.25 million appropriation to the Department of Mental Health. Most other K-12 appropriations remain the same as in the House-approved version. The increase for pre-K will be $13 million. For details, see the budget spreadsheet and state Department of Education FY2018 state totals.
K-12 $41 million bill dies in Senate
The House approved S.307 (Orr) Thursday by a 105-0 vote, but the Senate failed to act on the $41 million appropriation for K-12 ($19 million for higher ed) from the Advancement & Technology Fund that is available this year. The House had amended the bill to direct that if any K-12 school system did not have WiFi connectivity, 50 percent of the system's allocation would be directed towards technology needs. Other school systems could spend their funds on priorities as outlined by law.
Rep. Bill Poole worked hard at the 11th hour trying to move the supplemental appropriation but time ran out. Passage during a special session would be the only way for schools to receive the funding to use by the Sept. 30 end of the fiscal year.
Ivey fixes monument act for schools
Gov. Kay Ivey did a quick save for K-12 schools after lawmakers gave final passage to S.60 (Allen), the Alabama Memorial Preservation Act. As passed, the conference the bill contained unworkable mandates. A conference committee had removed relief for schools and left strict prohibitions on alterations, removal and improvements to structures more than 40 years old.
Local school leaders quickly acted to bring attention to over $1 billion worth of school projects that would be put at-risk. With the clock ticking, school leaders worked with interested parties on a curative executive amendment.
The act now excludes K-12 schools and two-year college buildings from the structural prohibitions. The only remaining applicable provision requires that a waiver be sought before renaming a memorial school (dedicated or named in honor of an individual or event) that has been in place for more than 20 years.
AAA bill fails by 28-59 vote
On the final day of the session, House members voted down S.123 (Marsh), a bill that would have expanded the dollar amount and type of income tax credits available to donate to scholarship granting organizations. By a wide margin, House members stepped up for the education community to resist expanding ways for public education funding to be redirected to private schools.
Thanks to the lawmakers who withstood significant political pressure and voted to support public schools. House vote
No action on DNR in schools
On the final day of session, the Senate carried over H.373 (Weaver), the bill asking education employees to honor a Do Not Resuscitate order for terminally ill minors in school settings. The education community had asked senators to table an unfriendly trial lawyer amendment and pass the House-approved version.
The Senate Health Committee, by a 5-4 vote, had adopted an amendment that weakened civil liability protection for educators. Because only health care providers and medical personnel normally must follow DNR orders, lawmakers stood ready to ensure school employees would be protected from lawsuits when attempting to follow medical orders. The law would have been the among the first of its kind in the nation. The "Alex Hoover Act" would have allowed parents and a physician to execute a portable medical order that no resuscitative measures be taken.
Final passage last week
H.53 (Beech) — Farm to School Program — would expressly allow federal school nutrition funds to be used to purchase unprocessed agricultural products without competitive bids. The Senate gave the bill final passage Wednesday by a 24-0 vote.
H.89 (Baker) — School Emergency Notification — would implement an electronic notification system for local schools to share school emergency-related information. The information would be shared in a repository accessible by the SDE and governor. The Senate gave the bill final passage Friday by a 23-0 vote.
H.284 (Patterson) — Autism Services — would require insurance cover the costs of specific treatment to children diagnosed with autism. The Senate gave the bill final passage Tuesday by a 33-1 vote, and it was signed by the governor Friday.
H.440 (McMillan) — Youth Housing Facilities — would authorize the Department of Human Resources to regulate any organization that houses children for specific purposes requiring on-site residency for more than 24 hours. The Senate gave the bill final passage Wednesday by a 29-0 vote.
H.381 (Daniels) — Flu Vaccine Information — would require school systems to include flu vaccine information when distributing health information. The Senate gave it final passage Wednesday by a 26-0 vote.
Died with end of the session
S.288 (Dial)— Teacher Resignation Notice — would have required teachers to give their employing system 30 days' notice instead of the current 5 days when resigning any time of the year.
S.354 (Pittman) — SFA Conflict Repeal — would have repealed a statutory provision that conflicts with the current tenure law when school employees are charged with having sexual contact with students.
S.415 (Smith) — Alabama Education Standards — would have repealed the Alabama College and Career Ready Standards.
H.532 (Hanes) — Deferred Retirement Option Plan — would have reopened and revised the DROP program for eligible Tier I and Tier II members.
S.159 (Whatley) — Educator Retiree Trust Fund —
would have created a permanent trust and investment account to receive income to provide cost-of-living increases for retirees.
S.267 (Brewbaker) — Appointed Superintendents — would have transitioned the 37 remaining elected superintendents to appointed positions at the end of the election term in place in 2021.
S.101 (Orr) — Public Funds for Advocacy — would have prohibited education entities from spending public funds to advocate for a Yes or No vote on state or local ballot issues.
S.3 (Dial) — 13th Check to Retirees — would have provided a one-time $400 payment for each Teacher Retirement System retiree out of the Rolling Reserve's Budget Stabilization Fund.
S.139 (Dial) — 10 Commandments — would have provided a constitutional amendment, if approved by voters, to display 10 Commandments in public schools and state property.
The 2017 Legislative Session
adjourned Sine Die.
Redistricting Done
The House and Senate redistricting bills were enacted after much contention and extended filibusters. The battle about redrawing district lines, required by court order, impacted every action during the legislative session. Lawmakers were exhausted and emotional as both chambers gave final passage to the bills. A federal court challenge is expected.
Prison Issues Remain
Legislators left Montgomery without passage of any legislation to address the state's beleaguered prison system. Most expect the governor to call a special session specifically to address prisons.
General Fund Update
The General Fund budget passed with $93 million held in reserve for state Medicaid in FY2019. BP settlement dollars will have been depleted and lawmakers decided to bank dollars this year to prevent a deeper hole in the next budget cycle.
Lissa Tucker, J.D.
AASB Director of Governmental Relations