Advocate for Schools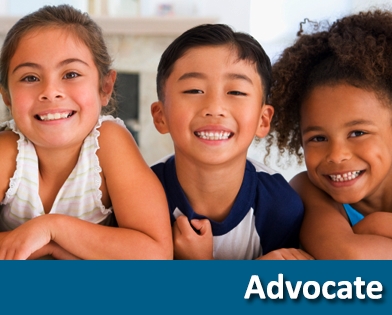 Conferees Meet Next Week on ETF
12-May-2017
The House Thursday appointed conferees for S.129 (Orr), the $6.4 billion Education Trust Fund budget for FY2018, after the Senate Tuesday non-concurred with House changes. A conference committee will meet next week to reconcile differences and each chamber then must approve the final budget. Conferees are Representatives Bill Poole, Rod Scott and Mark Tuggle and Senators Arthur Orr, Quinton Ross and Del Marsh.
Conferees Meet Next Week on ETF Budget; Session Nears End
The House Thursday appointed conferees for S.129 (Orr), the $6.4 billion Education Trust Fund budget for FY2018, after the Senate Tuesday non-concurred with House changes. A conference committee will meet next week to reconcile differences and each chamber then must approve the final budget. Conferees are Representatives Bill Poole, Rod Scott and Mark Tuggle and Senators Arthur Orr, Quinton Ross and Del Marsh.

The pause this week allows lawmakers to keep working on related bills that directly or indirectly impact the budget. To compare the House and Senate versions of the budget, see the budget spreadsheet.
House members sent the General Fund budget to Gov. Kay Ivey Thursday after agreeing with Senate changes. Now if lawmakers approve the education budget next week, a procedural vote or budget isolation resolution (BIR), will no longer be required before each bill is considered. Without the BIR, used as a technical safeguard to keep controversial bills from being considered, lawmakers can move quickly in the session's final days.
K-12 $41 million restricted
The Senate Thursday approved S.307 (Orr)and amended it to restrict how local schools spend half of the $41 million funding from the Advancement & Technology Funds this fiscal year. The amendment reads "with 50% of the funds allocated to systems that have not provided devices, wireless connectivity, or train the trainer."
The amendment specifically earmarks 50 percent of all funds despite local school leaders' request to allow each local system to use the full funding as provided by law. The amendment itself is unclear and subject to differing interpretations.
The Legislature must provide the supplemental appropriation for schools to access the funds. Current law allows five uses:
repairs and deferred maintenance;

classroom instructional support;

insurance for facilities;

transportation; or

acquisition/purchase of technology.

Had the bill not passed the Senate Thursday, under senate rules one senator could have stopped the bill from being transmitted to the House, effectively killing the bill for this session. At this point there is a vehicle to appropriate the funds this year. Now the House will have its opportunity to consider the bill, as amended, and make changes. The House Ways and Means Education Committee will consider the bill at its next meeting.
DNR for minors in school; teacher protection compromised
An amendment to H.373 (Weaver) removed full liability protection for educators asked to be in the extraordinary position to honor a Do Not Resuscitate Order for terminally ill minors in school settings. The change came despite the entire education community coming together to collaborate with the state's medical, nursing and hospital communities in the difficult task of addressing a palliative care and end-of-life individual health plan for minors in school.
The Senate Health Committee approved the trial lawyer amendment to weaken educator liability protection by a 5-4 vote. Asking educators and staff to adhere to DNR orders, which only health care providers/medical personnel normally must follow, is significant, challenging and concerning. It would be the first law of its kind in the nation. It counters educators' instinct to respond/help students in distress. However, the education community worked to identify a protocol for teachers/staff asked to make a medical judgment and to protect them from criminal or civil liability for attempting to follow DNR orders. The "Alex Hoover Act," H.373 (Weaver), would allow parents to execute a portable medical order to incorporate a physician's order that no resuscitative measures be taken.
Local school leaders, on behalf of all educators and staff, urge senators to table the trial lawyer amendment. The choice is whether to provide educators with full protection or expose them to a threat of a lawsuit as they attempt to honor a DNR for a minor.
Ask your senator to VOTE YES on a motion to TABLE the committee amendment to the DNR bill for minors. Senator links Switchboard: 334-242-7800.
Extend 5 day notice to 30 days
On Tuesday, the House Education Policy Committee will consider S.288 (Dial) which would require teachers to give their employing school system 30 days' notice before quitting their job, regardless of the time of year they resign. Currently, teachers must give 30 days' notice if they resign before the first day of a new school year. But they only have to give five days' notice if they quit on the first day of school or anytime thereafter during the school year. The five-day notice created significant hardships for students as school systems tried to keep classrooms staffed by well-qualified teachers, especially in the state's rural and low income systems. Urge lawmakers to require the longer notice and vote YES on S.288 (Dial).
Remove statutory conflict
The Senate Thursday unanimously approved S.354 (Pittman)to repeal a provision that delays disciplinary action against school employees charged with sexual contact with students. A previous statute required such employees be placed on paid administrative leave until the criminal charges were resolved. However, the more recent Students First Act specifically authorizes disciplinary actions, including termination actions, in such criminal cases.
The applicable law provides specific protections and due process so that the employees' testimony from disciplinary hearings can not be used against them in a criminal trial. The change was needed because the burden of proof in criminal cases is much higher than determining whether an employee exhibited behavior appropriate in a school. The SFA provided a remedy to cases where education employees spent years, sometimes incarcerated, waiting to resolve criminal trials. School systems were forced to pay those salaries, delay disciplinary action, and had to hire full-time replacements to serve students. Local school leaders support removing the conflicting statute. Vote YES to S.354(Pittman).
Education legislation status
S.415 (Smith) — Alabama Education Standards — would repeal the Alabama College and Career Ready Standards and roll back to previous academic expectations for math and English language arts. Approved by Senate Education Policy Committee. OPPOSE
S.123 (Marsh) — AAA Revision — would expand dollar amount and type of income tax credits available to donate to scholarship granting organizations, amended by committee. Pending in House. OPPOSE
H.532 (Hanes) — Deferred Retirement Option Plan — would reopen and revise the DROP program for eligible Tier I and Tier II members. Pending in House.
S.159 (Whatley) — Educator Retiree Trust Fund —
would create a permanent trust and investment account to receive income to provide cost-of-living increases. No funding is provided. Pending in House.
S.267 (Brewbaker) — Appointed Superintendents — would transition 37 remaining elected superintendents to appointed positions; phases in at the end of the election term in place in 2021. Pending in Senate.
S.101 (Orr) — Public Funds for Advocacy — would prohibit education entities from spending public funds to advocate for a Yes or No vote on state or local ballots. Approved by Senate.
S.278 (Brewbaker) — Flu Vaccine Information — would require school systems to include flu vaccine information when distributing health information. Pending in House.
S.3 (Dial) — 13th Check to Retirees — would provide a one-time $400 payment for each Teacher Retirement System retiree out of the Rolling Reserve's Budget Stabilization Fund. Pending in House Committee.
S.139 (Dial) — 10 Commandments — would provide a constitutional amendment, if approved by voters, to display 10 Commandments in public schools and state property. Pending in House committee.
H.284 (Patterson) — Autism Services — would require insurance to provide coverage to children diagnosed with autism. Pending in Senate.
H.440 (McMillan) — Youth Housing Facilities — would authorize the Department of Human Resources to regulate any organization that houses children for specific purposes requiring on-site residency for more than 24 hours. Pending in Senate.
The session must end by Monday, May 22.
2017 Legislative Session
4 Days Remain